Froggy Fresh – Biography, Net Worth and Height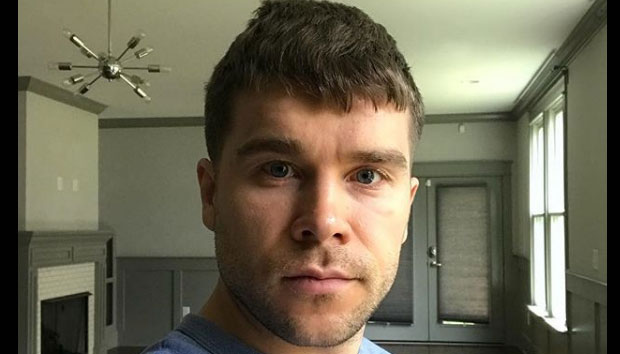 Tyler Stephen Cassidy is an American comedian and rapper. He was born in 1990, but date of his birth was never revealed to the public. Tyler is better known by his stage name Krispy Kreme which he later changed into Froggy Fresh. He had become famous after he posted a song "The Baddest" on You Tube. The song was viewed more than 11 million times.  Today, Tayler has over 600 thousand subscribers on his channel and more than 90 million views on his videos combined.
His partner in crime is his best friend known on You Tube as Money Maker Mike. Neither Tyler nor Mike have ever reveled any additional information about Mike, except that his real name is James. He attracts a lot of attention because of Mac Miller's shirt that he wears in every single video and because he never speaks except when he raps. Both of them are always under public's eye, sometimes getting positive reviews while sometimes being hated for their unusual work.
| | |
| --- | --- |
| Height | 5 ft 1 in / 155 cm |
| Weight | 67 kg |
| Build | Athletic |
| Hair Color | Brown |
| Eye Color | Brown |
Early Years
Tyler has been really private when it comes to his family life. He doesn't like to share anything on his social media and because of that people are not even sure when he was borne. Some sources suggest his birth year is 1989 while some claim it is 1990. The only information about his childhood that can be found is that he is a son of Bradley and Renee Cassidy. We also know that he went to Bendle High School in Burton, Michigan.
In his videos, Tyler said a few times that he had a happy childhood and that his family was always supportive of him.
Career
Froggy Fresh became famous after he released a single "The Baddest" on his You Tube channel on April 20th, 2012. He released a music video for the song the same day. Even though it caught attention of many people, the song went viral next month after Ray William Johnson promoted it on his channel Equals Three.
"The Baddast" was written and produced by Froggy himself. It was his first song and the first single for his debut album Money Maker (Re-Loaded). It had been seen by 11 million people but Tyler had to remove it from You Tube because of some legal issues.
Later on, it appeared on websites like The Huffington Post and CBS, while an edited version was re-uploaded to Froggy's channel on February 15th, 2013.
Tyler was criticized for his rapping skills and bad lyrics which earned him a nickname "Rebecca Black of rapping". If that was not enough, his song was titled 10th most embarrassing hip hop moment by CraveOnline.
During 2012 Tyler continued posting singles from his debut album Money Maker. His second single was released on May 14th, 2012. Titled "Haters Wanna Be Me", it went viral just like his previous work. It was followed by a music video as well.
Critics were more satisfied with Tyler's second single, pronouncing "Haters Wanna Be Me" 20th best music video of the year.
Just a few days later Froggy released his third single called "Best Friends". That one had a serious tone to it, talking about his relationship with his best friend James, better known as Money Maker Mike in his videos. The music video went viral. It was viewed by more than 6 million people till the end of 2013.
During the rest of 2012 Froggy released singles like "Girl Work It", "Stolen Bikes", "Coolest Guys", "The Fight"," Denzel Washington", "Me and Daniel Tosh" and "Halloween". All of them were singles form his debut album Money Maker. All of them went viral and were followed by music videos with Money Maker Mike in them.  He released his last single form the album on November 21st titled "Christmas".
Froggy Fresh was previously known as Krispy Kreme. He gave himself that name to attract attention on You Tube and in media which helped him become famous. Krispy was just a comedic character that Tyler created to express himself. On December 3rd 2012 Krispy announced on his channel that he was going to change his name due to legal issues with Krispy Kreme Doughnut Company.
He wanted his audience to choose another name for him, so he gave them a few ideas, some of them being: Froggy Fresh, Candy Cane, Jelly Bean and White Chocolate. On December 18th he officially changed his name after his audience had chosen Froggy Fresh to be his new alias.
Froggy then went on and changed Krispy Kreme into Froggy Fresh in all of his videos, taking them down for a while and then re-uploading them.
At the end of the same year, now Froggy Fresh released his debut album Money Maker (Reloaded). It was available on ITunes and it consisted of old songs already released on his You Tube channel together with some new ones.
On January 9th, 2013, Froggy released a music video for his song "Same Old Kid". It was the first song under his new name and it got amazing reviews. People appreciated his efforts and the ability to stay relevant even after his whole brand was changed. Celebrities like John Cena and Mac Miller talked about the rapper positively. Money Maker became number 3 on Billboard's Comedy Album chart.
After taking a short break, Froggy revealed that he was working on a new album. Prior to that he released a new single called "Dunken On" which was a great success. Rapper also stated that the new album was expected to be released in the summer of 2014 and that his audience should expect new videos on his channel.
After hyping it up, Tyler's second album named Dream Team was released on October 2014. It was composed of 12 songs, "Dunken On", "Stolen Bikes 2" and "Street Rangers" being released as singles. Other more familiar songs from the album are "Fun Trip", "Push Me", "Halloween II" and their remixes.
After Dream Team was released, Tyler focused on making music videos for some of the songs form the album. Some controversy was stirred up after Froggy had published his non-single song called "Jimmy Butler is Your Father". The song was talking about famous Chicago Bulls player Jimmy Butler and his rival LeBron James from Cleveland Cavaliers.
During the next few months he released other songs like "Nightmare on My Street", "Zombie in my Basement", "Good Guy Shoes" and "Stolen Bikes 3". All of the songs had dark themed music videos that followed them and they were all sequels to his previous singles from his two albums.
Five months after releasing his last song, "Stolen Bikes 3", Tyler announced to his audience that new videos would not be out before summer of 2017 when he would publish 13-15 new videos during next couple of years.
Froggy also explained that the project called Escape from Hood Mountain would probably be his last work because he and his friends had grown up, so You Tube became boring to them. He explained his plans more closely in a video, on February 21st, 2017 when he stated that he wanted to become a comedic actor. Video later got taken down.
After the video, Froggy Fresh announced that he was going on a tour with DJ Justin Aswell. The tour lasted until October 2017 and it was held all over the United States. The main guest on it was Money Maker Mike.
On February 15th 2018, Tyler released his third album under his real name. Album was released for fans to download for free, containing only eight songs.
His net worth is estimated to be around 10 thousand dollars. Besides earnings form his channel, Tyler has a merch store where he sells clothes, as well.
Facts and Net Worth
| | |
| --- | --- |
| Net Worth | $50000 million |
| Real Name | Tyler Stephen Cassidy |
| Date of Birth | 1990. |
| Place of Birth | Burton, Michigan |
| Profession | Comedian, Rapper |
| Facebook Page | Froggy Fresh @ Facebook |
| Instagram | Froggy Fresh @ Instagram |
| You Tube | Froggy Fresh @ Instagram |
| Twitter | Froggy Fresh @ Twitter |
| Sex-orientation | Straight |
| Wife | Single |
| Children | 0 |
| Nationality | American |
| Religion | Unknown |
Discography
2012 Money Maker (Re-Loaded)
2014 Dream Team
2018 Escape From Hood Mountain