YFN Lucci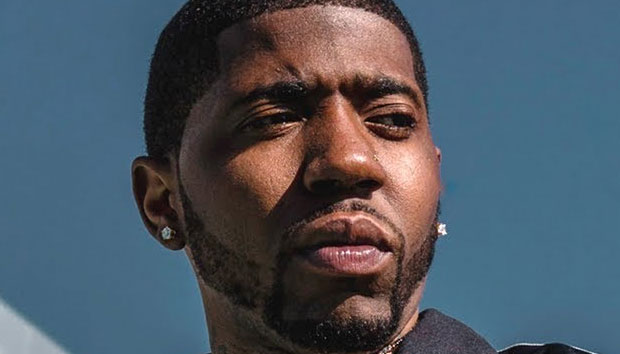 Rayshawn Lamar Bennett is an American recording artist, lyricist and rapper. He was born on 16 February 1991, in Atlanta, Georgia. He is better known under his stage name YFN Lucci. This rapper started his career when he was only sixteen years old.
Just a year later, he had met and befriended a man, Johnny Cinco, who offered him to be heard on his John Popi mixtape on two songs. That was Lucci's year, since he signed a record deal with Think It's a Game Entertainment in 2014.
With his new label, he released his first mixtape called Wish Me Well, the same year. The project was a success, so YFN continued working and he released a sequence of the first mixtape called Wish Me Well 2, in 2016. "Key to the Streets" was a song that stood out on the record, so many critics and fans connect that project with his acceptance in the music industry and growth in popularity. On the mixtape he worked with big names like Migos, Plies and Johnny Cinco.
YFN continued to build his career by releasing his debut EP Long Live Nut in 2017. The project was very successful since it was placed at 27th position on Billboard 200 chart. "Everyday We Lit" was published as an EP's single. It was successful as well, and it reached 33rd position on Billboard Hot 100 chart. The single was produced by June James.
In 2018, he appeared on a song called "Street Kings" by Meek Mill. After that, he released his second EP Freda's Son and started working on his first official album.
The album was published on March, 2018. It was titled Ray Ray from Summerhill. It was YNF's biggest success, since it peaked at number 14 on Billboard 200 chart.
His signature sing-song style of rapping is his high-pitched voice, words yeahhh yeahhh yeahhh at the end of his songs and singing stretches that intertwine with rap verses.
Childhood
YNF was born on 16 February, 1991, in Atlanta, Georgia. His birth name is Rayshaw Lamar Bennett. He grew up in Summer Hill neighborhood and he attended Southside High School. His family emigrated from Jamaica to the United States before he was born. He was raised by a single mother who worked part time jobs so she could provide food for YNF and his older brother.
His brother, Jameele Asmar, is a rapper, as well. His stage name is YNF K or just K. He had a lot of influence on YNF since he wanted to rap like his big brother.
YNF loved music from an early age. He would listen to Lil Wayne, Tupac Shakur, T.I., Young Jeezy and some artists from the R&B scene, like Ashanti and JA Rule. Even today he likes to blend those two styles.
Before taking his career seriously, he would record himself on a tape player that his mom bought him, when he was only nine. He would imitate his older brother or big rappers like Tupac. Just one year later, he recorded music in a real studio, which continued in his teenage years, as well.
His signature style of rapping that involved street rap verses and stretches of singing made him famous in his native town, but he reached true success when Johnny Cinco discovered him. While he was in high school he played football. After school he was engaged in some criminal activities which resulted in his mom and her friend being shot. Their house was also under attack, so he had to move his mom somewhere safer.
Career
Lucci was interested in rapping and even though he was famous in his hometown, nothing serious happened with his career. In 2014, he met a rapper Johnny Cinco who decided to become his mentor. Cinco helped him develop his style and taught him how to approach the music industry.
After YNF was featured on two songs from Cinco's mixtape John Popi, a CEO of Think It's a Game Entertainment, Fly, decided to sign him. On 16 December, 2014, YNF released his first mixtape called Wish Me Well. Songs like "Made for It" featuring Backpack, "I Wonder Why" featuring Skooly and "No Better" were memorable, but none of them gained any greater success.
Even though the mixtape was not extremely successful, it gained over one million views at Live Mixtapes. YFN then decided to go on a six month tour all over the U.S. When he came back, he entered the studio once again and produced a new mixtape called Wish Me Well 2 (Unstoppable). It was released on 16 February 2016, containing a single "Key to the Streets" that gained tremendous success.
The mixtape entered Billboard 200 chart and Billboard Top Rap Albums list. The single, "Key to the Streets" featured big rap names like Migos, 2 Chainz, Lil Wayne and Quavo. It contained songs like "YFN", "Boss" and "Destined".
Because of the mixtape's success, YFN was on a second place of Billboard's trending New Artist chart and on Spotify's Rap Caviar playlist. His lead single, "Key to the Streets" peaked on number 70 on Billboard Hot 100 chart. It was also number one on Urban Radio National chart.
His single was featured on 50 Best Hip-Hop Songs of 2016 by XXL Magazine. It was also placed on a list by Vibe magazine called The 60 Best Songs of 2016. The artist itself was featured on the cover of Hidden Hip-Hop Gems of Summer 16, by the Rolling Out magazine. He appeared on it with other stars like 21 Savage, Young Dolph and Migos.
Lucci was also featured on Billboard's magazine in December 2016 under 10 Hip-Hop and R&B Artists to Watch in 2017 category.  Thanks to his success, 2017 was a year full of projects for YFN. He was a guest appearance on Meek Mill's song "You Know", which gained a lot of recognition, so it was included in his DC4 mixtape. Prior to that, he worked with Kayla Brianna on her single "Work for It" and Bankroll Fresh's song "Dirty Game (Remx)". The same month he provided vocals for TK Kravitz's song "No Mind" for which he shot a music video as well. On September 2016, he was featured on Lil Durk's song called "Rich Forever".
On 3 April 2017, YFN released his EP called Long Live Nut. That project was also successful since the EP peaked at number 27 on the Billborad 200 chart. It contained nine songs, having rappers like Rick Ross, Dreezy, Lil Durk and Boosie Badazz as guest appearances. One of the biggest hits from the project was a song called "Everyday We Lit". It featured PnB Rock and it went on number 33 on Billboard Hot 100 chart.
The EP also reached 16th position on Top R&B and Hip Hop Albums chart and 12th position on Top Rap Albums list.
The lead single from the project was certified gold. It gained a lot of recognition after it reached number 12 on the US Hot R&B and Hip Hop Songs chart and number 4 on Billboard Rhythmic chart.
On 9 March, 2018, the rapper released his first studio album called Ray Ray from Summerhill. On the album he collaborated with Rick Ross, Wale, Offset, Meek Mill and rappers he already worked with on his previous projects.
YFN Lucci is participating in Sean John's spring 2018 campaign. He is using social media actively. He has more than 2.5 million followers on Instagram and over one million subscribers on his You Tube account. His net worth is estimated to be around six million dollars. His name YFN stands for Young Fly Nigga.
Personal life
YNF is very private when it comes to his personal life. It is know that he has two children, a daughter Liberty and a son Justice who often perform with him on his concerts or radio shows. There are no information about the mother of the children. The rapper is not married. He was involved in a controversy after he posted some twits about his relationship with Young Thugs girlfriend Jerrika Karla.
Young Thug accused him of wanting fame though his relationship with Karla, but eventually the feud died down.  YFN is currently in a relationship with Reginae Carter who is also a rapper.
Discography
2014 Wish Me Well
2016 Wish Me Well 2 (Unstoppable)
2017 Long Live Nut
2018 Lucci Vandross (with Yung Bleu)
2018 Freda's Son
2018 See No Evil
2018 Ray Ray from Summerhill