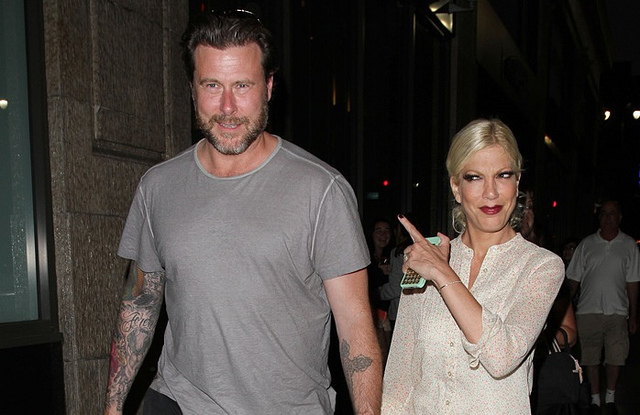 Photo by Best Movies Ever News
Faithful men have always been a rare commodity. It seems infidelity happens so often in the public spotlight, it is what the world expects. The general perception is that everyone has done it, or will at some point. Still, cheating scandals are the meat of popular headlines. This kind of disgrace has been the downfall of some of the most famous men in history.
From presidents to international celebrities, famous men do not seem to be able to resist cheating. Beautiful wives are not enough to ward off the urge for some side action. Here are some of the most publicized cheating scandals of our time. They are moments the world will not soon forget.
Dean McDermott
The watching world does not have to wonder about the progress of the Dean McDermott and Tori Spelling marriage. The couple is playing in out live on "True Tori," a reality show on Lifetime TV. It is fitting that they allow the network to film the fallout of McDermott's cheating and drug addiction scandal. After all, this is the place where the two met in 2005 while filming the movie "Mind Over Murder."
This is not the first time the couple has allowed the public into their unscripted lives. The latest show comes after "Tori & Dean: Inn Love," which became "Tori & Dean: Home Sweet Hollywood," "Tori & Dean: sTORIbook" and "Tori & Dean: Cabin Fever."
In January 2014, McDermott was accused of cheating while he was promoting a new cooking show in Canadian. The accuser, Emily Goodhand, 28, revealed she had a two-day affair with McDermott at the Fairmont Royal York Hotel in Toronto. According to Goodhand, McDermott stepped out on Tori because his marriage was sexless.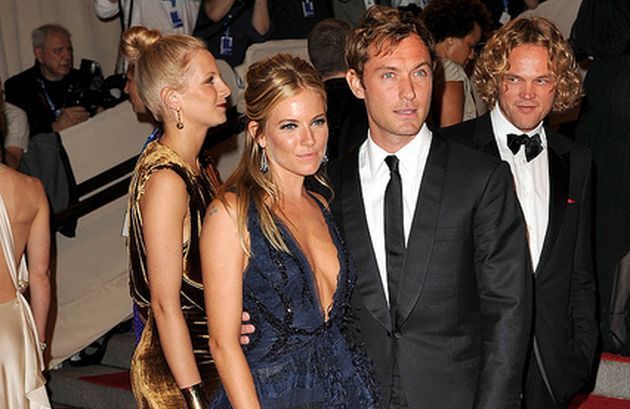 Photo by The Chic Spot
Jude Law
The Jude Law nanny scandal was filled with lots of kissing and telling. In 2005, one of the actor's children told Law's ex-wife, Sadie Frost, about catching him in bed with the nanny, Daisy Wright, who was 26. Wright gave all the details of the month-long affair to the Sunday Mirror, a British newspaper. It was not Sadie Frost who should have been angry, however. At the time the tryst happened, Law was engaged to actor and model Sienna Miller. Law insisted Miller's constant partying and subsequent sleeping drove him to the affair. Miller responded by moving out. The press discovered later that Miller also had been unfaithful and had a brief affair with her 2004 "Layer Cake" co-star Daniel Craig.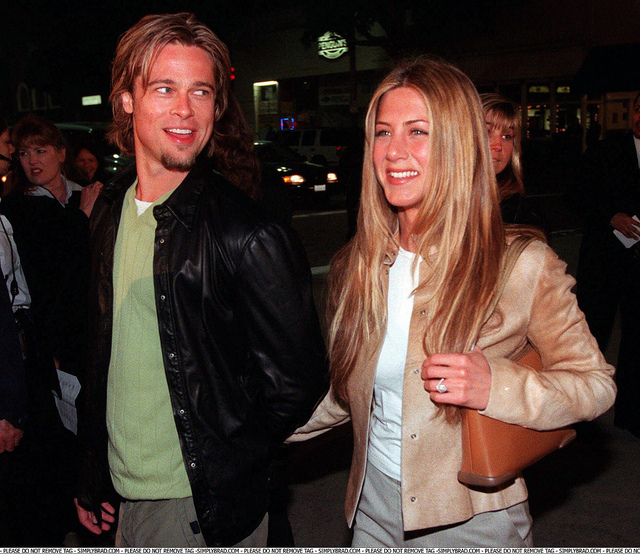 Photo by Sétáló
Brad Pitt
Actors Brad Pitt and Jennifer Aniston seemed the perfect Hollywood love story. The two met in 1998, enjoyed a highly photographed courtship and married in July 2000. When they ended their seven-year relationship, the world was stunned. Pitt had been spending a lot of time with his "Mr. & Mrs. Smith" co-star Angelina Jolie during the movie's filming and release in 2004. Naturally, the media connected Pitt and Aniston's divorce in May 2005 with the presence of Jolie.
Both Pitt and Jolie have always denied any physical infidelity while he was still married to Aniston, though they admit this is when they fell in love. By the time the paparazzi snapped photos of Pitt spending time with Jolie and her first adopted son Maddox on a beach in Kenya, the couple was already christened by the media with the moniker Brangelina. Pitt and Jolie now have three adopted and three biological children. Rumors are swirling that a seventh, perhaps twins, is on the way.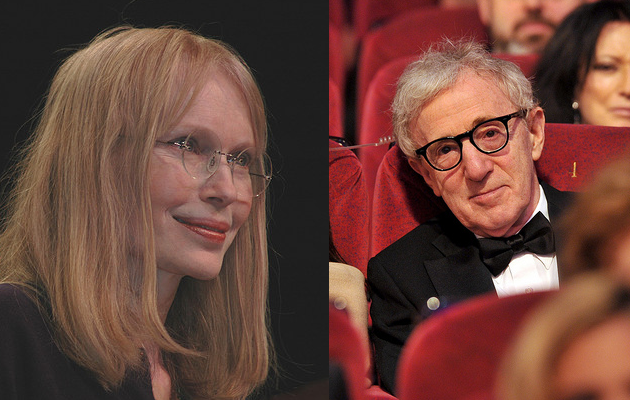 Photo by Flickr
Woody Allen
If filmmaker Woody Allen's mistress had been any other women than the young woman she was, his affair might not still hold gossip power two decades later. Ten-year girlfriend Mia Farrow had been the lead actor in at least 13 of Allen's movies. Farrow's discovery that Allen, 56 at the time, had been having an affair with her adopted 21-year-old daughter made the relationship more than scandalous. In Farrow's eyes, it was heresy.
According to Allen, there was nothing scandalous about his relationship with Previn. He simply fell in love with another woman, married her and adopted two daughters with her. Allen and Farrow's son Ronan has told media the relationship is morally confusing. Since he considers Previn his sister, Allen is both his father and his brother-in-law.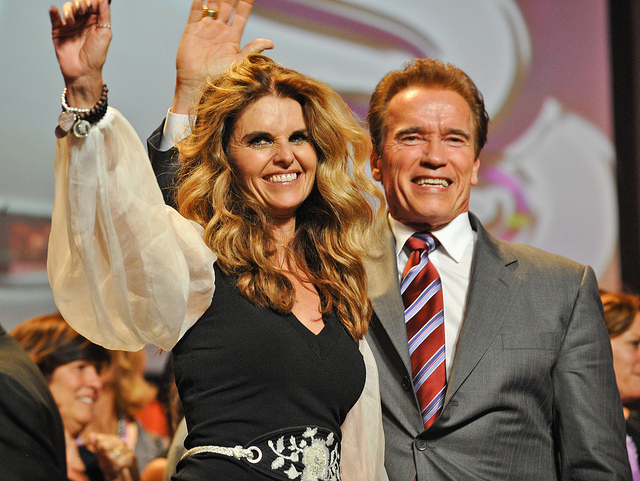 Photo by thewomensconference
Arnold Schwarzenegger
When Austrian-born actor, politician and champion bodybuilder Arnold Schwarzenegger admitted to a long-time affair and a secret child, scores of women around the world felt betrayed. The world had watched his wife Maria Shriver walk away from a successful 25-year career as a news anchor to support Schwarzenegger's bid for California governor.
In May 2011, Schwarzenegger admitted he was the father of Mildred Patricia Baena's 14-year-old son Joseph. Baena had worked for the couple and lived in their house for 20 years before retiring in January 2011. Baena and Shriver gave birth to Joseph and Shriver's youngest son Christopher only five days apart in 1997. In the midst of the Baena scandal, actor Bridgette Nielsen revealed that she, too, had had an intermittent affair with Schwarzenegger.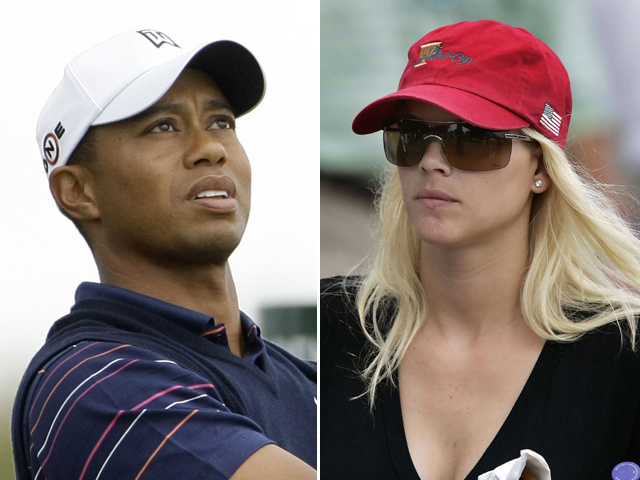 Photo by wojprops
Tiger Woods
Tiger Woods' mistresses seemed to tumble out of the shadows like old shoes stuffed in a closet that is too tightly packed. In November 2009, Woods' marriage to former nanny and model Elin Nordegren crumbled as more than 14 women came forward to say they had been having affairs with Woods. Although Woods tried to show he was willing to change his behavior, he and Nordegren divorced in August 2010. Woods had given a press conference in February 2010, during which he apologized for his selfish behavior. He also had checked into a 45-day therapy program about a month after the scandal broke. Neither of these acts was enough to save his marriage.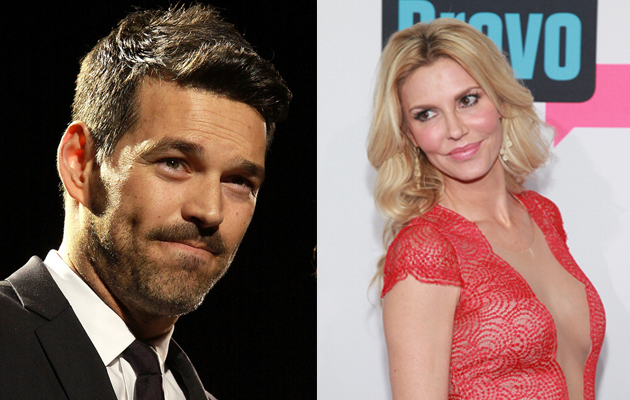 Photo by Flickr
Eddie Cibrian
Actor Eddie Cibrian's bout of infidelity led him to another marriage. In 2009, he left his wife Brandi Glanville after having an affair with actor and country singer LeeAnn Rimes. The two had starred together in the Lifetime TV movie "Northern Lights." At the time, LeeAnn was also married to Dean Sheremet. Cibrian and Rimes married in 2011. For a time, Glanville unleashed her anger on Twitter, calling Rimes incompetent, mentally unstable and an alcohol and Adderall addict. Cibrian released an email defending Rimes.

Photo by Flickr
Jesse James
In March 2010, Sandra Bullock wasted no time ending her marriage when she discovered then husband Jesse James had had several affairs. James came clean to Bullock when Bullock's publicist called to warn him the one of his mistresses, Michelle "Bombshell" McGee had sold the story of their affair to a tabloid. James told reporters and Bullock the affairs did not mean anything. They meant enough for Bullock to divorce in in June 2010. Ironically, James is now engaged to Kat von D, a Latina tattoo artist and television personality.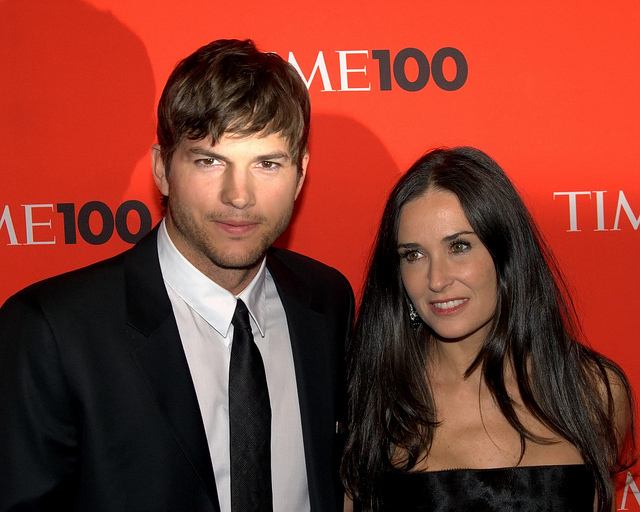 Photo by david_shankbone
Ashton Kutcher
Demi Moore's marriage to Ashton Kutcher was every cougar's dream happy ending. Despite the couple's 15-year age difference, they seemed to have created a model blended family for eight years. Even Moore's ex-husband actor Bruce Willis took family vacations with the couple. In 2011, Ashton Kutcher revealed he had had an affair with Sara Leal, a 22-year-old administrative assistant based in San Diego. Leal told Us Weekly the affair started after and all-night party at Kutcher's suite at the Hard Rock Hotel in San Diego.
Though it seemed to take Moore some time to accept the end of the marriage, Kutcher is preparing to try marriage again. He is now engaged to Mila Kunis, his more co-star from "That '70s Show." Kunis and Kutcher are expecting their first child.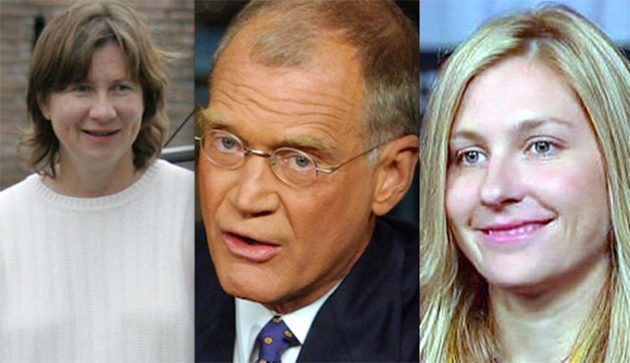 Photo by Flickr
David Letterman
No one knows better than David Letterman that what is done in the dark is sure to come to light. In 2009, an extortionist threatened to leak that Letterman had had several affairs with his staffers. According to news sources, the extortionist left a package in Letterman's car demanding $2 million. The man was later identified as Robert "Joe" Halderman, producer of CBS crime show "48 Hours." Letterman beat the Halderman at his game by confessing on the "Late Show" and apologizing to his wife Regina Lasko.
One of Letterman's mistresses, Stephanie Birkitt, had also shared an apartment with Halderman until a month before the blackmail began. Halderman allegedly copied her journals and used the information to try to extort money from Letterman. Letterman worked with authorities to help indict Halderman for this crime. Lasko and Letterman are still together and working on their relationship.