10 Famous Men Who Cheated on Beautiful Women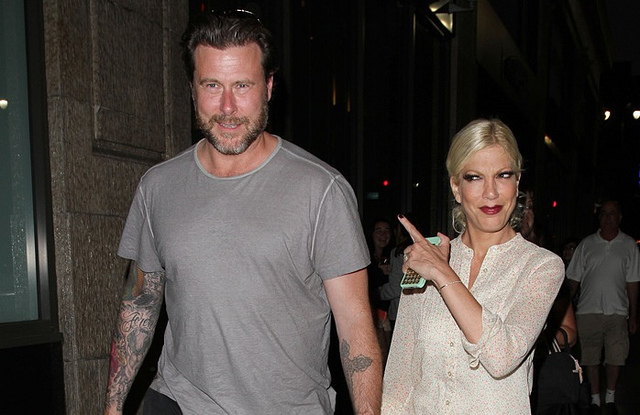 Photo by Best Movies Ever News
Faithful men have always been a rare commodity. It seems infidelity happens so often in the public spotlight, it is what the world expects. The general perception is that everyone has done it, or will at some point. Still, cheating scandals are the meat of popular headlines. This kind of disgrace has been the downfall of some of the most famous men in history.
From presidents to international celebrities, famous men do not seem to be able to resist cheating. Beautiful wives are not enough to ward off the urge for some side action. Here are some of the most publicized cheating scandals of our time. They are moments the world will not soon forget.
Dean McDermott
The watching world does not have to wonder about the progress of the Dean McDermott and Tori Spelling marriage. The couple is playing in out live on "True Tori," a reality show on Lifetime TV. It is fitting that they allow the network to film the fallout of McDermott's cheating and drug addiction scandal. After all, this is the place where the two met in 2005 while filming the movie "Mind Over Murder."
This is not the first time the couple has allowed the public into their unscripted lives. The latest show comes after "Tori & Dean: Inn Love," which became "Tori & Dean: Home Sweet Hollywood," "Tori & Dean: sTORIbook" and "Tori & Dean: Cabin Fever."
In January 2014, McDermott was accused of cheating while he was promoting a new cooking show in Canadian. The accuser, Emily Goodhand, 28, revealed she had a two-day affair with McDermott at the Fairmont Royal York Hotel in Toronto. According to Goodhand, McDermott stepped out on Tori because his marriage was sexless.