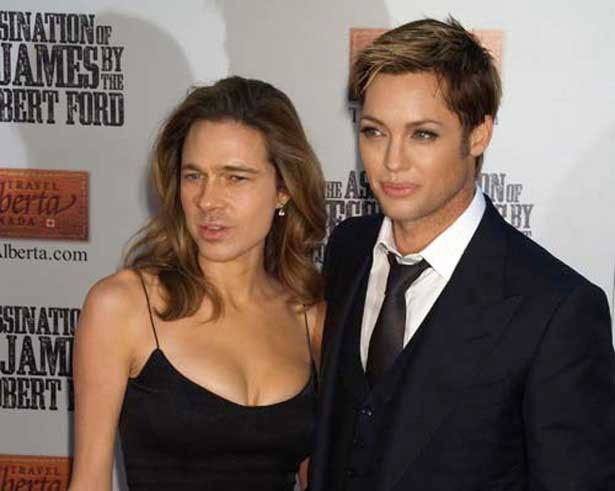 Have you ever thought about how certain celebrities would look if they swapped faces with their partners? We haven't either, but after we saw these photos we were stunned. Freaky, scary and funny at the same time. Face swapping went so far that even if you are not good at Photoshop, you can still do it. Applications for android or iOS  are available for free in their stores so you can instantly start swapping faces of your friends.
10. Brad Pitt and Angelina Jolie
In the tenth position we put Brangelina. I don't know what you people think, but this look kind of suits Angelina, while Brad's look is kind of disturbing.
Maybe it would be better if he grew some beard. Image originates from Reddit, like the most of these swap face images.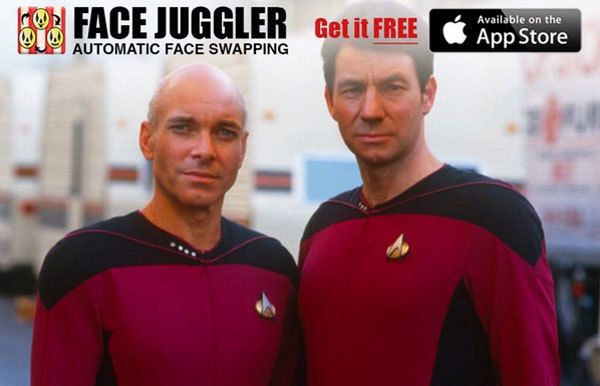 9. Jean Luc Picard and William Riker
Is there someone who hasn't heard of Star Trek: The Next Generation. For all the geeks out there, we bring you this Picard – Riker or maybe we should say Ricard – Piker face swap!
Just look at how lack of hair can change a person :).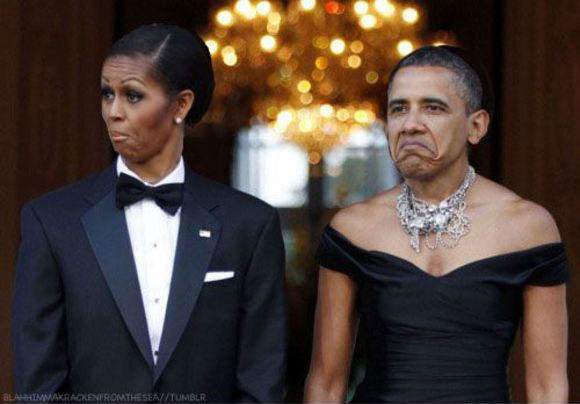 8. Barack and Michelle Obama
Our dear president and his wife made unbelievable faces in this image and an unknown Tumblr author did a perfect job swapping their faces. We literally fell off our chairs when we saw this combination. People close to the President and first lady claim that Obama and Michelle also had a good laugh when they saw this image. We can only thank the Internet for gems like this one.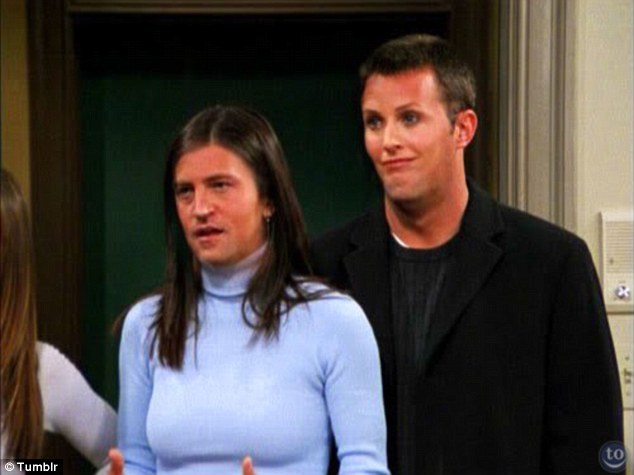 7. Monica and Chandler
Everybody watched the cult comedy TV show from the late 90s, so everybody knows who Monica and Chandler are. We can't get rid of the feeling that new Chandler looks like an Amy Farrah Fowler from The Big Bang Theory.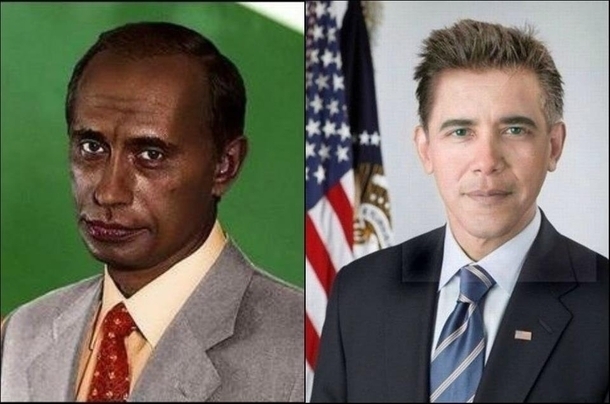 6. Barack Obama and Vladimir Putin
This one is amazing. You don't need to be interested in politics to know who protagonists of this face swap are. Somehow new Obama does not look serious any more. This face swap originated from the guy behind the memeguy.com web site, he really deserves ovations for it :).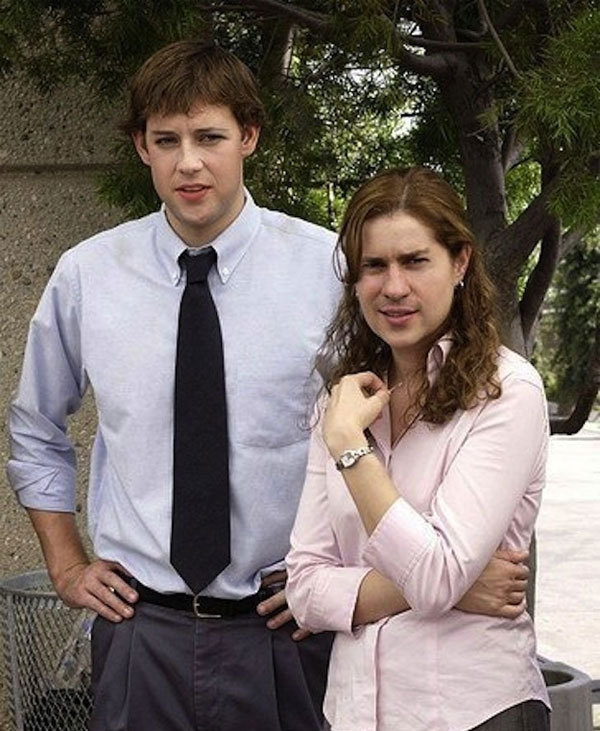 5. Jim Beasly and Pam Halpert (The Office)
After seeing this image, people mostly comment that they will have nightmares. Many people's favorite couple ended up looking very weird and we find them similar to Emma Watson and Brandon Fraser in Airheads :).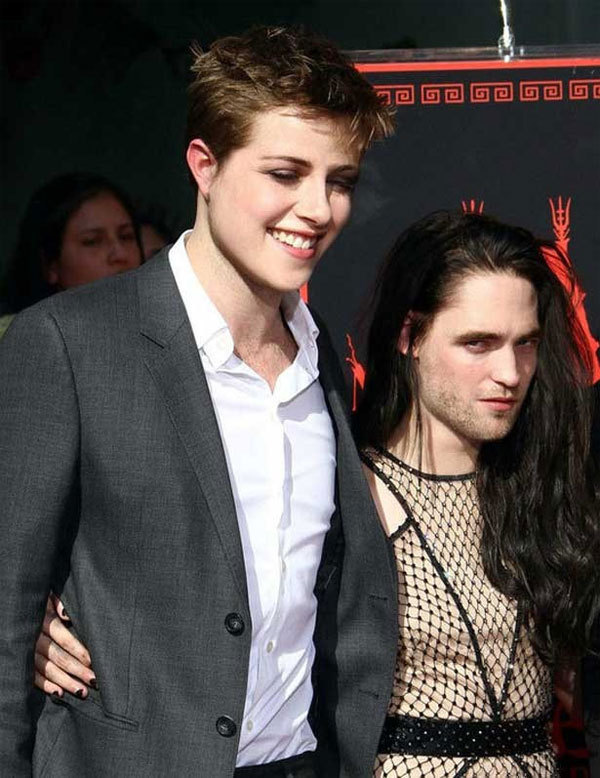 4. Robert Pattinson and Kristen Jaymes Stewart
This is a perfect example of a creepy face swap. Just look at the Robert's face and tell us that you are not scared. Imagine to bump into such person somewhere in the middle of the night :).
3. Justin Bieber and Taylor Swift
Or maybe we should call it Taystin Swieber :). Looking at this face swap, everything looks believable, they look like a sweet lesbian couple :).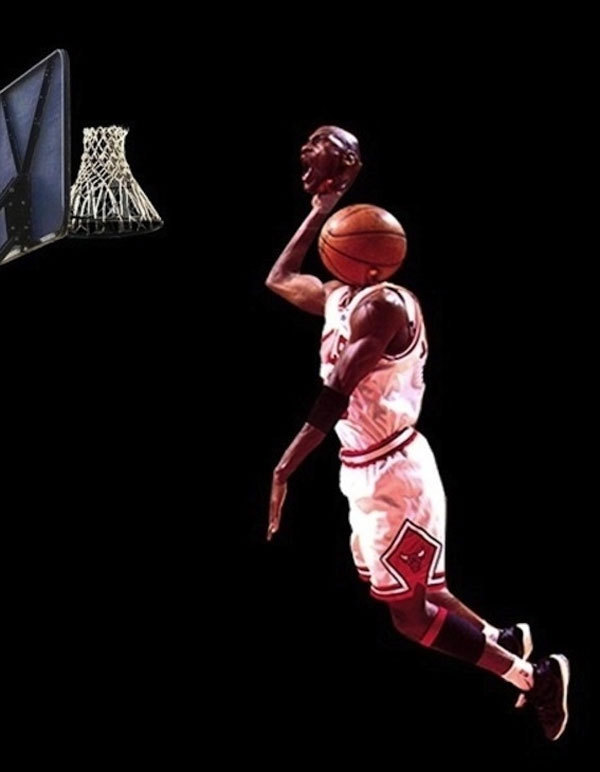 2. Michael Jordan and The Ball
The number 2 position goes to the basketball legend Michael Jordan. We found this to be yet another slightly disturbing photo. We also bet nobody would play basketball if this could happen.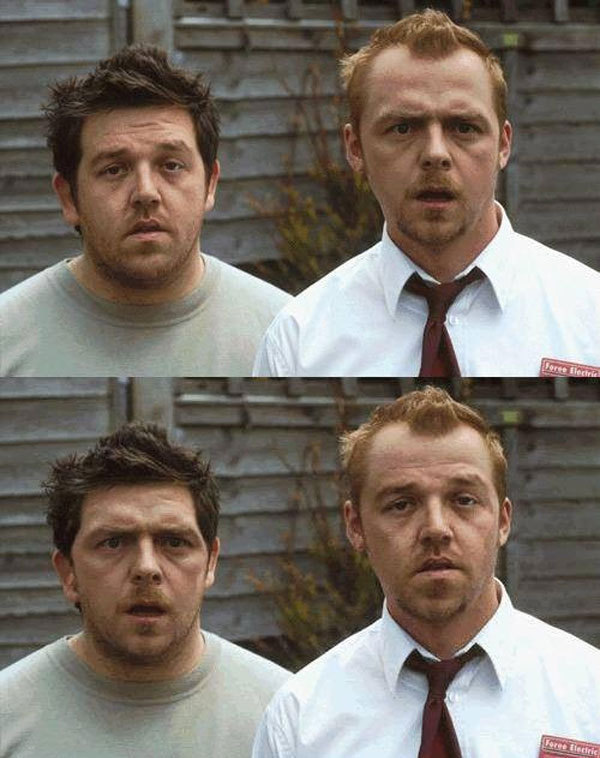 1. Simon Pegg and Nick Frost
Who does not love and know Simon Peg and Nick Frost? British duo and comedians known for movies such as Hot Fuzz, Worlds End, Shaun of the Dead, Paul and many others… This epic face swap proves that the longer you are with someone the more similar to him you'll get. This face swap originates from Reddit and one of the top comments says: "I have never seen such a flawless faceswap. Both look absolutely natural! I could watch the whole movie faceswapped and I wouldn't notice anything." We agree :).