10 Funniest Celebrity Face Swaps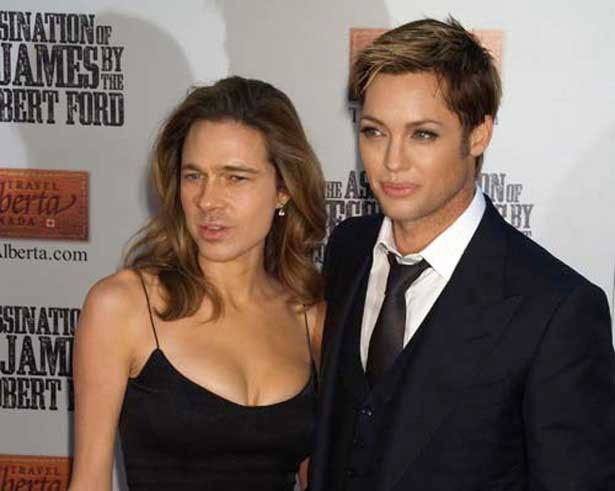 Have you ever thought about how certain celebrities would look if they swapped faces with their partners? We haven't either, but after we saw these photos we were stunned. Freaky, scary and funny at the same time. Face swapping went so far that even if you are not good at Photoshop, you can still do it. Applications for android or iOS  are available for free in their stores so you can instantly start swapping faces of your friends.
10. Brad Pitt and Angelina Jolie
In the tenth position we put Brangelina. I don't know what you people think, but this look kind of suits Angelina, while Brad's look is kind of disturbing.
Maybe it would be better if he grew some beard. Image originates from Reddit, like the most of these swap face images.