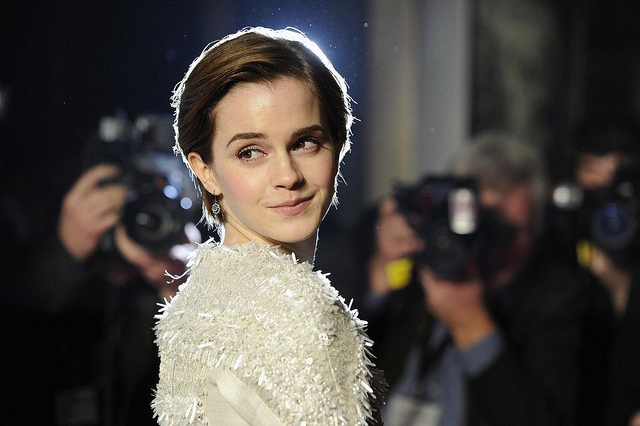 Photo by besafebestrong
Although many of us tend to think our favorite female celebs are perfect, nothing could be further from the truth. And while it's fine for us to acknowledge how absolutely gorgeous the stars look, keeping a firm grip on reality is contingent upon recognizing that they're as flawed as we are. If you're not convinced of this, check out some of the really bad habits of the 10 hottest female celebs:
1. Emma Watson
Many of us fell in love with this English actress and model after her stunning work as Hermione Granger in the Harry Potter films. Yet while Ms. Watson is equally talented and beautiful, this doesn't mean that the star is perfect. In fact, she has a really bad habit which could have a variety of undesirable health consequences-poor posture. By posing in the "one-hand-on-hip" stance, Watson engages in bad posture which can lead to the onset of back pain and headaches.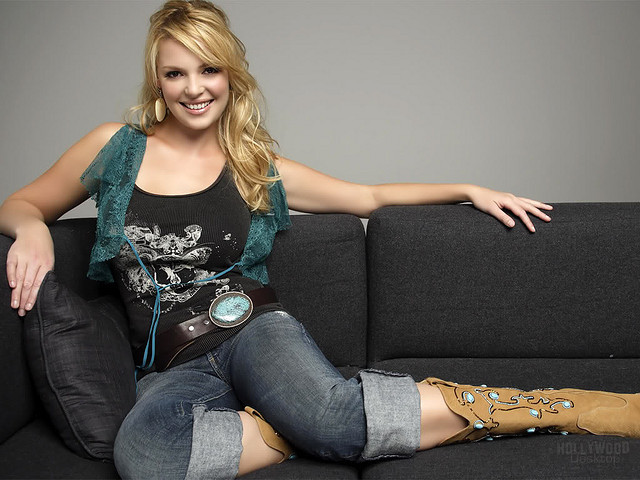 Photo by geekchic89
2. Katherine Heigl
Katherine Heigl is arguably one of the most beautiful women in Hollywood today. Yet the hot celeb is currently engaging in a really bad habit that could detract from her physical appeal-smoking. Heigl-who has referred to her bad habit as "stupid"-has stated that she bums about 10 cigarettes a day. Heigl also reports that she's tried a plethora of strategies to help her quit, including the anti-depressant drug Wellbutrin. Unfortunately, she says the drug made her feel happy while smoking. She also tried gum, but claims that it burns her mouth.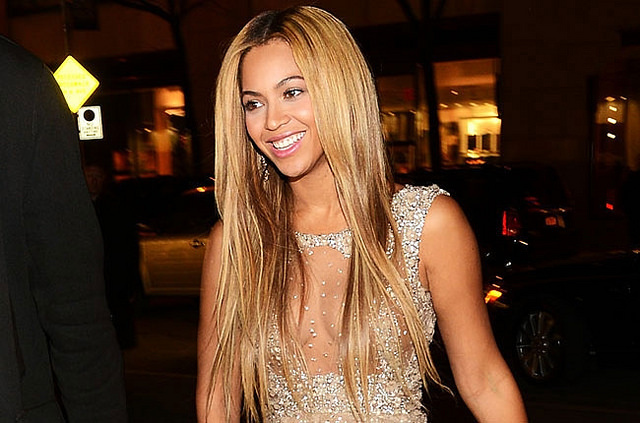 Photo by news@celebritynews.com.au
3. Beyoncé Knowles
Beyoncé is arguable the hottest female celeb on the planet-and the fact that she can sing and dance only makes her hotter. Despite her infinite appeal to those of us who love to be entertained, however, Beyoncé has significant flaws that are worth mentioning and avoiding. Specifically, Beyoncé is in the habit of going on crash diets in order to achieve the look she wants. At one point, Knowles completed a 14-day liquid cleanse referred to as "The Master Cleanse" that includes cayenne, maple syrup, lemon juice, and water. Although these types of diets may be efficacious in helping stars slim down, sustained abstinence from food can have an adverse effect on one's metabolism. Additionally, they can cause cardiac stress.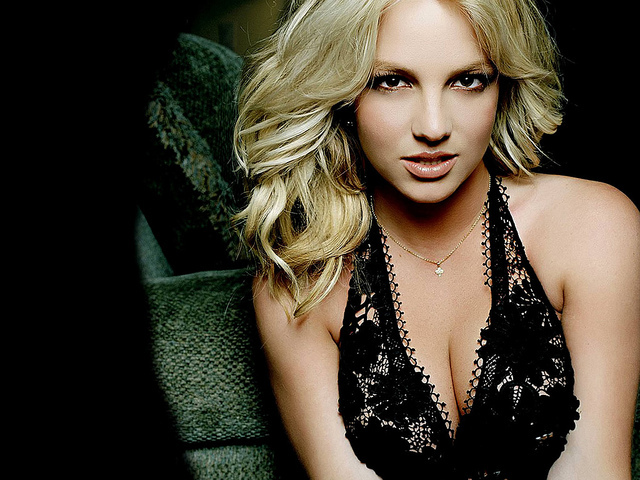 Photo by manoj8555
4. Britney Spears
No pop singer has seemed to gain the type of ubiquitous power and popularity that Britney Spears has earned over the years. Yet while many of us are drawn to Britney as a result of her catchy song lyrics and intriguing life, it's important to note that the beautiful and interesting star is quite imperfect. Moreover, she possesses a very bad habit that is also fairly common-nail biting. According to the star, nail biting is a bad habit she engages in whenever she becomes nervous.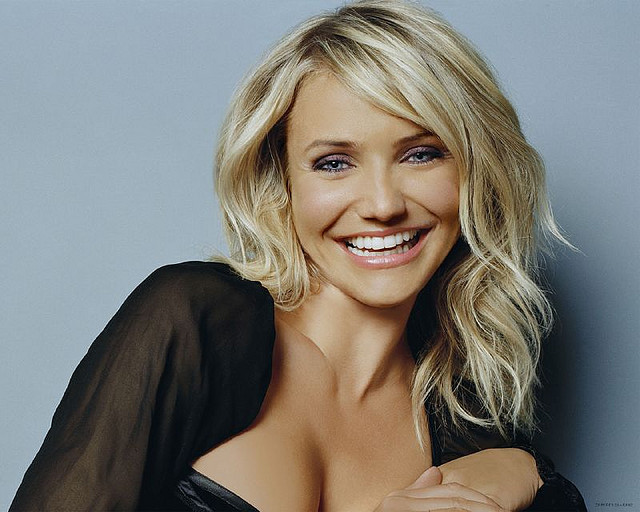 Photo by sitanglo18
5. Cameron Diaz
Cameron Diaz is one of the drop-dead gorgeous celebs who remains just as drop-dead gorgeous now as she was when she came on the Hollywood scene years ago. And those who aren't drawn to the stars because of their physical appeal can still appreciate the 40-something celeb as a result of her wit and health-conscious approach to life. Despite the fact that Diaz makes smart career decisions and pays attention to the type of food she puts in her mouth, however, the star is far from perfect. In discussing her bad habits, Diaz says that her worst is cursing. And while many people don't take offense when others adopt a potty mouth, it's still a bad habit-especially when children are around.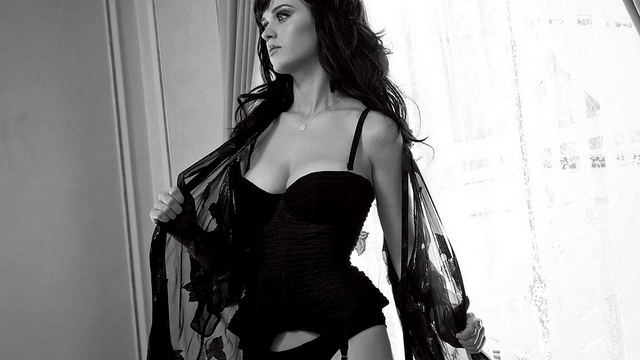 Photo by Illuminati Owl
6. Katy Perry
Katy Perry-equally interesting and beautiful-has become one of the most successful pop stars of our era. And while she does possess an ample amount of talent, one might easily argue that her success is at least a bit related to the fact that she has a pretty face and cute figure. In analyzing her physical appearance, one might assume that Perry maintains her form by eating a diet rich in fresh fruits and vegetables. Yet nothing could be further from the truth. In fact, Perry is known to frequent fast food restaurants like Taco Bell and has also been known to consume processed, nutritionally void foods like Cheetos. While there are a variety of bad habits that we humans should steer clear from, Perry's proclivity for embracing junk food may be one of the most important for us to avoid. Why? For starters, many nutritionists and medical officials argue that almost all disease starts in the stomach. This means that what we eat can play a profound role in determining whether we get ill-and how ill we get. Additionally, eating junk food can cause a host of other problems such as mood swings and acne.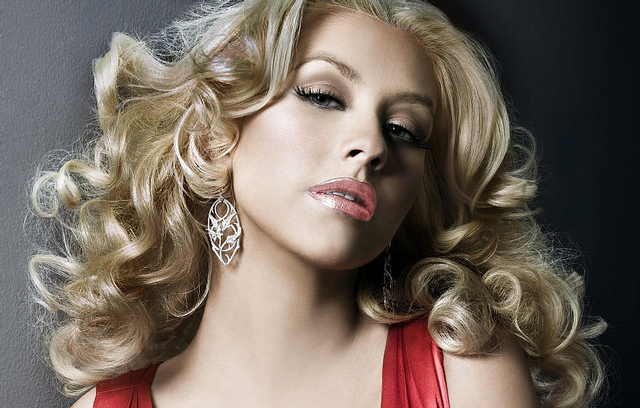 Photo by wild kid1
7. Christina Aguilera
Where does one start when discussing the beauty and talent of superstar Christina Aguilera? From her ability to belt out the high notes to her amazingly attractive physique, Aguilera clearly has it going on. That doesn't mean she's perfect, though. In fact, the singer has a very bad habit which we should all try to avoid at all costs-spray tanning. While you might think that spray tanning is a great way to get the look you want when you don't have time to go to a tanning bed or sit out in the sun, it's not ideal. Why? Because an ingredient in the spray-dihydroxyacetone (DHA)-has not been approved for all-over sprays by the FDA.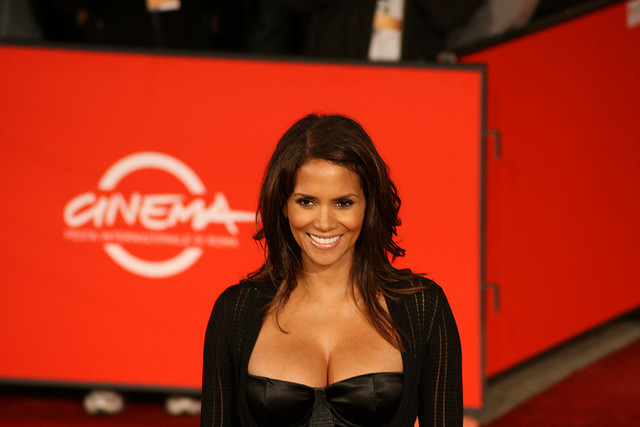 Photo by igorjan
8. Halle Berry
Halle Berry has been referred to as the most beautiful woman alive. This assessment may be rationale. And in addition to being one of the hottest 10 female celebs on the planet, Berry has cultivated a sound, meaningful career in the film industry while simultaneously maintaining a good relationship with the public. Despite her vocational success, however, Berry struggles with a very interesting (and very bad) habit-chewing her lips. To combat the habit, Berry says she tries to use lip balm. Apparently, the moisture precludes her from chewing them.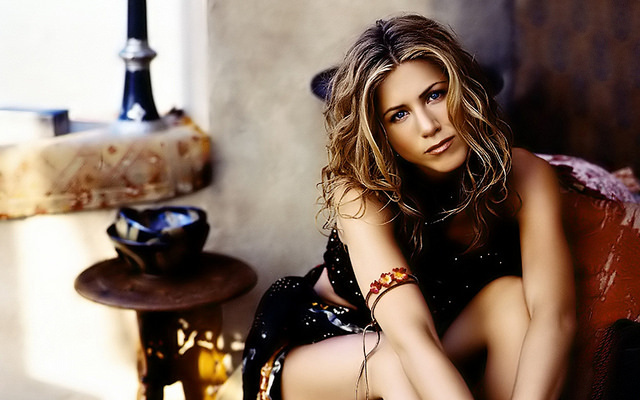 Photo by 03 MARTIN
9. Jennifer Aniston
You may have started appreciating Jennifer Aniston after her reputable performance as Rachel on "Friends." Or perhaps you began loving the celeb as a result of the substantive film career that followed the show's ending. Either way, Jennifer Aniston is recognized by many as a very talented and beautiful actress. And while you might know that the star uses make-up to enhance her natural beauty, you may have been unaware that she also has the bad habit of hoarding cosmetics. In fact, the star stated that she still has make-up in her drawer from 10 years ago. The danger of this bad habit? Make-up spoils after a certain period of time, meaning that using old cosmetics can result in various bacterial infections.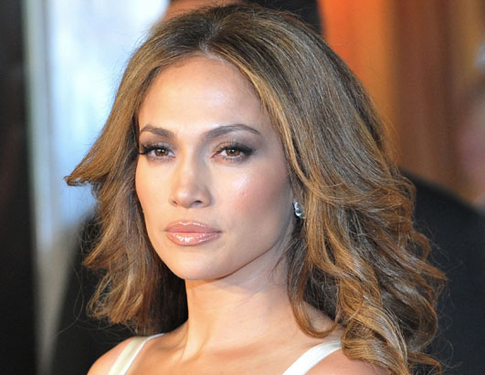 Photo by haiyen_eye
10. Jennifer Lopez
As one of the hottest female celebs alive today, Lopez has produced a plethora of successful albums and movies. Additionally, she's an interesting person and has thus been able to keep herself in the limelight. In examining her life, we've been impressed by both her career evolution and commitment to various important causes. Yet one thing we may not have known is that the star possesses a very, very bad habit-she isn't a good listener. In confessing about it, Lopez notes that when she engages in conversations with people she is often thinking about other things while they're talking. Although she acknowledges that this is rude, Lopez doesn't seem to have implemented any strategies to kill the bad habit.