Unless you've been living under a rock or with your ears plugged for the last few years, you know about the show Game of Thrones. Even if you aren't an avid fan of the hit HBO show – which, if that is the case, I am truly sorry for you – it has garnered enough support and attention for its action packed seasons and shocking death scenes that almost everyone has a general idea of the plot. And as with any great show, it would be nothing without its superb cast who truly embody the show's emotions and make it what it is today. Luckily for the fans, the genius minds behind the show managed to not only cast talented actors and actresses, but HOT ones as well.
Not to take anything away from the men of GOT (I'm looking at you, Jon Snow)but the ladies of the show are some of the most stunning actresses currently taking Hollywood by storm. Below is a list of 10 of the hottest GOT actresses:
Photo by AsianConnections
1. Lena Headey, "Cersei Lannister"
Her gorgeous features and svelte figure are almost as breathtaking as the cold one-liners she is often dishing out on the show. The British actress was discovered simply by being photographed, because that is just how gorgeous she is. Her piercing stares are enough to shut up anyone in King's Landing, and her ability to manipulate any situation only makes her hotter.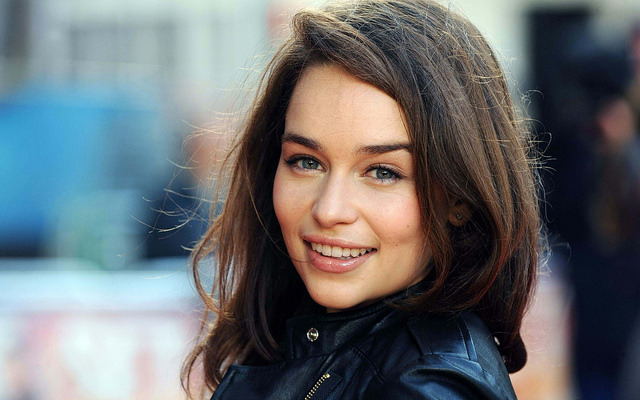 Photo by zT·Epikon
2. Emilia Clarke, "Daenerys Targaryen"
No Game of Thrones beauty list would be complete without Emilia on it. With her stunning skin, gorgeous green eyes, and ability to effortlessly pull off both blonde AND brunette, Emilia is a true vision. Although technically single ever since the passing of her beloved Khal Drogo (RIP), she is usually too busy commanding her dragons and taking over cities to worry about getting her flirt on.

Photo by Flickr
3. Sophie Turner, "Sansa Stark"
She may have started as just the Stark girl who had an unfortunate crush on Jerk Joffrey, but over the last couple of seasons she has really come into her own and is truly beautiful. She may not be a natural redhead, but she pulls it off so well on GOT that many think it should be her only hair color. Her sultry walk down Aunt Lysa's steps at the end of season 4 will forever be marked as her vixen coming out moment.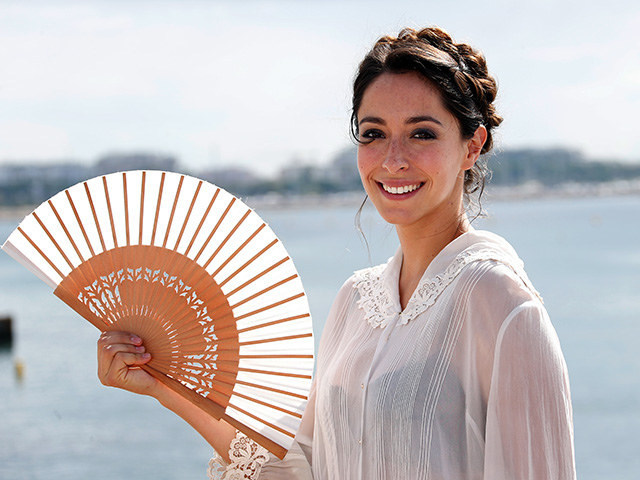 Photo by masashi.maruyama
4. Oona Chaplin, "Talisa Maegyr"
Although her love story with Robb Stark came to a brutal end, Oona's good looks certainly live on. It takes someone pretty special to make dying look graceful and pretty, but she managed to pull it off. Her soft features are alluring without a need for much makeup, which as we all know is truly a gift from the lords.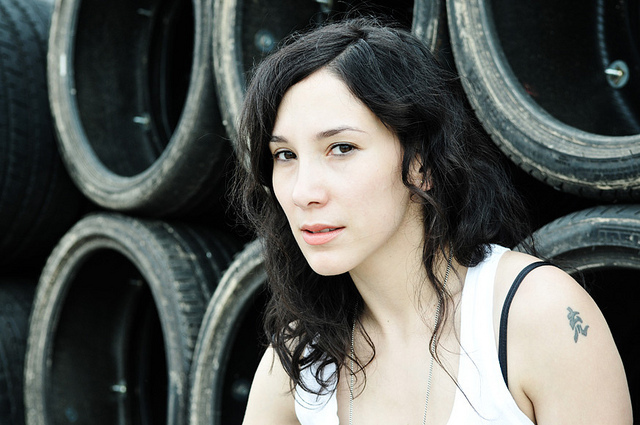 Photo by lydiagries
5. Sibel Kekilli, "Shea"
Only a true beauty could tame Lord Tyrion's playboy ways, and Shea certainly had the means to do so, and then some. Initially just a common prostitute, she developed into the love of Tyrion's life who unfortunately met a bitter end. Luckily, her beauty can never be broken.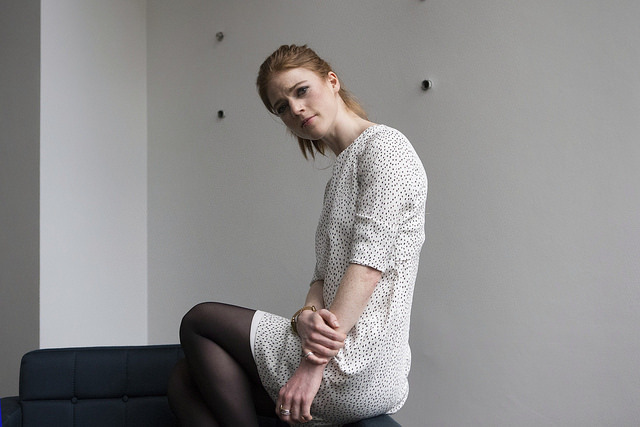 Photo by Aaron0225
6. Rose Leslie, "Ygritte"
It takes a certain type of woman to reel in Jon Snow, and her combination of stunningly good looks and strong demeanor allowed Ygritte to do just that. Scottish born Leslie's unique red hair and perfect lips made her the best candidate to get the job done.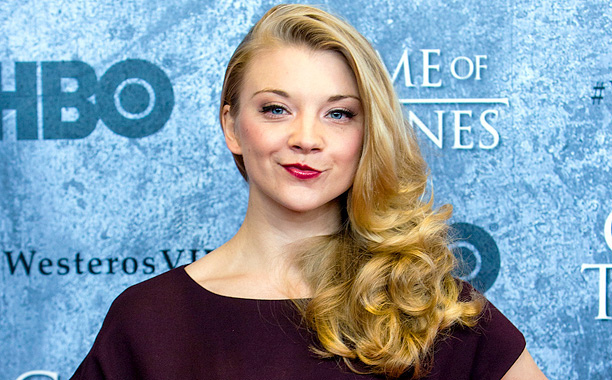 Photo by Movie TV Tech Geeks
7. Natalie Dormer, "Margaery Tyrell"
This one is a no brainer. You don't maneuver your way to the top of the Lannister food chain unless you're quite the looker. This past year, Dormer shaved half of her head for an awards show and STILL managed to look flawless.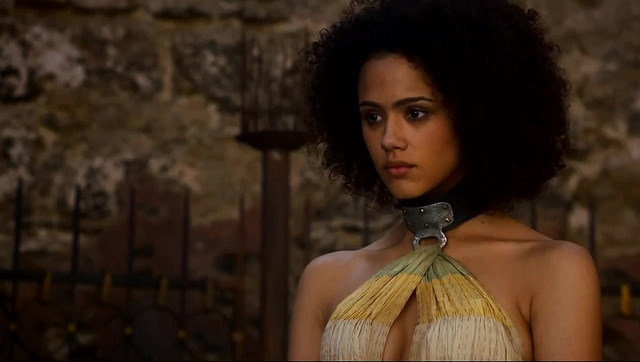 Photo by Francisco Javier Fernandez auditor general del cin
8. Nathalie Emmanuel, "Missandei"
She may work on the show as Khaleesi's right hand woman, but with her delicate features and awesome hair she has quickly worked her way up to being one of the most beautiful actresses on the show. It's no wonder that the Unsullied are falling over at her feet; her gorgeous looks are enough to make any man want to do her bidding.

Photo by moovieboy
9. Esmé Bianco, "Ros"
Ros is pretty much Queen of the Brothels in Game of Thrones. The combination of perfect skin and desirable curves made Bianco the perfect Ros. Thanks to her remarkable looks and equally exquisite talents in the bedroom, she pleased many a suitor in both Winterfell and King's Landing before ultimately dying.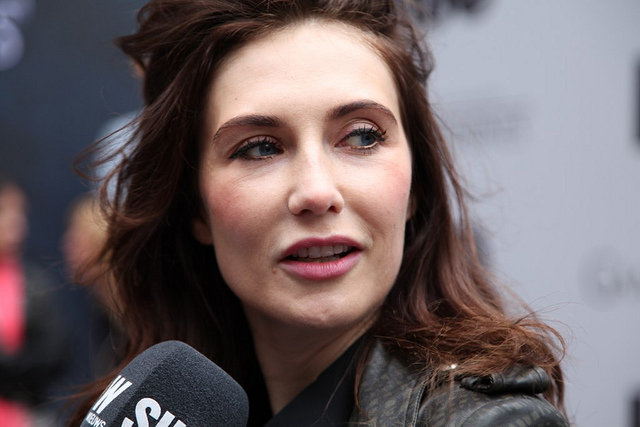 Photo by marjolijn.
10. Carice van Houten, "Melisandre of Asshai"
She may be the adviser to Stannis Baratheon, but she's an adviser to all of us in the art of seduction. Another stunner with the ability to rock multiple hair colors (she a natural brunette but utilizes that signature red on the show), Carice van Houten has immersed herself in the role of the Red Woman and truly makes her character come to life.
All of that beauty and talent on one list is somewhat unfair to the rest of us common folk, but it surely makes for some excellent television. Whether they are ruling a kingdom, taming dragons, or fighting for their lives, these formidable women use both their acting skills and their natural beauty to delight crowds both on and off screen. As we know with GOT, it is never a good idea to get attached to any character, but these ladies have made it next to impossible. Girl power!