Known for their spice and sass, Latina women have continued to conquer Hollywood and make a name for themselves in the limelight. From record deals to landing the leading roles in blockbuster hits, there are several ways that Latina celebrities have used their talents to become known in the entertainment industry. There are a few Latina women in Hollywood who are most known for their looks and confident attitude that have made them famous and allowed them to represent their roots.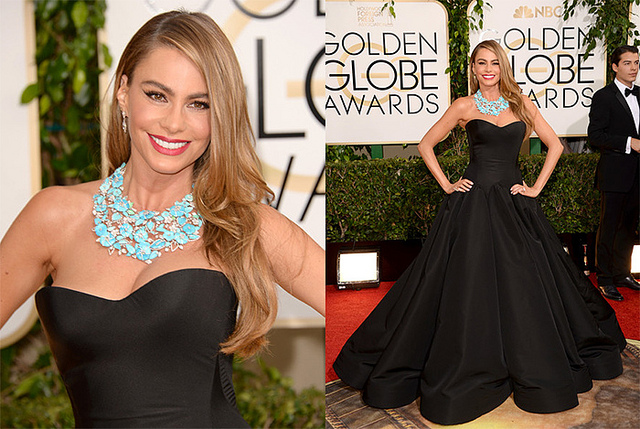 Photo by WishingForChanel
1. Sophia Vergara
As the hottest actress on Modern Family, Sophia Vergara is known as a Colombian actress and comedian who is loved for her model good looks. From her curvy figure to long locks, the 42-year-old continues to stun at award shows and on the big screen. Besides being recognized for her beauty, Vergara continues to succeed due to her talent and has been nominated for a Golden Globe Award five times. In 2014, she was also named the 32nd most powerful woman in the world by Forbes.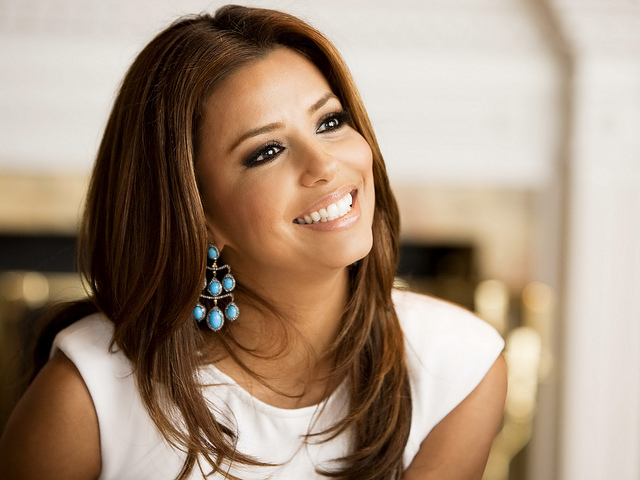 Photo by abdus.salam
2. Eva Longoria
Eva Longoria first made a name for herself on the hit television series Desperate Housewives, which she starred on for eight seasons. In her earlier years as an actress, she began her career by appearing on General Hospital, The Young and the Restless, and Beverly Hills, 90210. At just 5'2, this petite Latina celebrity is of Mexican descent and is the only woman to appear on Maxim magazine's Hot 100 list twice. Today, she is currently acting in the films Refugio, Visions, and Any Day.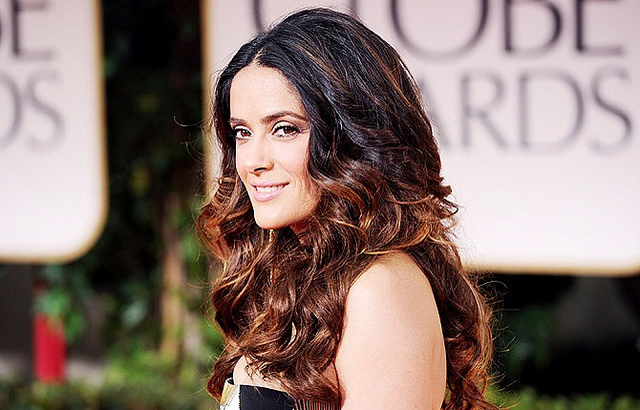 Photo by glolopret
3. Salma Hayek
At the age of 48, Salma Hayek continues to woo Hollywood with her Mexican accent and her curvy figure. Known for her roles in Frida, Ugly Betty, and Grown Ups, she's one of the most recognizable celebrities in Hollywood due to her strong presence. She represents Latina women well for her roles that often portray independent women. Although she may land most of her roles due to her strong personality and beautiful looks, she's equally intelligent and speaks fluent Spanish, Portuguese, Arabic and English.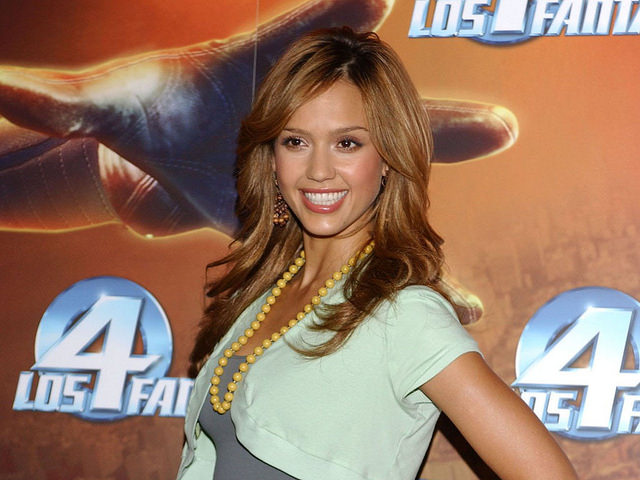 Photo by Jim Kaskade
4. Jessica Alba
Known as a Mexican actress in Hollywood, Jessica Alba first appeared in Tinseltown in her early 20s and starred in films that include Honey, Sin City, and Fantastic Four. The star's good looks and talent have allowed her career to soar with a Golden Globe nomination for her role in Dark Angel. Today, she continues to act while also managing her own business, The Honest Company. Alba is also known for her work with protecting the environment, lobbying for different acts in Washington D.C., and participating in charity work.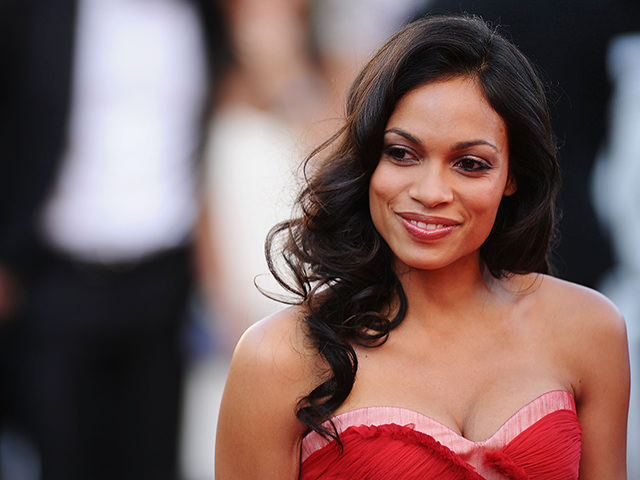 Photo by masashi.maruyama
5. Rosario Dawson
Rosario Dawson's striking good looks and humble demeanor are a great combination with her Puerto Rican roots. The actress was first discovered on her front porch at the age of 16 while living in New York City and quickly rose to fame after appearing in Josie and the Pussycats and Rent. Although she's best known for her roles in movies, Dawson is now beginning to appear on television while also working as a producer of various projects. Not only is she a Latina celebrity who has striking good looks, but she also uses her influence to participate in political and environmental causes each year.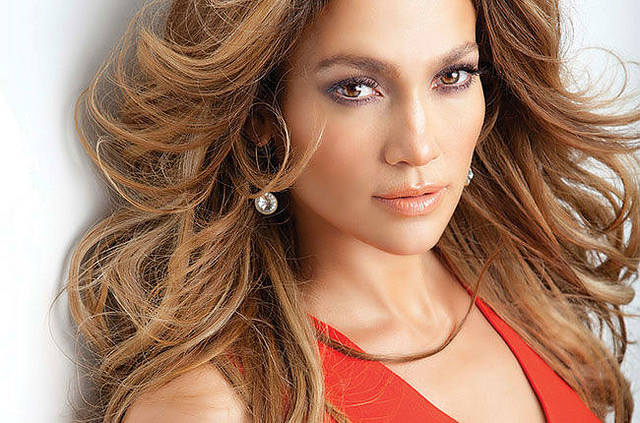 Photo by duemags
6. Jennifer Lopez
Perhaps one of the most recognizable Latina celebrities in Hollywood, Jennifer Lopez has worked hard to make it to the top despite coming from a poor background in the Bronx. Today, she continues to make music as a singer and work as an American Idol judge. It's no secret that the celebrity doesn't have any trouble attracting men, as the star has been married three times and was also engaged to P. Diddy and Ben Affleck. At the age of 45, she continues to work on her music and appear in recent films that include What to Expect When You're Expecting and The Back-Up Plan.

Photo by Kemal1998
7. Penélope Cruz
As a Spanish singer and model, Penélope Cruz first rose to fame after attending a talent audition and landing roles on music videos and The Greek Labyrinth. Her good looks and talent allowed her to become a recognizable face with Spanish cinema before appearing in the U.S. films Woman on Top and Blow. In 2005, the star was also named one of the 50 Most Beautiful People in the World by People magazine. Although she has striking good looks that stand out, she's also intelligent and speaks four languages fluently.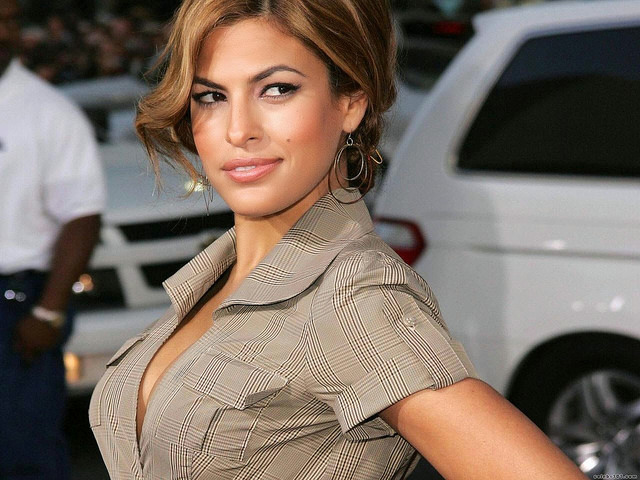 Photo by cortes.edgar14
8. Eva Mendes
Today, Eva Mendes may be known as Ryan Gosling's celebrity girlfriend, but the Cuban actress has worked hard to make it to the top with her career. The Latina celebrity first dropped out of college at California State University Northridge to pursue acting, which allowed her to land major roles. She first turned heads after appearing in Hitch alongside Will Smith before moving on to star in The Other Guys and The Place Beyond The Pines. Today, she's an international spokeswoman for Revlon Cosmetics and continues to make the Hot 100 List by Maxim and 100 Sexiest Women in the World 2006 by FHM.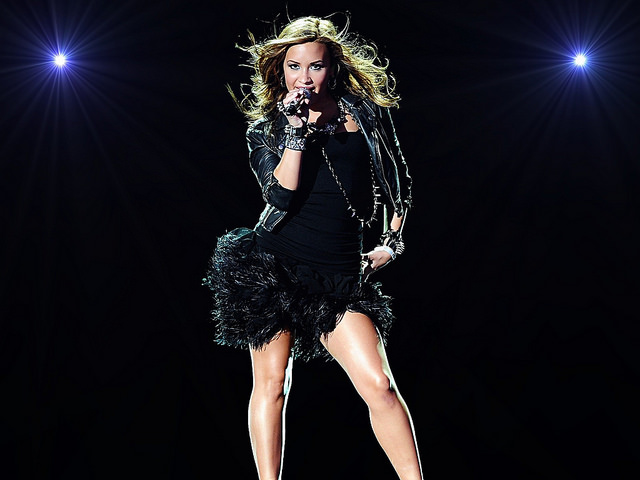 Photo by Adrielly Ruama
9. Demi Lovato
After first appearing on Barney and Friends, Demi Lovato began a successful acting career with her role on Camp Rock and Prison Break. As a celebrity of Mexican ancestry, the star quickly grew a strong fan base for her quirky personality and stunning dark looks. She added more to her resume by recording music with The Jonas Brothers and appearing as a judge on The X Factor. Although the bombshell has been in the news for her personal struggles, she continues to remain vocal and raise awareness about eating disorders and bipolar disorder, both of which she has suffered from.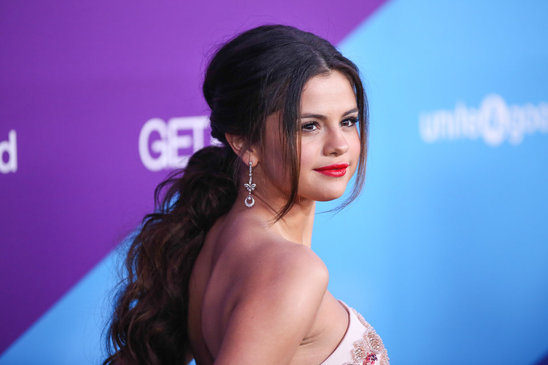 Photo by newsvillas
10. Selena Gomez
As a young celebrity who quickly rose to fame on the Disney channel, Selena Gomez is a Latina star who is known for both her acting and music career. As the leading actress on Wizards of Waverly Place and High School Musical 2, the bubbly personality and good looks of Gomez has allowed her to gain a strong following. Today, she's a UNICEF spokeswoman and continues to make pop music.