10 Hottest Women Who Appeared in Mad Men
The hit historical TV drama Mad Men shows off the curves of the sexy Sixties. This era demanded physical perfection from women. And lingerie mattered a lot. Whether dressed for the boudoir, office or play, the hottest women of Mad Men reveal a time of body obsession. Looking good wasn't just for special occasions.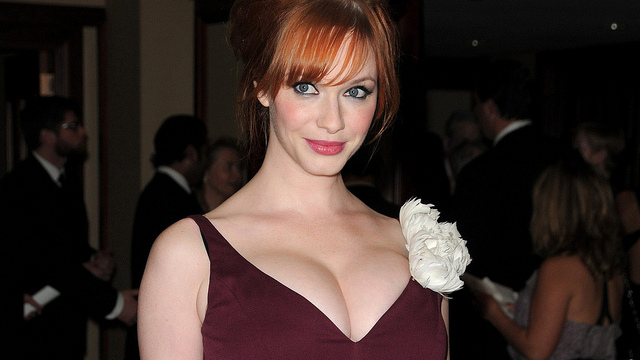 1. Christina Hendricks (Joan)
Christina Hendricks in the role of Joan is the reigning Goddess of the show. Famous for her hourglass figure, she epitomizes early 60s female beauty standards. Reportedly measuring a stunning 38-28-37, she's always the woman in charge. Her long list of TV credits include appearances on Buffy the Vampire Slayer, Firefly, ER, Cold Case, Without a Trace and Life. In 2012 she won the Critics' Choice TV Award for best supporting actress in Mad Men. Twice nominated the last two years for a Primetime Emmy Award, she continues to be the queen bee in the man's world of advertising executives.