The hit historical TV drama Mad Men shows off the curves of the sexy Sixties. This era demanded physical perfection from women. And lingerie mattered a lot. Whether dressed for the boudoir, office or play, the hottest women of Mad Men reveal a time of body obsession. Looking good wasn't just for special occasions.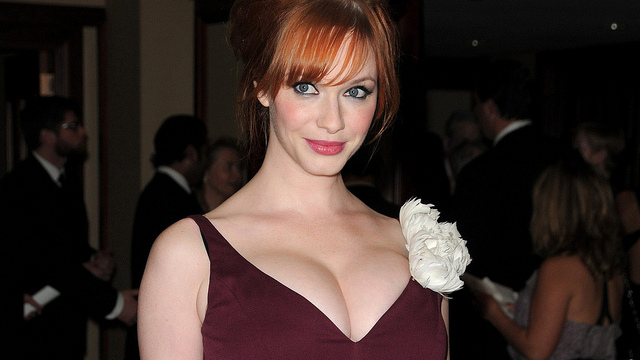 Photo by Team Ichiban
1. Christina Hendricks (Joan)
Christina Hendricks in the role of Joan is the reigning Goddess of the show. Famous for her hourglass figure, she epitomizes early 60s female beauty standards. Reportedly measuring a stunning 38-28-37, she's always the woman in charge. Her long list of TV credits include appearances on Buffy the Vampire Slayer, Firefly, ER, Cold Case, Without a Trace and Life. In 2012 she won the Critics' Choice TV Award for best supporting actress in Mad Men. Twice nominated the last two years for a Primetime Emmy Award, she continues to be the queen bee in the man's world of advertising executives.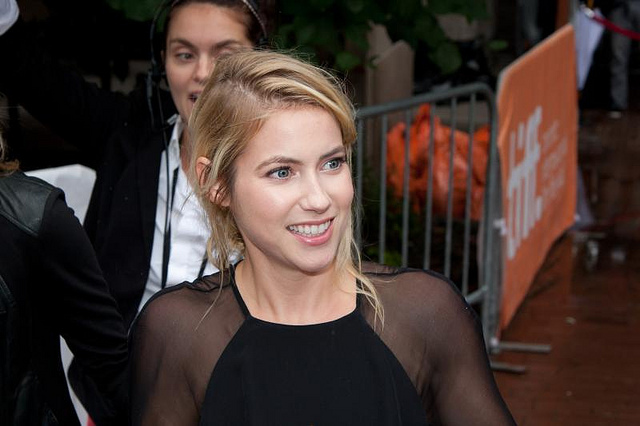 Photo by Somewhere In Toronto
2. Laura Ramsey (Joy)
Appearing in the Season 2 episode The Jet Set, Ramsey portrayed the seductive Joy. She's the daughter of a Count who goes by the name Willy. Don caught her eye during his Southern California business trip. Luscious as a mermaid in the swimming pool at Palm Springs, Joy entices Don toward the mysterious pleasures of the idle rich. At ease with carnal pleasures, she lives above the normal rules of society. She promises Don that her noble daddy will take care of him if he travels with her. Despite her uninhibited nature and youthful glow, Don declines.

Photo by kurtissextrememan
3. Maggie Siff (Rachel Menken)
As the heiress of the successful Menken's department store in New York, Rachel captivates Don in Season 2. Intrigued by her business acumen, Don soon promotes her from client to paramour. Siff's long list of acting credits includes Third Watch, Law & Order, Nip Tuck, and most notably Sons of Anarchy. Talent and hard work have earned Siff a nomination for Outstanding Leading Actress in the Goodman Theater production of Dollhouse. In Ghosts, produced by the Philadelphia Interact Theater, she won the Barrymore Award for Best Supporting Actress.

Photo by Flickr
4. Megan Stier and Alexis Stier (Eleanor and Mirabelle Ames)
This matched set of hotties equals twice the excitement. They're the barely-legal twins in the Season 1 episode The Long Weekend who get the job for the Cartright double-sided aluminum ad. Roger Sterling takes an immediate shine to them and soon has them whisked into private chambers to celebrate. Don pairs off with Eleanor while Roger entertains himself with her sister Mirabelle. Her youthful energy overwhelms Roger who must go to the hospital from a heart attack. The Stier sisters have also appeared on Nip Tuck and in the Adam Saddler film Jack and Jill.

Photo by Jolly Hollywood
5. Alison Brie (Trudy Campbell)
Her housewife look has been evolving into a groovy Sixties babe on the show. Sweet, fun-loving Trudy deserves better than sour Pete Campbell, but at least she squeezes him for all he's worth. With a BFA in acting from the California Institute of the Arts, this Southern California native acts in stage, TV, and film roles. Brie's credits include an Indy Award earned for her role as Ophelia in Hamlet, produced by the Rubicon. In an AMC interview about the Sixties costumes she has to wear in Mad Men she said, "It amazes me how much time it took to get ready to go out. All the clothing: girdles, slips, stockings. You couldn't just pop on the nylons and throw on a dress."

Photo by Freddy MORIS
6. Naturi Naughton (Toni Charles)
On Mad Men, she played Toni Charles, a Playboy Bunny who took British-born Lane Pryce all the way to the brown sugar plantation. When not entertaining fictional financial officers, she's a rapper and songwriter. This one-time member of the R&B group 3LW also had roles in the Playboy Club and Fame. Her portrayal of Lil Kim in the film Notorious is perhaps her most well-known part to date. Holding a political science degree from Seton Hall University, she currently acts in the Starz drama Power, created by 50 Cent.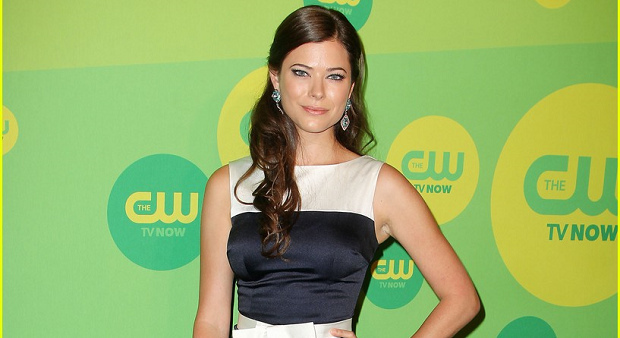 Photo by FanAboutTown
7. Peyton List (Jane Sterling)
As the secretary turned trophy wife of Roger Sterling, Jane demands attention like Cleopatra. High fashion costumes define her character that digs for gold with two shovels. The actress, however, works for her success in real life. Her first big break came with a role on the CBS soap opera As the World Turns. In addition to Mad Men, she acted in The Tomorrow People on the CW and the NBC series FlashForward. Meeting Evil and the Greatest Game Ever Played are among her film credits. In an AMC interview she jokingly acknowledged that she loves wearing a girdle.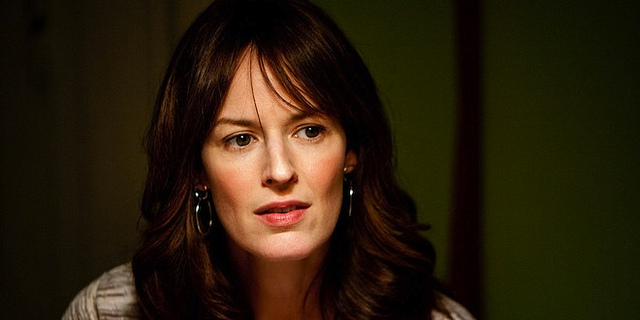 Photo by Terrorama.com.br
8. Rosemarie DeWitt (Midge Daniels)
In the first season she plays Midge, Don's mistress. Entertaining a suit in her Greenwich Village apartment amuses her. But when he's ready to fly her off to Paris, she backs out. Now that she's done being the other woman on TV, she's married to actor Ron Livingston of Office Space fame. She's been a busy actress appearing in numerous films and TV shows including Sex and the City, Nobody Walks, Your Sister's Sister and Rachel Getting Married.

Photo by canburak
9. January Jones (Betty Draper)
Don really is a Madman for neglecting his golden Betty. He should polish such a trophy as often as possible. Instead she's left in the suburbs to supposedly enjoy her privileged station. January Jones is the most dazzling of all in Season 3, Episode 8 Souvenir when Don actually takes her on a business trip to Rome. Her lovely ability to speak Italian highlights how tragically she is wasted in her suburban prison. Thankfully real life is kinder to Jones, who proves that her native South Dakota has much to offer the world. At a size 4 dress size, she's surely the envy of even skinny girls.

Photo by myETVmedia
10. Jessica Paré (Megan Draper)
Last but not least is Jessica Paré who in the role of Megan became the future ex-Mrs. Don Draper. The amazingly talented Paré hopes to be in a Hollywood blockbuster someday. She's the ex-wife of writer and producer Joe Smith. Originally from Montreal, Quebec, she had her first TV role during her senior year of high school. Her small part was in Bonanno: A Godfather's Story. The experience hooked her on acting and she pursued the career immediately. This year she looked awesome on the red carpet at the 2014 Met Gala.