Many famous people do not have a strong enough business acumen to avoid filing for bankruptcy in the future, but some celebrities can actually teach us a lot about succeeding in the business world.

Photo by NRK P3
1. Jay-Z
Jay-Z, who is also known as Shawn Carter, has spent more than 20 years honing his personal business empire. Although most performers would be content with a successful music career, Jay-Z has branched out into several entrepreneurial ventures.
Business Ownership
What is the secret to Jay-Z's estimated personal net worth of $520 million? His music sales play an important role, but they are secondary to smart business decisions. The hip-hop artist has been instrumental in launching multiple companies, including Roc Nation and Rocawear.
Other Impressive Moves
Jay-Z was smart enough to sell Rocawear in 2007 for an astounding $204 million. Additionally, he forged an alliance in 2008 with Live Nation that was worth $150 million. With business moves like these, Jay-Z is certain to remain financially stable for the rest of his life.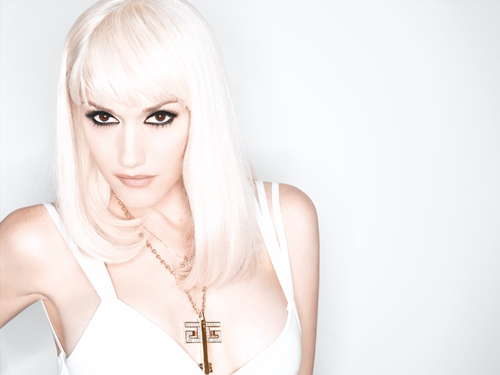 Photo by ceci_phuong
2. Gwen Stefani
Gwen Stefani was launched to stardom as the lead singer of No Doubt. However, the singer was not content to rely solely on her musical talent to ensure her future financial stability.
Fashion Designer
Stefani has become well-known for her fashion company L.A.M.B., and her designs generate approximately $100 million per year. Many celebrities who lend their name to a fashion company have little to nothing to do with the products that are released. Perhaps the secret to L.A.M.B.'s success is the fact that Stefani has been extremely hands-on since the beginning.
Expansions
After it became clear that the Stefani inspired clothing was a big hit, L.A.M.B. began branching out. At the current time, it is possible to get a wide variety of items from Stefani's company. Some of the most popular products include high-end fragrances and jewelry.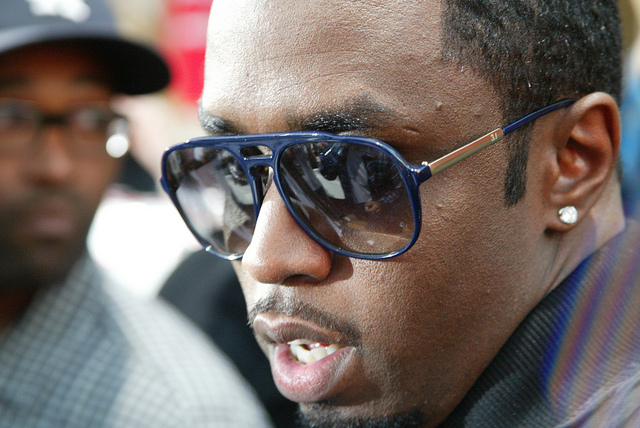 Photo by IndyCar Series
3. Sean "Diddy" Combs
According to Forbes, Sean "Diddy" Combs is the wealthiest hip-hop artist in the world. Music might have once been Diddy's prime focal point, but he has long since launched multiple successful business ventures.
Humble Beginnings
Diddy's first experience with the business world was handling two paper routes. In college, he was able to become an intern with Uptown Records. Eventually, Diddy achieved an executive level position. Rather than remain content with this level of success, Diddy made the decision to create his own record label in 1993.
Continued Success
One of Diddy's most recent success stories is a joint venture that gives him partial ownership of two alcoholic beverage companies: Ciroc and DeLeón. Diddy will be able to add an annual eight figure salary from these acquisitions to his current net worth of $700 million.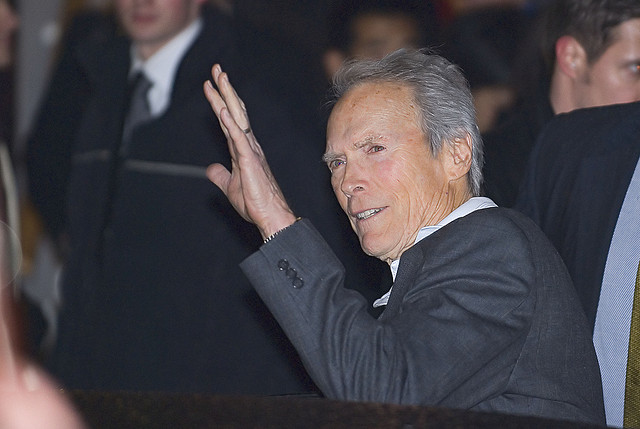 Photo by Siebbi
4. Clint Eastwood
Clint Eastwood is best known as an actor and director, but he has also been making smart business deals since the 1980s. Between his entrepreneurial moves and Academy Award winning career, Eastwood has amassed a personal net worth of $375 million.
Political Aspirations
Before Eastwood turned to business ownership, he became the mayor of Carmel, California, in 1986. Although he decided not to stay in politics after his first term, this exposure helped launch Eastwood's business career.
Ownership Opportunities
Eastwood's time in Carmel led him to buy an old dairy farm. Instead of letting it remain in outdated condition, Eastwood renovated the farm into an upscale hotel. Eastwood's other businesses are related to his personal interests. The actor owns a production company and two golf courses.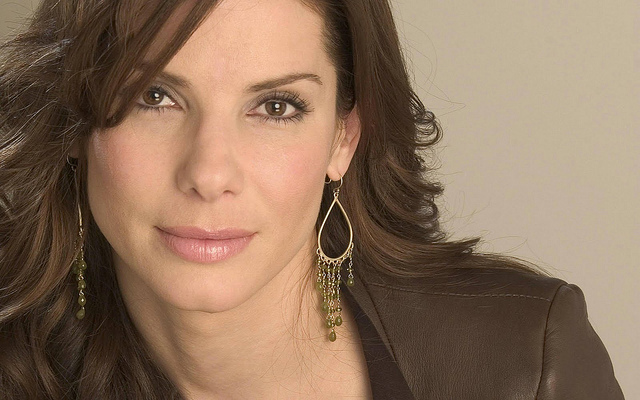 Photo by andreea2015
5. Sandra Bullock
Once referred to as America's Sweetheart by the media, Sandra Bullock is now an Academy Award winning actress and business owner. Bullock's net worth is currently estimated at $200 million, and this number is likely to continue growing due to her investments.
The Minimalist Approach
Many celebrity entrepreneurs put their money into big business ventures, but Bullock has played it safer by taking a smaller approach. This decision might keep Bullock from hugely inflating her net worth, but it should also keep money coming in at a steady pace for many years to come.
Boosting the Austin Economy
Bullock has focused her business energy on Austin, Texas. Residents and visitors can enjoy the food that is offered by her two eateries: Bess Bistro and Walton's Fancy and Staple.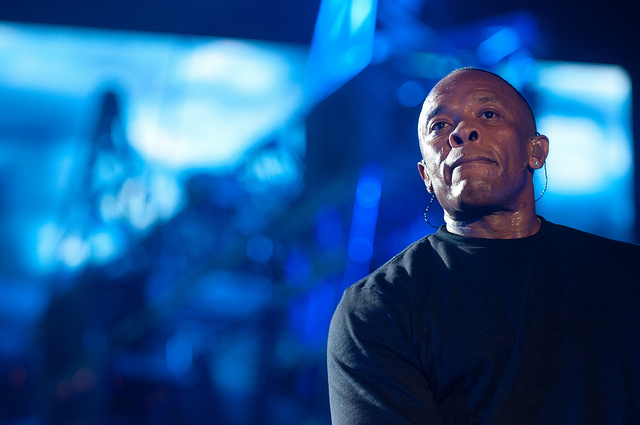 Photo by joshc
6. Andre "Dr. Dre" Young
Hip-hop artists seem to be drawn to the world of business, and Dr. Dre is no exception. Although Dr. Dre does not have as many investments as Diddy and Jay-Z, he has still greatly expanded his personal wealth with a few good decisions.
Headphones
Sometimes the best way to make a lot of money is by taking an existing product and improving it. Dr. Dre proved that this is the case by launching the extremely successful Beats by Dre headphones in 2008. Beats Electronics produces this product line, and it is part of the Apple Family.
Financial Success
Dr. Dre controls an astounding 65 percent of the popular headphone line that bears his name. As a result, he is worth an estimated $550 million. Beats by Dre is expected to be valued at $2 billion in the near future, and this will push the hip-hop star's personal fortune even higher.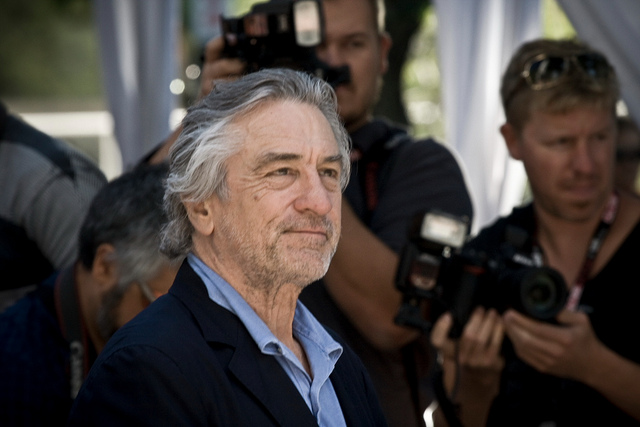 Photo by Josh Jensen
7. Robert De Niro
Robert De Niro is another famous actor who is intrigued by the restaurant industry. However, he decided to take a vastly different approach than Sandra Bullock's. The payoff for De Niro's method is an estimated net worth of $185 million and a huge annual profit.
A Chain of Sushi Restaurants
Having one successful restaurant can provide a good return on an entrepreneur's investment. However, operating a popular chain of restaurants is by far the superior result of an innovative vision. De Niro launched Nobu in 1993 with celebrity chef Nobu Matsuhisa. This one sushi restaurant expanded into a chain of 24 locations within two decades.
Success Strikes Twice
De Niro proved that Nobu was not an anomaly when he became part owner of a cafe named Ago in Los Angeles. This chain now has locations in four different cities.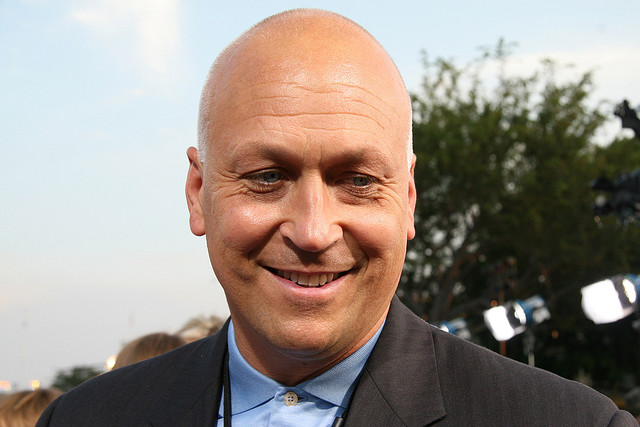 Photo by annecentral
8. Cal Ripken Jr.
When the Iron Man retired from professional baseball, he had made 2,632 consecutive appearances. Therefore, it would not have been surprising if Cal Ripken Jr had decided to simply relax throughout his retirement. Ripken's work ethic apparently drove him to keep moving, and he is now rated as a successful entrepreneur by Forbes.
Do What You Know
Many individuals who have built strong careers have encouraged others to do what they know. Ripken definitely followed this advice by launching Ripken Baseball. The former shortstop oversees youth baseball academies and two minor league teams. He also manages a charitable organization named after his father: The Cal Ripken, Sr. Foundation.
Snack Food
Sticking with baseball would be enough to keep Ripken in good financial standing, but he has branched out anyway. Ever since 2010, Ripken has been partnered with Florio Sports LLC. The company produces a snack food called Ripken Power Jerky.

Photo by wallbervation
9. Leonardo DiCaprio
Actor, environmentalist and entrepreneur Leonardo DiCaprio has amassed a fortune of approximately $220 million. Instead of sitting back and enjoying his wealth, DiCaprio continuously takes business and acting risks.
Startup Investments
Launching your own business requires a lot of time and a worthwhile new product or service. DiCaprio's commitment to the environment and his acting career leaves him with limited time to spare, so he helps other innovators get their ideas off the ground. Social media photo sharing platform Mobli was the first company to benefit from one of DiCaprio's financial investments.
Production Company
DiCaprio is the owner of film production company Appian Way Productions. The company's most successful project to date was "The Wolf of Wall Street." Double dipping in this manner allows the actor to make extra revenue from his acting gigs.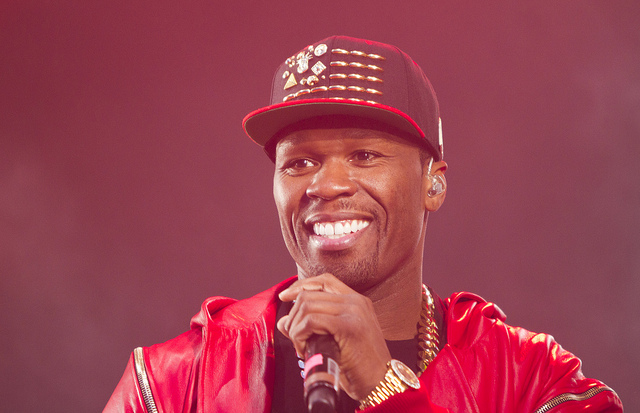 Photo by Elfworld
10. Curtis "50 Cent" Jackson
50 Cent is a well-known rapper, and his music career has helped him build a strong bank account. However, the majority of his $140 million net worth is actually due to a strong business decision.
When Selling is Better than Maintaining
50 Cent was one of the founders of Vitamin Water, but he decided to sell the popular company in 2007. This one sale is responsible for more than 60 percent of his wealth. Although 50 Cent might have eventually made more money by holding onto Vitamin Water, the sale freed him up to work on other projects.
New Business Ventures
50 Cent has most recently gotten involved in the creation of two new companies. It remains to be seen if SK Energy or SMS Audio can match the success of Vitamin Water. To date, both businesses have survived for more than three years and appear to be doing well.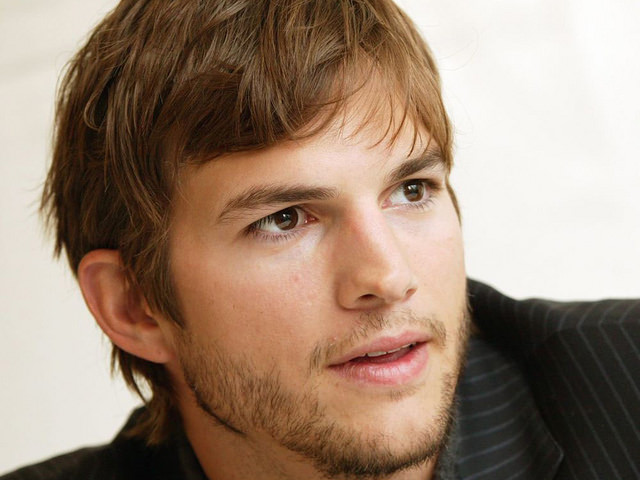 Photo by globzer
11. Ashton Kutcher
Ashton Kutcher started his acting career playing simple-minded Michael Kelso on "That '70s Show," so it is no wonder that most people are surprised by his entrepreneurial skills. However, much of Kutcher's $140 million net worth can be linked to his business moves.
Tech Investments
Kutcher's decision to take on the role of Steve Jobs for "Jobs" was perhaps at least partially based on his love of technology. Kutcher has already invested approximately $100 million in technology based startups. Most of Kutcher's recent investments have been funneled through his A-Grade Investments venture capital firm.
Successful Choices
Skype was popular in 2009 when Kutcher invested in it, but he tripled his money only two years later due to Microsoft acquiring the company. Kutcher has also made wise investment moves involving Foursquare, Spotify, Airbnb and YPlan.

Photo by minorqback
12. Lady Gaga
Lady Gaga might be best known for her outlandish performances, but the singer is also heavily involved in the business world. Even though some of her record sales have slipped, Lady Gaga has more than doubled her net worth since 2011.
Tip for Success: Diversify
Many people invest in only one type of business. This can feel more comfortable, but it is not necessarily the best way to make a lot of money. Lady Gaga's career as an entrepreneur has seen her take many bold risks. She invests in a wildly diverse list of companies, and this has helped her build a fortune estimated at $230 million.
The Hit Lit
Some of Lady Gaga's best investments and business deals include signing a deal with MAC Cosmetics and launching her own perfume. She has also invested in a Manhattan restaurant and a comic book series.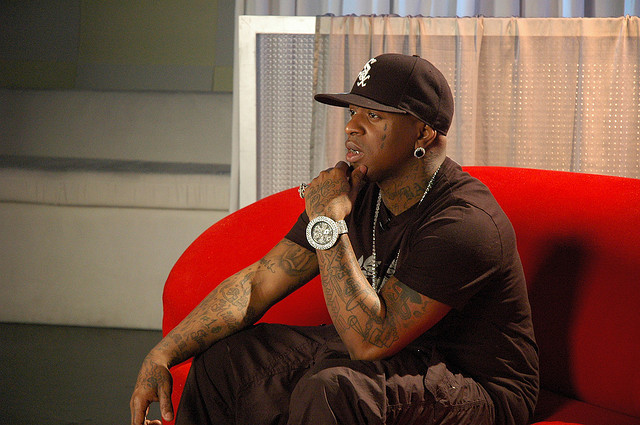 Photo by mun2tv
13. Bryan "Birdman" Williams
Birdman has a strong hip-hop career, but he has also been involved in everything from oil investments to manufacturing vodka. This approach has given Birdman an impressive personal fortune worth $160 million.
Launching a Music Label
Birdman's most successful business venture to date was launching his own music label named Cash Money Records. This label has made it easier for Birdman to release his own records, but it has also been a great way to support other artists. Cash Money Records has signed a diverse list of musicians, including Drake and Paris Hilton.
Clothing and Alcohol
Instead of sticking solely with music, Birdman has branched out with GT Vodka and a clothing line from YMCMB. The rapper also had a short-lived oil investment career.

Photo by rectingo
14. Justin Timberlake
Singer and actor Justin Timberlake has a personal net worth of $175 million. According to Forbes, $57 million of this total comes from business investments.
Life Imitates Art
Timberlake portrayed tech startup entrepreneur Sean Parker in the "Social Network," and he now invests in startups in real life. To date, Timberlake has put money into Stipple and Miso Media. Google Ventures joined Timberlake in supporting Miso Media, and Stipple has been operational since 2010.
Clothing and Food
Like so many other celebrities before him, Timberlake has turned his attention to clothing and restaurants. His clothing line is carried exclusively by Bloomingdale's. Timberlake is also the co-owner of Southern Hospitality BBQ. Additionally, the singer owns Tennman Records.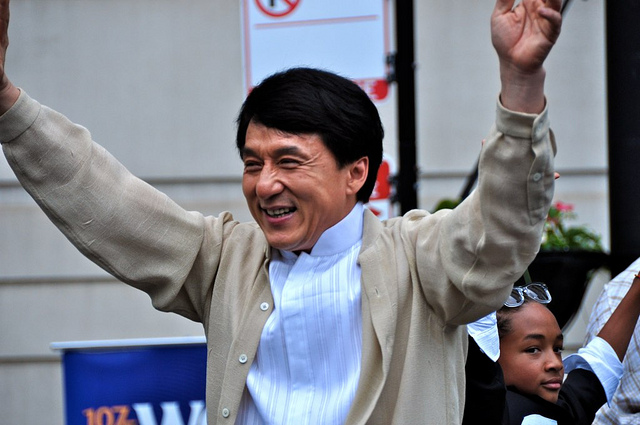 Photo by francesco.chillari
15. Jackie Chan
Moviegoers are most familiar with Jackie Chan due to the "Rush Hour" series, but he has worn many hats such as martial artist, director and singer. Part of Chan's $130 million net worth can also be linked to smart investments.
Movie Industry Investments
If you buy a movie ticket in China, the odds are high that you will support Chan's investments by going to one of the many Jackie Chan Theater International locations. Chan also has his own distribution and film company.
Diverse Ventures
Chan is wise enough not to sink all of his money into the entertainment industry. In fact, he has been linked to a clothing line, supermarkets, signature gyms and a long list of restaurants. Chan is also a philanthropist, and he donates part of the proceeds from each of his investments to the Jackie Chan Charitable Foundation.