Whether they were especially expensive or especially messy, these 15 celebrity divorces are undoubtedly the most scandalous of all time.

Photo by the Waxbitch®
1. Prince Charles and Princess Diana
What began as a real-life fairy tale ended in one of the bitterest divorces of all time. More than 1 billion people watched as Prince Charles, heir to the British throne, married Lady Diana Spencer in 1981. Early on in the marriage, Diana reportedly suspected Charles was being unfaithful to her with Camilla Parker-Bowles. Diana wasn't so innocent herself; she'd carried on an affair with James Hewitt. Despite their unforgettable wedding and two sons, the couple announced their separation in 1992. Charles admitted to the affair with Camilla, who he later married, in 1994. The divorce was final in 1996, but Diana wouldn't go on long as a divorcee; she died in a fiery car crash in Paris in 1997.

Photo by gem_106
2. Paul McCartney and Heather Mills
After his first wife — and, by most accounts, the love of his life — passed away, Paul McCartney surprised the world by rather quickly getting involved with Heather Mills, who he met at a charity function. The two married in 2002 and began a marriage that is often described as tumultuous at best. They described their 2006 separation as "amicable," but the divorce ended up being one of the ugliest of all time. Mills reportedly wanted $250 million; McCartney offered $32 million. In the end, she wound up with around $50 million. In the years since, Mills says she was suicidal during the ordeal, whose nastiest point was probably when she chucked a glass of water just over McCartney's lawyer's head.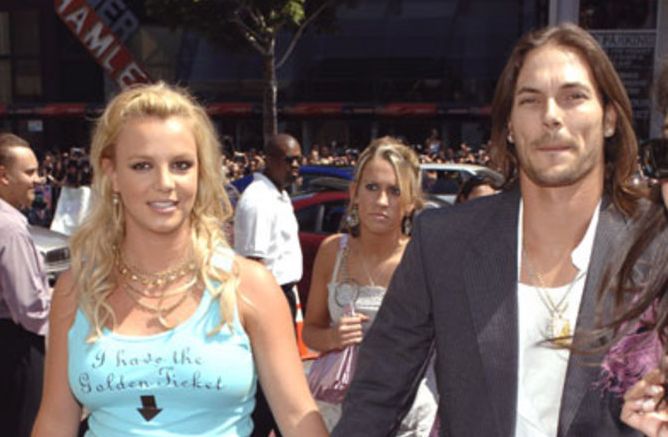 Photo by btiniellein
3. Britney Spears and Kevin Federline
The early 2000s were hard on Britney Spears. The pop star famously married a childhood friend in Las Vegas in 2004, only to have it annulled 55 hours later. Shortly thereafter, the singer took up with Kevin Federline, a former dancer. After only three months of dating, the duo got engaged. She reportedly bought the engagement ring herself. The marriage was rocky from the start, but the couple had two kids. The divorce dragged on for some time before being finalized in 2007. Immediately after, Spears famously had a mental breakdown which included shaving her head. Following a long custody battle, Federline was ultimately awarded sole custody of the two boys in July 2008. Both have moved on since, but there's little doubt that the divorce did a real number on Spears.

Photo by Flickr
4. Donald and Ivana Trump
No list of '80s power couples would be complete without including Donald and Ivana Trump, who married in 1977 and proceeded to become business partners and doting parents. Everything seemed hunky-dory until late 1990, when rumors began swirling that Donald had started an affair with a model named Marla Maples. Ivana famously confronted Maples in Aspen near the end of the year, but it was to no avail. The filed for divorce in 1991, and the matter was settled in 1992. Not surprisingly, Donald had an ironclad prenup in place. Ivana wasn't left high and dry, however, but the divorce settlement remains sealed to this day. She reportedly received more than $20 million, several estates and a lot of jewelry, and she was awarded alimony as well. For a while there, though, this divorce dominated the world of celebrity gossip.

Photo by Flickr
5. James Cameron and Linda Hamilton
Neither James Cameron nor Linda Hamilton have been lucky in love. At the time he met Hamilton, who starred in his Terminator films, Cameron already had three ex-wives. Hamilton had been married once before; her ex, Bruce Abbott, left her when she was pregnant with their child. Hamilton moved in with the director in 1991, but they didn't get hitched until 1997. That was when his most famous and successful movie, Titanic, was released. The director had a fling with Suzy Amis, an actress from the film. He ultimately left Hamilton for Amis, but Hamilton has since said that the movie Titanic was his actual mistress. The couple divorced in 1999, and she ended up receiving a cool $50 million.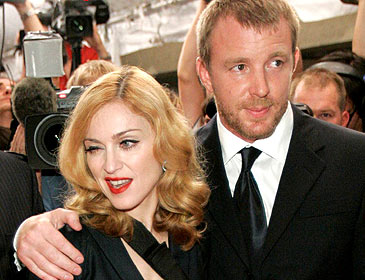 Photo by photo240779
6. Madonna and Guy Ritchie
The circumstances surrounding the divorce of Guy Ritchie and Madonna are largely shrouded in mystery, as the couple tried to maintain as much privacy as possible during that time. When they married at a castle in Scotland in 2000, it seemed like they were a match made in heaven. After having one son, Rocco, and adopting another, David, the couple reportedly starting leading basically separate lives. He largely blamed her adherence to Kabbalah while she once said that the romance simply died. By the time they divorced in 2008, they had reportedly been sleeping in separate bedrooms and even living on separate continents for some time. Although the terms of their divorce have remained largely confidential, it has been reported that Ritchie received $76 million to $92 million.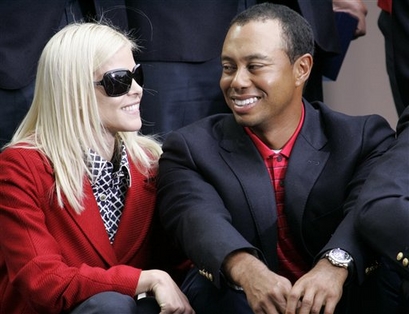 Photo by vnnb2
7. Tiger Woods and Elin Nordegren
The way most of the world saw it, Tiger Woods and Elin Nordegren had one of the seemingly best marriages ever. He proposed to the professional nanny in 2003, and the pair were married in Barbados in 2004. Things really unraveled in late 2009, however, when Woods famously crashed his car one evening. The crash spiraled into a series of events that ultimately exposed numerous affairs by the world-famous golfer. Despite taking an "indefinite break" from golf to focus on his marriage, Woods and Nordegren's divorce was finalized in August 2010. Woods had a very strong prenup, but there was one little problem — it had a cheating clause. As a result, the former nanny pocketed upwards of $100 million as a part of the divorce settlement.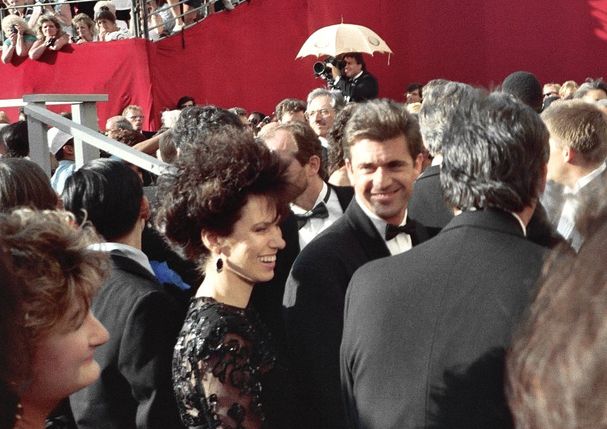 Photo by Alan Light
8. Mel and Robyn Gibson
Few celebrity couples have enjoyed the kind of long, seemingly happy marriage — and extremely bitter, expensive divorce — as that of Mel and Robyn Gibson. The pair met in the late 1970s in Australia and were married in 1980. They went on to have seven kids. Things seemed fine and normal, and then Mel was busted for drunk driving in Malibu in September 2006. Reportedly, that's when things really fell apart. In April 2009, Robyn filed for divorce, and it was finalized in December 2011. Robyn received a divorce settlement of more than $425 million. Not only that, but she will split the residuals from all projects Mel worked on during their marriage for the rest of her life. Most would agree that Mel's life became a lot messier and more complicated in the years since his divorce, but Robyn has remained mum on the matter.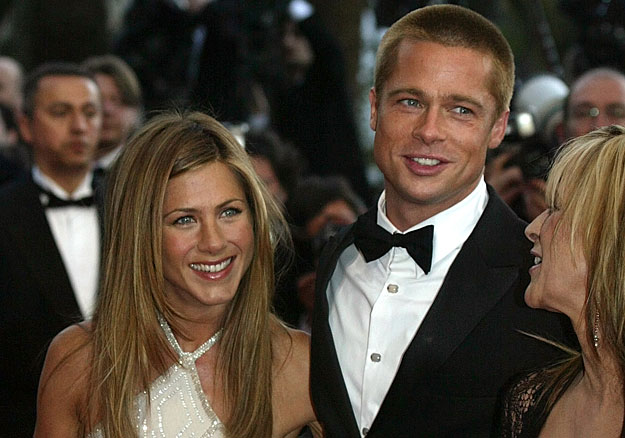 Photo by Dorado 70
9. Brad Pitt and Jennifer Aniston
After being set up on a blind date by their agents in 1998, Brad Pitt and Jennifer Aniston became one of the most beloved couples in Hollywood. Their $1 million Malibu wedding in July 2000 was the stuff of fairy tales, and everyone was sure they'd be in it for the long haul. However, rumors began swirling about trouble in paradise in 2005. They announced their separation in March of that year. At the time, Pitt was filming Mr. and Mrs. Smith with Angelina Jolie. Although they deny infidelity to this day, Pitt has since admitted that he fell in love with Jolie while they were costars. His divorce with Aniston was finalized in October 2005. Around that time, Pitt and Jolie were photographed canoodling together on a beach in Kenya. Incredibly, Jolie announced she was having Pitt's baby in January 2006. Was Pitt unfaithful? We may never know.

Photo by michelarouca
10. Denise Richards and Charlie Sheen
When he met Denise Richards on the set of Good Advice in 2000, the actor had already earned a reputation for being a bit of a partier and lothario. They started dating in earnest in 2001, and they tied the knot the following year. However, the marriage wasn't destined to last long. Richards filed for divorce in 2005, stating that throughout the marriage, Sheen had been abusive and unfaithful. She claimed that the actor had addictions to pornography and prostitutes as well. As the divorce worked its way through the courts, nasty voicemails by Sheen were made public. The divorce wasn't final until 2006, and the couple were famously estranged for a long time thereafter. Incredibly, though, they became friends again, and Richards even temporarily took care of Sheen's twins from a subsequent marriage.

Photo by Flickr
11. Kim Basinger and Alec Baldwin
Another 1990s power couple, Basinger and Baldwin were a true force to be reckoned with during their marriage. They met in 1990 and got married three years later. By the time 2000 rolled around, however, things weren't going so well. That is when the couple separated. During the separation, Basinger stated that Baldwin had been physically and emotionally abusive. The divorce was final in 2002, but that wasn't the end of the drama. The ensuing custody battle over their daughter played out for a very long time. At one point, Baldwin temporarily lost visitation rights due to Basinger's allegations. Later, he infamously left their daughter a very nasty voicemail, which was made public and certainly didn't paint him in a very sympathetic light.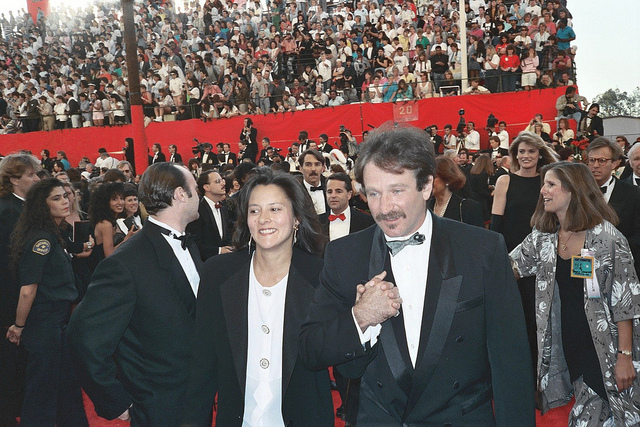 Photo by Alan Light
12. Robin Williams and Marsha Garces
Williams and Garces didn't meet in a traditional way. She was actually nanny to the famous actor's kids when they met in 1989. That certainly didn't seem like the strongest foundation on which to build a relationship, but they ended up being married for 19 years. Sadly, Williams, who had quit drinking decades earlier, relapsed in 2006. Despite a stint in rehab, it has been said that the actor never truly became sober for long after that. Not surprisingly, this put a huge strain on the marriage, and they couple split "amicably" in 2010. The lovable actor remarried the following year, but his personal troubles apparently continued. Unfortunately, he never got over the relapse that doomed his marriage to Garces, and he committed suicide on August 11, 2014.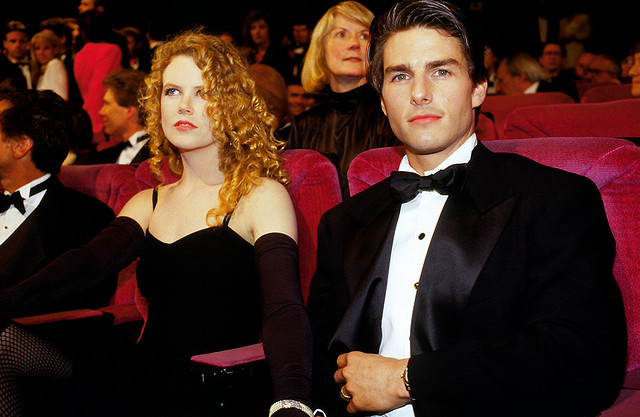 Photo by whitewater_fu
13. Nicole Kidman and Tom Cruise
Few celebrity breakups or divorces made the kind of splash that was made when mega-star Tom Cruise and his equally accomplished actress wife, Nicole Kidman, split up. The pair met on the set of Days of Thunder. Kidman was only 23 when they married in 1990 and has since said that she was simply too young for marriage. However, rumors had swirled around about the actor and his marriage for years. Kidman was allegedly blindsided when he filed for divorce just shy of their 10-year wedding anniversary, though Cruise famously told reporters who asked why he'd done it, "Ask Nicole. She knows." Because Cruise technically filed nine years, 11 months into the marriage, many speculated that he was trying to avoid California's 10-year equitable split of assets law. In any event, the divorce was finalized in August 2001, and Kidman and Cruise ultimately split everything 50-50.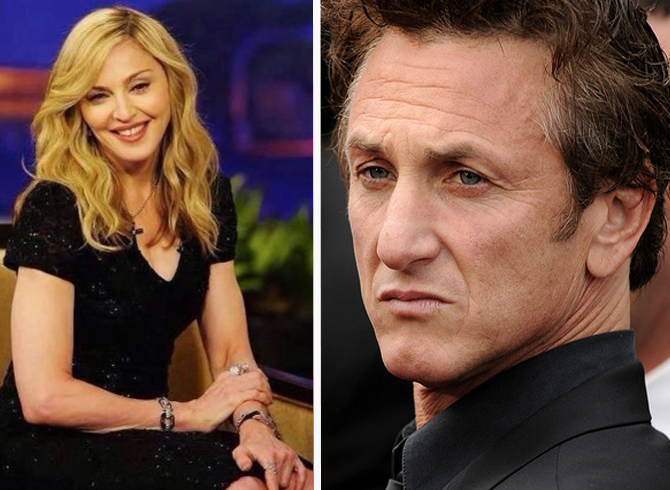 Photo by Flickr
14. Sean Penn and Madonna
Madonna holds the distinction of making the list twice. Her marriage to Sean Penn was tumultuous from the very start. They married in 1985, and it doesn't sound like things ever went smoothly for them. At their actual wedding, in fact, Penn shot up at helicopters that were trying to snap photos and videos of the festivities. As their marriage unraveled, things took an especially shocking turn. Before their divorce was final in 1989, Penn scaled the walls of her home, tied her up and abused her for nine hours. He was convicted of felonious assault for the incident, and it undoubtedly put the final nail in the coffin of their ill-fated marriage. The couple were estranged for years following their breakup, but it has been reported recently that they are on fairly good terms again.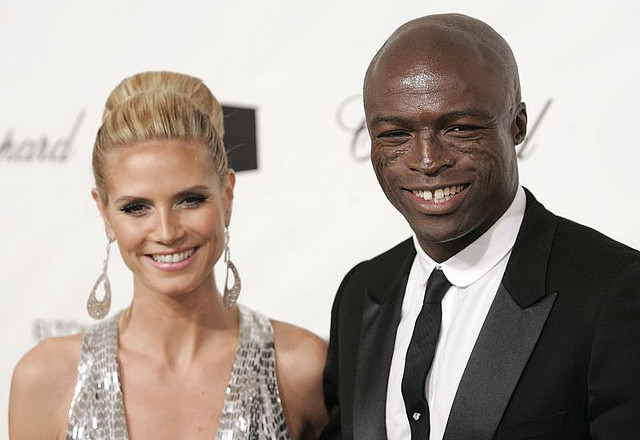 Photo by Current News Stories
15. Seal and Heidi Klum
From the outside looking in, the marriage of supermodel Heidi Klum and singer Seal seemed to be as good as it gets. The couple even renewed their vows every year because they were supposedly so happy together. Their June 2012 split shocked fans and celebrity watchers, but their breakup was just the tip of the iceberg. While their divorce was being settled, Klum claimed that Seal had anger issues. Seal, meanwhile, claimed that Klum had been carrying on with bodyguard Martin Kristen. Klum later admitted as much but claimed that she didn't start dating the bodyguard until she and Seal had separated. That was probably small comfort to Seal; she and Kristen are still together.