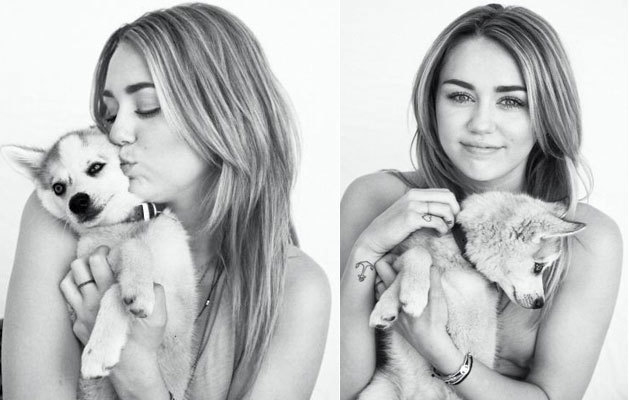 Photo by Flickr
Celebrities often have huge egos and don't like sharing the spotlight. They crave attention and usually get their way. That is, until it comes to their pets. They show off their best friend or furry feline more than they boast about their children.
Social media apps like Twitter, Instragram and Facebook allow the world to see Carrie Underwood's dog at a wedding or the first lady playing with Sunny on the White House lawn. Sometimes it's cute and funny; sometimes it's sad and tragic. Sometimes sharing a pet's life is boring and other times it is just downright annoying.
Nevertheless, here is a look at seven of the most popular celebrity pets.
1. Miley Cyrus and Floyd
The former Disney star never has shied away from the camera and has made a name for herself as one of the top pop music stars in the world. Her popularity has never been higher. Floyd, her trusty companion, though has shown a side of Miley that few fans know exists.
Floyd died in April and Miley took to Twitter to express her sadness and sorrow.
"I keep asking why would the world take me sweet boy from me? A question an infinite amount of mothers before & after me will ask after losing their precious baby," Miley tweeted, adding that despite her worldwide fame, that she relies on her own mother to this day.
Miley adopted Floyd in 2011 and now she still mourns his death a month later.
"I feel like I let my boy down. my job was to protect him & I'm not a person that takes failure lightly," she tweeted.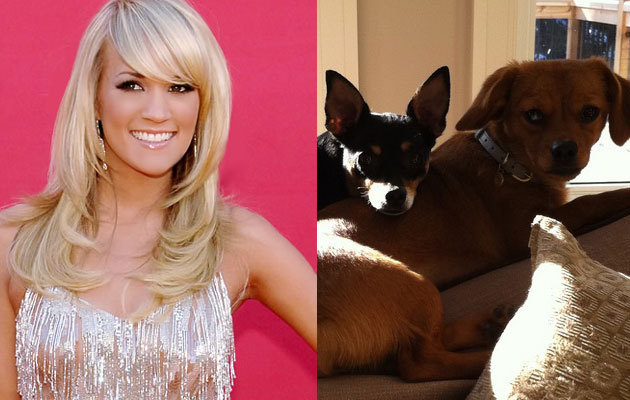 Photo by Flickr
2. Carrie Underwood and Ace and Penny
One of country music's superstars recently got married and the ring bearer was a 4 year old.
Underwood's rat terrier, Ace, wore a pink tuxedo and jumped into protective mode when Underwood and her new husband, hockey player Mike Fischer, locked in a long kiss after the I do's.
Ace does his job as well as Underwood does hers. And his only job in life: make Underwood happy, and he does that "every single second of every single day," Underwood says.
If one pooch wasn't satisfying, the country crooner also is in love with Penny. Both Penny, a dachshund mix and Ace have a Twitter account with more than 4,000 followers.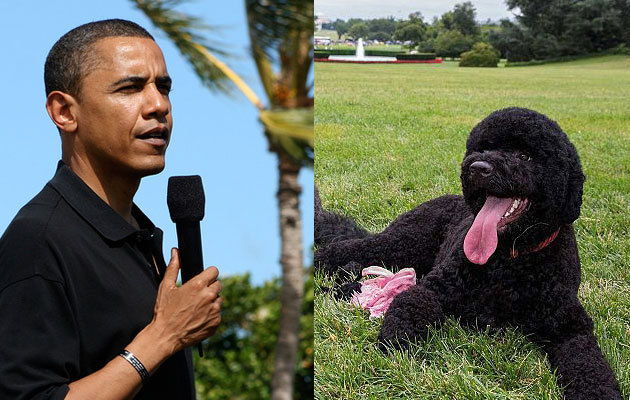 Photo by Flickr
3. President Barack Obama and Sunny
Not many pets require protection from the Secret Service, but no doubt Sunny always has a set of eyes watching her.
Born in June 2012, Sonny is a Portuguese Water Dog and has become a loyal and trusted member of the first family. She's a perfect fit for the Obamas because of allergies they suffer.
Sunny earned her name because of her personality.
The frisky Sunny is a bit of a contrast to longtime Obama pet, Bo, another Portuguese Water Dog, who is four years older. Sunny has brightened things up around the White House and never more noticeable than with Bo.
As his daughters, Malia and Sasha get older, the president can rest assured of plenty of play dates thanks to Sunny and Bo.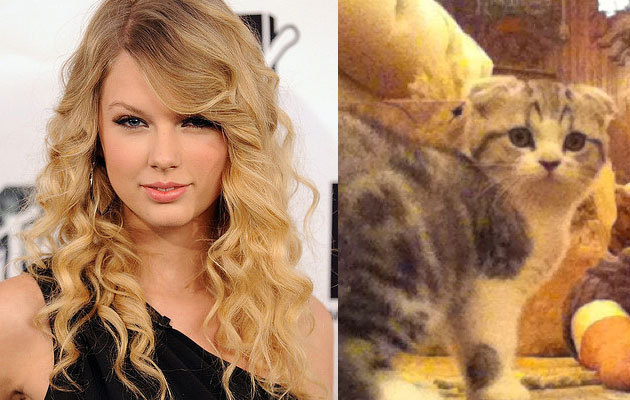 Photo by Flickr
4. Taylor Swift and Meredith
Another country superstar, Swift, often will have Meredith join her via social media.
Meredith created quite a stir earlier in May when she decided to camp out in Swift's satin MET gala gown, a custom-made beauty by Oscar de la Renta.
Meredith is nothing more than a chubby house cat, Swift tweeted, adding that the feline is not very strong. And while Swift and Meredith might have been actually feuding around the time of the MET event, Swift is quick to point out that her relationship with her cat has lasted much longer than any relationship with a man.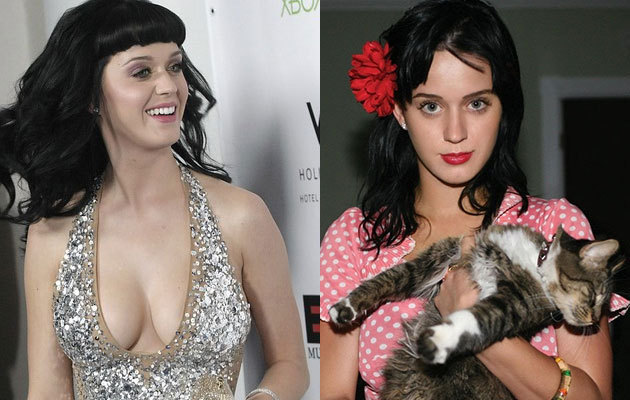 Photo by Flickr
5. Katy Perry and Kitty Purry
Megastar Katy Perry has found a perfect companion to perform and tour with in Kitty Purry, a stray who tries to steal the show from her famous owner. The two never seem far apart, and Katy wouldn't have it any other way.
Watch the "I Kissed a Girl" video closely and you'll see that Kitty makes a cameo appearance. While on the Hello Katy Tour, an inflatable Kitty Purry head was used as a prop onstage. Kitty Purry even made an appearance during the California Dreams Tour and danced with Katy.
Lucky fans who get to go back stage often are introduced to the charming stray, who Perry doesn't mind pampering.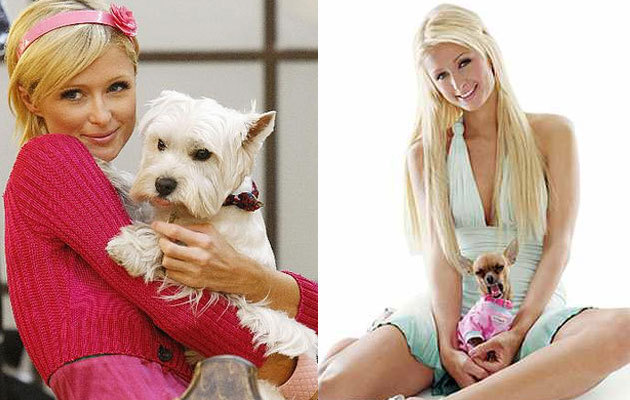 Photo by Flickr
6. Paris Hilton and her menagerie
The fashion designer, heiress and reality TV star is a modern day Noah. Her estate might be bigger than the famed ark, and it might have to be since Paris has adopted a bevy of pets, including a pig.
Picking the most famous out of the bunch is impossible. She says that would be like picking out a favorite child.
Paris pampers all of them, dressing them up in designer clothes and treating them to spa days. She has built a "mansion" for them to live in. In fact, the mansion is a replica of Hilton's mansion with electricity, lighting, heat and air conditioning. The house also has furniture, crown molding and is two stories. The dogs even have their own closets.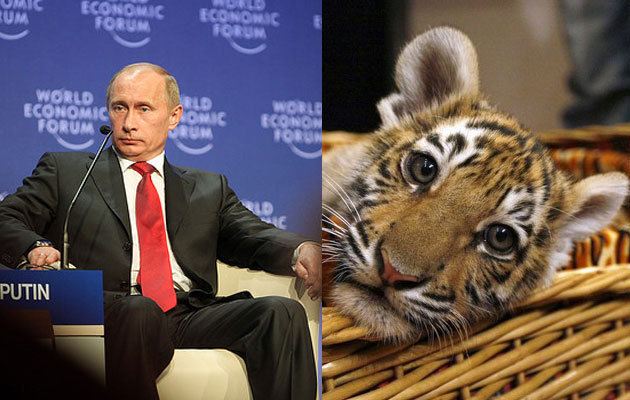 Photo by Flickr
7. Vladimir Putin and Mashenka
Not just anyone could have a rare Siberian tiger as a pet, but when you're Vladimir Putin and the president of Russia, you can do just about whatever you want. For his 56th birthday in 2008, Putin was given the 20-pound Mashenka. Since then, Mashenka has found a home in Russia and stole the heart of the one of the world's most powerful men.
Mashenka has served a couple of purposes for the Russian leader. First, of course, is the companionship. Second, she has helped soften Putin's image, showing a softer side of the hardened and determined president. Third, if any reporters get out of hand … Mashenka is not too far off, living in a zoo on the Black Sea.
Putin has no problems deciding what to give Mashenka on her birthday — it usually is a 10-pound meat cake. The two never miss a photo opportunity, either.