Photo by newspaper_guy Mike Orazzi
A prison record might be an obstacle to finding employment, but not necessarily to running for public office and even winning an election. Following is a list of former inmates who found success, or continued success, in politics.
1. Ernie Newton
Prior to his election to the Connecticut House of Delegates in 1995, Ernest E. Newton II served on the Bridgeport Democratic Town Committee and the Bridgeport City Council. In 2003 he was elected to the state Senate and seemed to be at the top of his political game. However, in 2005 Newton resigned after being indicted on nine felony counts of corruption. He served four years in federal prison and several months in a halfway house. After his release, Ernie Newton decided to run for his old seat, but was arrested again in 2012. Now he's back and although he is preparing to stand trial for fraud stemming from his most recent arrest, he still won the Democratic endorsement to run for the state delegate seat serving the 124th district, the same seat that he first won in 1995. It will be interesting to see how he does in the primary on August 12, 2014.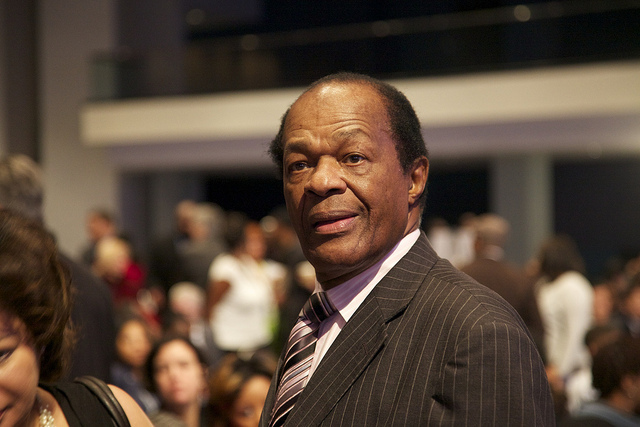 Photo by tbridge
2. Marion Barry
Marion Barry served three terms as mayor of Washington, D.C. beginning in 1979. In January of 1990, Barry was arrested after he was caught on tape smoking crack cocaine in the Vista Hotel with an FBI informant. He was charged with three felony counts of perjury, ten counts of drug possession and one count of conspiracy. His third term ended when he was found guilty of one count of possession and sentenced to six months in federal prison. After serving his time, Barry was elected to the D.C. City Council and in 1994 he was elected mayor again. Barry's second stint as mayor lasted two terms and in 2002 he returned to the D.C. City Council and continues to serve the city he loves, where many D.C. natives still refer to him as "Mayor for Life."

Photo by Flickr
3. Edwin Edwards
At 86 years old, Edwin Edwards has lived a remarkably full life and he shows no signs of slowing down. During the early part of his career, he was no stranger to scandals and ethics controversies. But in 1985 it all seemed to catch up when Edwards had to stand trial for bribery, obstruction of justice and mail fraud. He was acquitted, but his popularity suffered and he lost the 1987 governor's race. In 1991, Edwards, an long supporter of civil rights ran for governor against white supremacist, David Duke. Popular bumper stickers at the time urged voters to "Vote for the Crook. It's Important" and "Vote for the Lizard, not the Wizard." Edwards won with 61 percent of the vote. Eventually, Edwards was convicted on 17 counts of fraud, extortion, racketeering and conspiracy. He began serving a 10-year prison sentence at the age of 73. Following his 2011 release, Edwards married his prison pen pal and they have a new baby. The couple briefly starred in their own reality show and he is running for Congress again, fully expecting to win this November.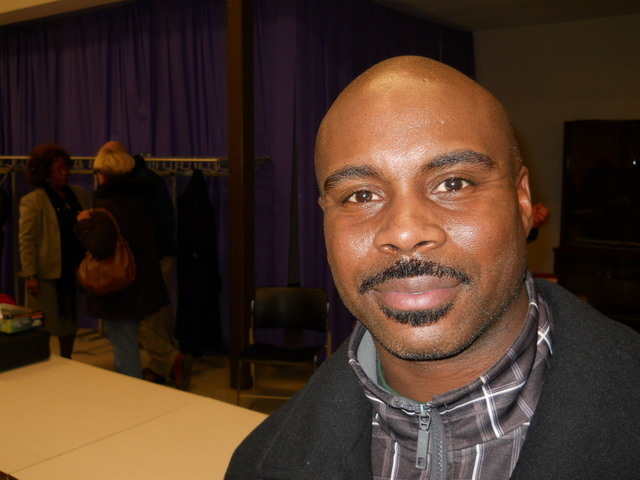 Photo by Flickr
4. Wantwaz Davis
The success of Wantwaz Davis is a true story of redemption. At age 17, Davis shot and killed the man that he believed raped his mother. He pleaded guilty to second-degree murder and served 19 years. With no prior political experience, Davis, a married father of one and building custodian, unseated an incumbent and currently serves on the Flint City Council in Michigan. Davis feels that his background has given him an understanding of the cycle of crime and poverty that plagues not only Flint, but many cities and towns across the country. He says that his priority is to help Flint residents in any way that he can. He especially wants to find ways to bring opportunity to Flint and help residents with criminal records find work.

Photo by Flickr
5. Isaac Sims Carothers
Ike Carothers has politics and corruption in his blood. His father, William Carothers, was an alderman whose tenure ended in 1983 when he was convicted of extortion and sentenced to three years in prison. Despite his family's checkered past Ike was elected alderman of the 29th Ward and serving for 11 years. But in 2009, Ike Carothers was convicted of federal corruption charges after accepting bribes from a real estate developer. Carothers agreed to help prosecutors and received a 28-month prison sentence as part of a plea deal. He returned to politics in 2013, seeking election to the Cook County Board of Commissioners. He lost, but still managed to win 22 percent of the vote.

Photo by Fox Point Photo History
6. Buddy Cianci
Vincent Albert "Buddy" Cianci, Jr. was mayor of Providence, Rhode Island from 1975 to 1984 and from 1991 to 2002. He was forced to resign in 1984 when he pleaded guilty to assault. Then, in 2002 he was forced to resign again following a conviction for racketeering, the result of an undercover FBI investigation into long suspected corruption in the Providence city government. Criminal charges were filed against nine city officials, including Mayor Cianci. He served four years at Fort Dix in New Jersey. After his release, Cianci made a name for himself as a radio and television political commentator. As of June 25, 2014 he is seeking another term as mayor of Providence.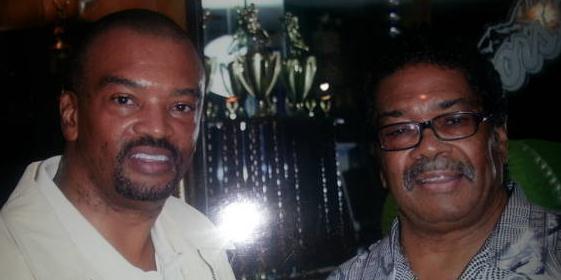 Photo by Flickr
7. Tommie Broadwater, Jr.
In 1974, Tommie Broadwater was the first African American elected to the Maryland Senate outside of Baltimore City. He served until 1983 when a jury found him guilty of five counts of food stamp fraud. Broadwater served four months of a six month sentence and after his release, he lost three attempts to win back his former senate seat. But no matter. The unstoppable Mr. Broadwater became a power broker, shaping the state's political landscape from behind the scenes. Broadwater still owns several businesses in Prince George's County, Maryland, including the Ebony Inn, a strip club in Fairmont Heights.