7 Reasons Why Sophie Turner Turns Us On
Before Game of Thrones made Winter Is Coming one of the most overused catch phrases in the world, most people had no idea who Sophie Turner was. Turner was more more precocious child star making her way through the theater world, and she might have spent her life playing the delicately beautiful ingenues of the stage if she hadn't landed the role of Sansa Stark. Sansa's the goody-two-shoes Stark girl who realizes that life isn't all about songs and knights, and we're all about Sophie's amazing star turn as the Stark most people love to hate.
What is about Sophie Turner that makes us tune in and perk up when she appears on the screen? It starts with her beauty, but it certainly doesn't end there!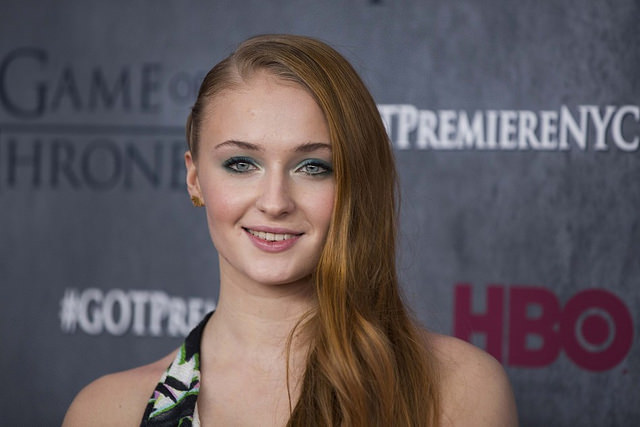 1. She's an Animal Lover
When it comes to girls who grab our hearts, you can't do better than ones who love animals. On Game of Thrones, the direwolves, symbol of House Stark, are the most charismatic mammals around, and Turner definitely noticed. The actress states that she has wanted dogs since she was a little girl, but it wasn't until lately that it was a possibility. Turner bonded closely with Zunni, the Northern Inuit dog who played Sansa's fond companion Lady, and the result was Turner ended up taking Zunni home when it was decided that from season 2 on, direwolves would be CGI only. There's something about a girl who owns a dog that could rip you to tiny pieces that's just cool!