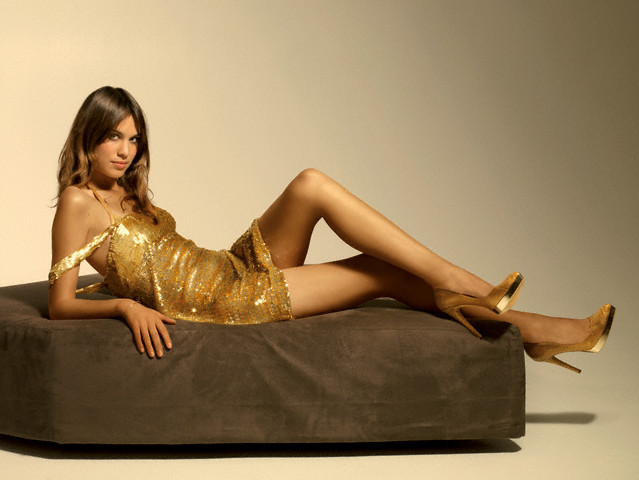 Photo by alexachung
Although we all have our different views regarding what it means to be beautiful, it seems clear that most of us don't find anorexia attractive. In addition to making people look gaunt and bony, anorexia can have profoundly adverse effects on health that eventually result in death. Despite the debilitating effect that anorexia can have on an individual, however, it seems that many of us-including the stars-struggle with this type of eating disorder. In some cases, stars become skinny enough for us to think they are anorexic even though there has been no official diagnosis. Let's take a look at seven celebs who have made us wonder whether they're thin and beautiful-or anorexic and in need of professional help.
1. Alexa Chung
Alexa Chung is a wildly successful and interesting celeb whose list of accomplishments include becoming contributing editor at British Vogue as well as the new spokesmodel for Nails, Inc. Yet while Chung is undeniably beautiful and smart, one wonders if her incredibly thin frame is evidence of anorexia. Some of her fans certainly seem to think so. A while back, Chung posted an Instagram photo in which she appeared with her mother. The dress-which revealed a pair of stunning yet very thin legs-led many critics to argue that Chung is feeding the "thinspiration" epidemic currently keeping teenage women in an obsessive mental place. Chung did a good job of defending herself, arguing that people are different sizes. Yet Chung's legs-which still appear incredibly small-are certainly cause for concern.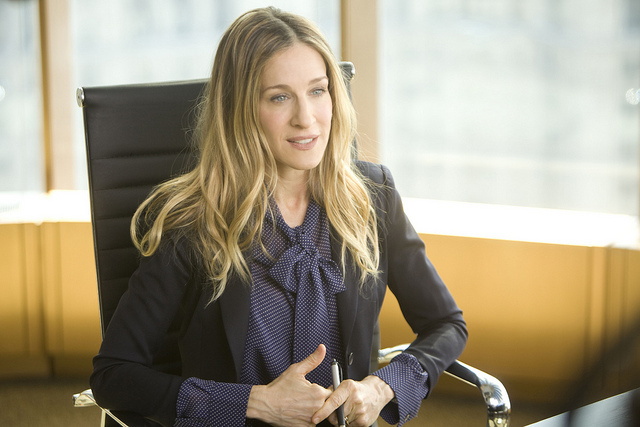 Photo by canburak
2. Sarah Jessica Parker
Sarah Jessica Parker's appeal is unlimited and interesting. In addition to starring in a provocative and polemical show-Sex in the City-Parker has an intriguing personal life. And while many of us agree that she is drop dead gorgeous, her good looks are also cause for concern. It seems that many people agree that Parker crosses the perhaps thin line between being skinny and anorexic. In fact, several photos have revealed that Parker has very thin legs which seem to indicate that the star may not be eating sufficient quantities of food. Others have argued that the star's arms are too "sinewy looking." In response, Parker has noted that her frame results from genetics.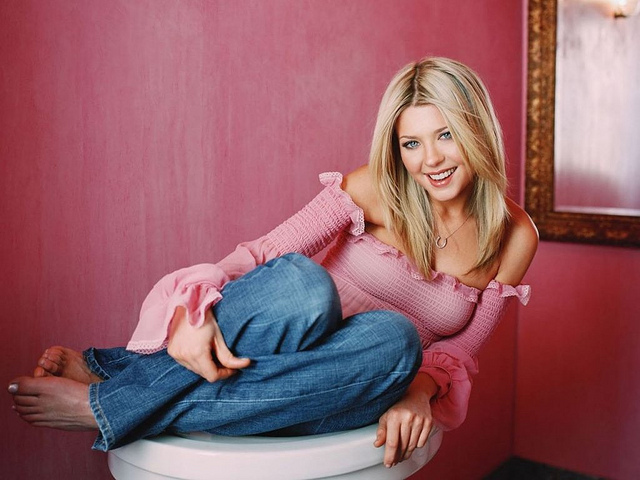 Photo by Jolly Hollywood
3. Tara Reid
Tara Reid has been caught in a plethora of photos revealing a shape that is-well, not shapely. And while it's important that we all acknowledge that women come in infinitely many shapes and sizes, it's equally important to understand that not all of those shapes and sizes are indicative of health. In fact, many of the photos in which Reid has appeared reveal a dangerously thin frame which could be indicative that the star has an eating disorder. Tara-who has been known to eat unhealthy meals and subsequently go on crash diets-is undeniably attractive. Yet the super skinny look she has been caught sporting this year may also indicate that she is anorexic. If one wants evidence beyond the skinny photo argument, consider the fact that dieting too much is a leading symptom of the disorder.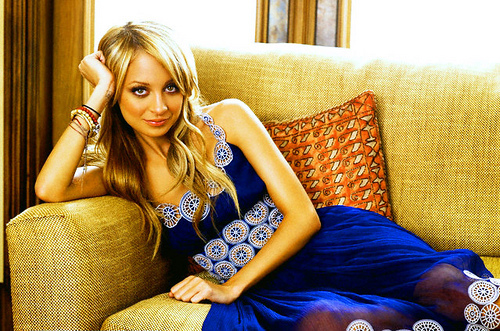 Photo by wouldnt_u _like _2_know
4. Nicole Richie
As an attractive celebrity, the public is accustomed to seeing Nicole Richie grace magazine covers and various svelte spots looking absolutely delicious. From cute clothes that hug her frame to perfectly applied cosmetics, Richie is in the habit of effectively optimizing her physical appeal. However, one might wonder whether this optimization includes sustained abstinence from food. Clearly, there's a reason that Richie has been described as "painfully thin." This past March, the star showed up to the Valentino Fashion Show in a stunning red dress. Yet her protruding collarbone was not so stunning. The star, who reportedly sought care for anorexia back in 2006, told Glamour that she feels great about her body last year. She went on to note that she's taken "huge leaps" and is proud of it. While this type of talk is positive, it does seem to indicate that an eating disorder may be ever present. The photos seem to suggest so, anyway.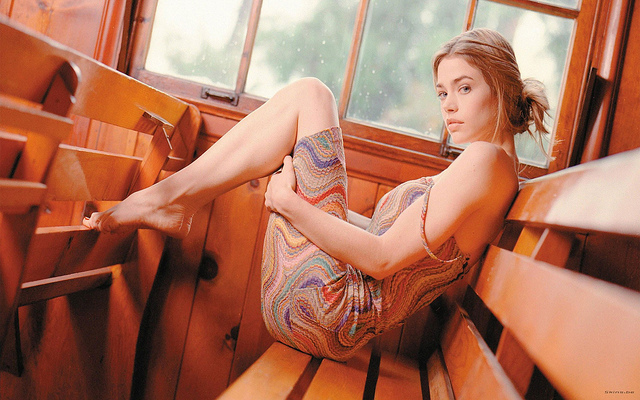 Photo by FromFranceDavid
5. Denise Richards
Back in February, Denise sported a pair of alarmingly skinny arms in a photo depicting her running errands with her child. In discussing her appearance, Richards has stated that she's been thin her whole life. The star went on to point out that her thin frame can also be contributed to the fact that she exercises consistently and eats well. Yet her arm-which revealed veins and might even be accurately described as bony-was certainly cause for concern. Although one questionable photo cannot function as sufficient evidence to diagnose anyone with anorexia, the image is troubling and certainly warrants discourse.

Photo by Peter Hutchins
6. Fiona Apple
Fiona Apple is disturbingly interesting, and so is her body. The celeb admits to struggling with anorexia, reporting that the eating disorder began in response to the fact that she was raped. Reports also indicate that the singer intentionally lost weight to reduce the size of her breasts, which she allegedly referred to as "bait."
And despite the fact that the amazing singer has gone on to develop an incredibly unique and successful career, it appears that the beautiful star's body issues have remained ever present. While performing at a show last year in Portland, Oregon, one of Apple's fans screamed out that the singer needed to "get healthy." Distressed, Apple insisted that the fan leave and ended her show early. Although her thinness is certainly cause for concern, however, it doesn't appear that anorexia is present or imminent. What we can all clearly see, however, is Apple's insuperable beauty and talent.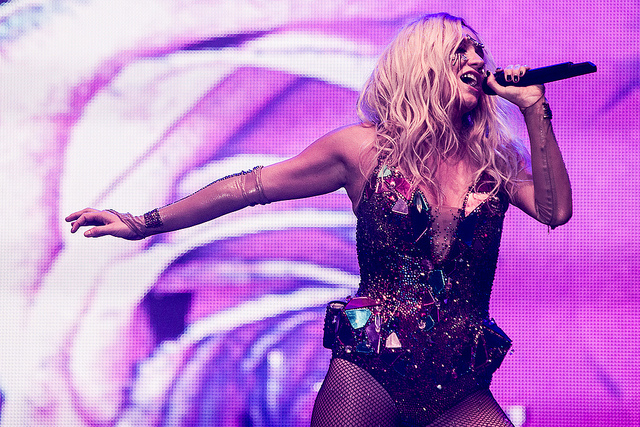 Photo by 3FM
7. Kesha
As many of her fans know, Kesha checked into Timberline Knolls to gain help with treating her anorexia. After checking out in March, however, one wonders whether the beautiful singer has truly recovered. The star looked undeniably amazing at the 2014 MTV Music Awards, wearing a strapless lacy black number that accentuated her curves and revealed substantive cleavage. Other recent photos of the star also seemed to indicate that she has made a great rebound and is on the path to great health and wellness. Nevertheless, her past issue with anorexia is cause for concern.