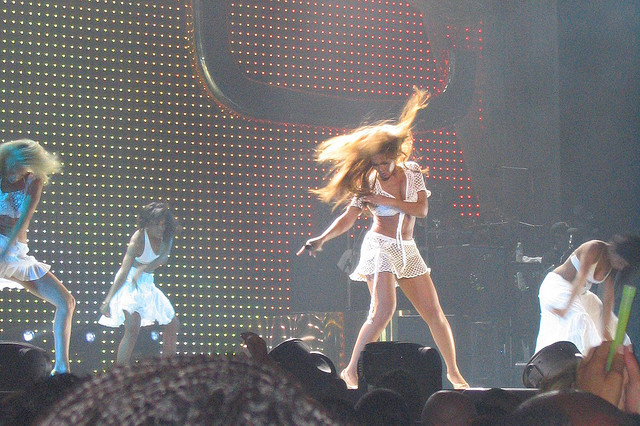 Photo by deej-d
Beyoncé Giselle Knowles was born in Houston, Texas on September 4, 1981. She is the daughter of successful record manager, Matthew Knowles, and Tina Beyincé, a costume designer and hair stylist. Knowles' father is of African descent, while her mother is of Creole heritage. Knowles' first name was given to her as a tribute to her mother's maiden name and to prevent the surname from becoming obsolete, as only a few of the Beyincé males carry the name. Knowles' is also the elder sister of Solange Knowles, a singer, songwriter and actress.
Beyoncé attended the St. Mary's Elementary School in Texas, where she took dace classes, including ballet and jazz. Her talent in signing was subsequently discovered when her dance instructor began humming a song and she finished it, hitting the high-pitched notes. Though shy, Knowles' interest in music and performing began unexpectedly, after performing in her school's talent show. After being on stage, she overcame her shyness and wanted to pursue singing and performing. By the age of seven, Knowles had started to gain attention from the press, having been mentioned in the Houston Chronicle as a nominee or the local performing arts award The Sammy.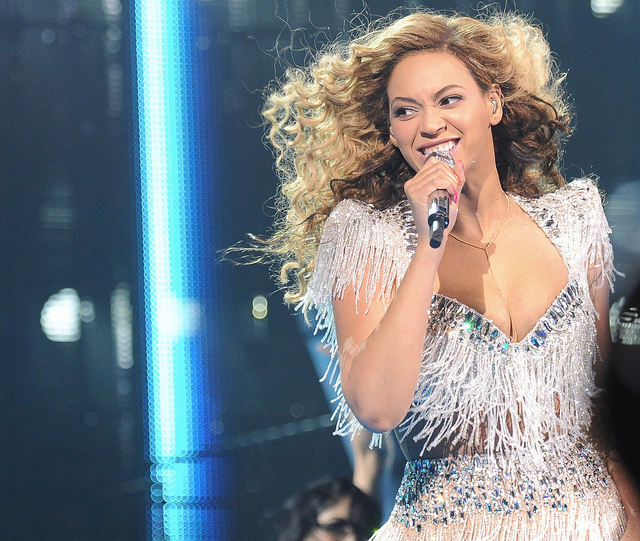 Photo by skw234567
Destiny's Child Era
Beyoncé, as part of the group Destiny's Child was signed to Columbia Record in late 1997. The group released its self titled debut album in the following year, and scored their first major hit with, "No, No, No." The album established Destiny's Child as a viable act in the music industry, but the group really rose to stardom after the release of their multi-platinum sophomore album, "The Writing's on the Wall" in 1999.
Photo by skw234567
Solo Career
After the success of their third Album, Destiny's Child announced a hiatus to pursue solo projects. In 2000, Knowles signed a three-album deal with Columbia Records. In 2002, Knowles co-starred in the comedy film "Austin Powers in Goldmember" as Foxxy Cleopatra opposite Mike Myers. Knowles recorded her first solo single, "Work It Out," for the film's soundtrack and in the following year, she starred opposite Cuba Gooding, Jr. In the romantic comedy film "The Fighting Temptations," and co-recorded "Fighting Temptation," for its soundtrack. In the same year, Beyoncé was featured on her then Boyfriend Jay-Z's hit single "'03 Bonnie & Clyde." Knowles released her first debut solo album, "Dangerously In Love," June 2003. The album debuted on the Billboard 200 at number one, selling 317,000 copies in its first week. The album was certified 4x platinum on August 5, 2004, by the RIAA; it has sold 4.2 million copies to date in the United States. In 2006, Knowles released her second album "B'Day" which debuted at number one on the billboard 200, selling over 541,000 copies in its first week. The album is certified 3x platinum in the United States. On November 18, 2008, Knowles released her third album, "I am…Sasha Fierce," which continues to enjoy success to date.
Personal Life
Knowles has been in a relationship with rapper Jay-Z since 2002. Despite persistent rumours about their relationship, they remain discreet about it. On April 4, 2008, the two wed in New York City.