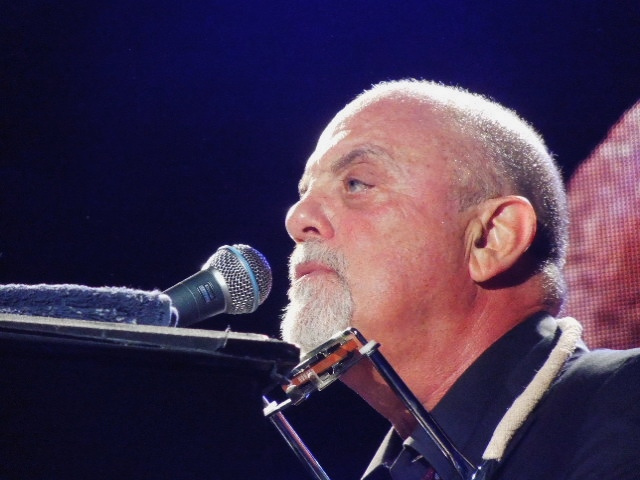 Photo by Sunchild57 Photography
Early Life
William Martin Joel, American rock musician, singer, songwriter and classical composer, was born on May 9, 1949, in Bronx, New York. Joel was raised in the Levittown section of Hicksville, New York by German born father, Howard Joel and English mother, Rosalind Nyman. Joel has one sister, Judith Joel and a half-brother, Alexander Joel who is an acclaimed conductor in Europe, and is currently chief musical director of the Staatstheatre Braunschweig. Joel began learning to play the piano at his mother's insistence, at an early age. His teachers included the noted American pianist Morton Estrin and musician Timothy Ford. He was constantly jeered for his interest in music, rather than sports throughout his childhood. In his teenage years, Joel took up boxing to learn self defence and was successful on the amateur Golden Gloves circuit for a short time; he won twenty-two bouts, but abandoned the sport shortly after having his nose broken in his twenty-fourth boxing match.
Music Career
At age 14, Joel's parents had divorced; his father moved to Austria and his mother was struggling to meet ends. While still in junior high school, Joel took professional music jobs in piano bars to help supplement the family income. It was difficult for Joel to work all night and attend school–he was barred from graduating after oversleeping and missing an important exam that would add up to the total credit requirement for graduation.
Billy joined a popular Long Island band called The Hassles in 1968, and with them, recorded two albums. Billy moved on to the band Attila and recorded one album with them on Epic Records. In 1977 Billy signed a solo recording contract and released his debut album with Paramount Records, titled, "Cold Spring Harbour." His single "Captain Jack" from that album became an underground hit on the East Coast, but legal and financial issues forced Billy into hiding in 1973. He performed in piano bars under the name Bill Martin and the experience was later retold in his song "Piano Man." The popularity of "Captain Jack," prompted Columbia Records to track him down and offer him a recording contract. After signing with Columbia Records, his single, "Piano Man" was released later the same year.
Joel went on to team up with producer Michael Stewart, and produced two albums from their collaborative effort. In 1975, Joel moved back to New York, assembled a new band and began recording the "Turnstiles" album. The album attracted major success, and with that, Joel decided to embark on his first major concert tour. Joel's subsequent album, "The Stranger" from the time of its release in 1977 until 1985, was the biggest selling album in Columbia Records' history.
Billy went on to create more successful albums, and secure a whopping 5 Grammy awards within the span of three years, and many more nominations thereafter. He was awarded a Star on the Hollywood Walk of Fame for Recording at 6233 Hollywood Boulevard in Hollywood, California.
Personal Life
Joel has married three times, first to Elizabeth Weber, then Christie Brinkley, with whom he has one child, and presently Katie Lee Joel whom he is separated from; he is currently dating Alex Donnelley.