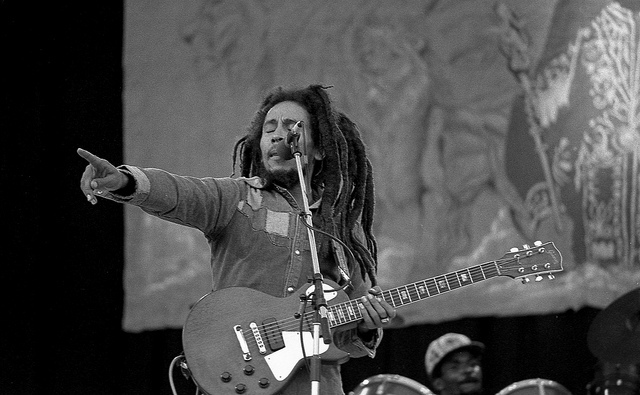 Photo by Monosnaps
Early Life
On February 6, 1945, in the Jamaican Parish, St. Ann, Robert Nesta Marely was born to 50 year old white man, Norval Sinclair Marley and mother, 18 year old black woman, Cedella Brooks. Due to his mixed heritage, Marely was on the receiving end of racial prejudice throughout his childhood. When Bob was 10 years old, his father died, and he and his family moved to Trenchtown in Kingston. Because of his appearance, Marley was bullied, and soon taught himself self defence. He increased his physical strength and earned the nickname, 'Tuff Gong.'
While living in Trenchtown, Bob met Neville Livingston and they began playing music as a pair. At age 14, Bob began making music in his free time with Livingston and Joe Higgs, who was a local musician and devout Rasta. It was at a jam session, including all three men, where Bob eventually met Peter McIntosh,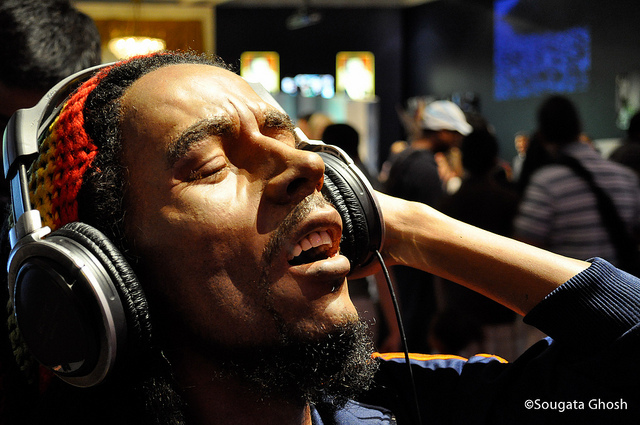 Photo by Sougata Ghosh
Musical History
Marely recorded his first two singles in 1962 with Leslie Kong, under the pseudonym Bobby Martell. In the following year, Marley, Livingston, Tosh and others came together to form a band, initially calling themselves 'The Teenagers,' and later changing the name several times before settling on 'The Wailers.' Marley sang and composed music for the band; they recorded two songs called 'I'm Still Waiting' and 'It Hurts to be Alone' with record producer Clement Dodd. Dodd provided a place for Bob to stay in the studio's back room and in return Bob completed assignments for Dodd. It was on one such assignment that Bob met Rita Anderson, whom he later married in 1966.
With Dodd, The Wailers recorded several songs; "One Love," was one that became extremely popular and launched The Wailers to being one of the top bands in Jamaica. In 1966 he moved to Wilmington, Delaware. Record producers offering little money and wanting him to compromise the Rasta messages in his songs created a great deal of conflict in his life. He returned to Jamaica, and began working in a factory to earn his living. Marley began wearing his dreadlocks in keeping with his Rasta faith during this time.
The Wailers went on to release their first album, "Catch a Fire," worldwide in 1973. The album did well and in the following year, they released their sophomore album, "Burning." The band members parted ways in 1974 with each of the three members wanting to pursue solo careers. Bob continued to call his band Bob Marley and The Wailers, after teaming up with new band members to form another band. In 1975, marley had his first international hit with 'No Woman No Cry,' and after this, he released his debut solo album, 'Rastaman Vibration' in 1876, which became a billboard chart topper for four weeks. Marely went on to record two more albums, 'Exodus' and 'Kaya.'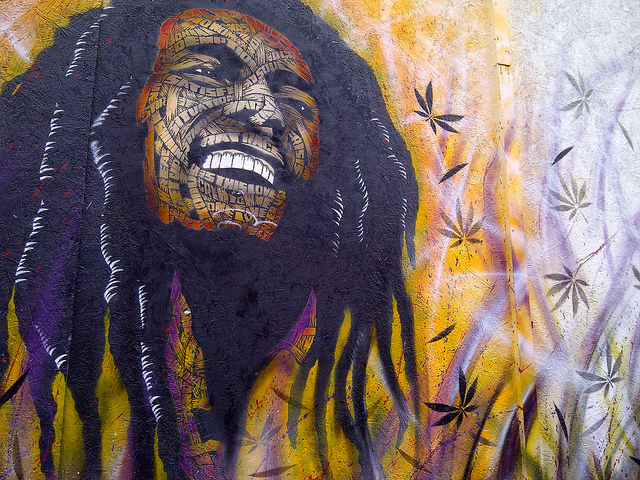 Photo by Luke McKernan
Death
Bob Marely was diagnosed with cancer in 1977 after injuring a right toe. Marley refused to go ahead with amputation surgery as it was against his faith. The cancer eventually spread to his lungs, liver, stomach and brain. However, he continued to play on in concerts and recording albums such as 'Survival' in 1979 and 'Uprising' in 1980. Marely died on May 11, 1981 at Cedars of Lebanon Hospital in Miami, Florida at 36. As were his wishes, he was buried with his guitar, a soccer ball, a marijuana bud, a ring gifted to him by the Prince Asfa Wossen of Ethiopia and a Bible.
After Death
After his death, Marley's reputation as a great musician grew, as did his international fame and recognition. He has received many posthumous awards, including the Grammy Lifetime Achievement Award in 2001 and the induction into the Rock and Roll Hall of Fame.