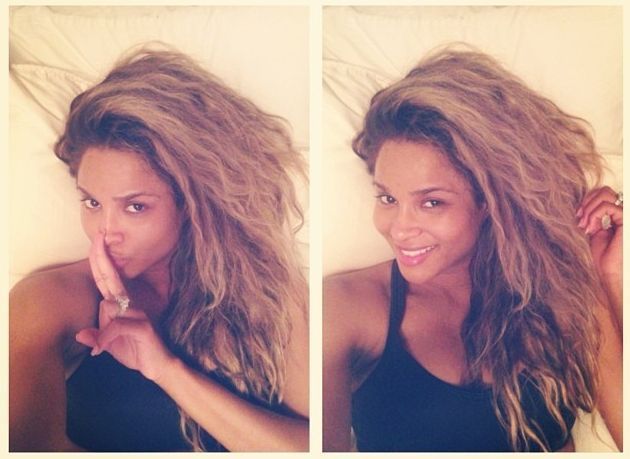 Photo by: Ciara / Instagram
Biography of Ciara
When she emerged into the music world Ciara was likened to famous R&B singer Aaliyah with her smooth dance moves and sultry voice. Now Ciara has put her own stamp on the industry proving that she is definitely here to stay. Recognized as a recording artist, producer, dancer, fashion model, and actress, Ciara's introduced herself to the world in 2004 with her first single "Goodies" written and produced by Sean Garret and Lil' Jon. "Goodies" was the first song to be released by a female that incorporated the Crunk & B genre developed by Usher. The song's popularity got Ciara her title as the First Lady of Crunk & B. The album also titled "Goodies" debut in September 2004 in the U.S. and in the UK in January 2005.
Photo by: Ciara / Instagram
Early Life
The only child of Jackie and Carlton Harris, Ciara Princess Harris was born October 25, 1985 in Austin, Texas. With her mom and dad in the military (air force and army) Ciara grew up on military bases located in Germany, New York, California, Arizona, and Nevada before settling in Atlanta. Ciara dabbled in modeling but with inspirations coming from the likes of Michael Jackson and Destiny's Child she decided that singing was her calling. She graduated Riverdale High School in 2003 and joined a girl group called Hearsay before deciding on a solo career. With the help of producer and songwriter Jazze Pha Ciara signed to La Face Records.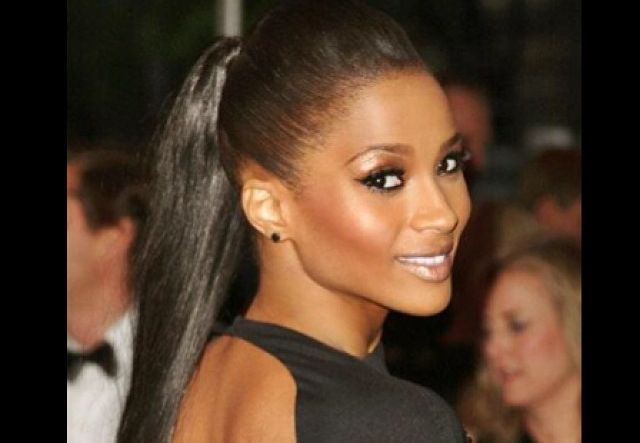 Photo by: Ciara / Instagram
Ciara the Singer
The first album "Goodies" was released by La Face Records in 2004, and was successful with three singles: "Goodies" which peaked at number one on the Billboard Hot 100 in both the US and Uk; and the singles "1, 2 Step" featuring Missy Elliott and "Oh" featuring Ludacris both taking the number two spot on the Billboard Hot 100; the album with its catchy songs produced over five million sales worldwide.
Now considered a Multi-platinum R&B star Ciara released her second (platinum) album, "Ciara: The Evolution", in December 2006 which produced chart toppers such as "Promise" reviewed as a Curtis Mayfield-style creative, "Like a Boy" and "Can't Leave 'em Alone". With its three million sales worldwide the album lived up to Ciara's words "for this album, I took my inspiration from many different influences and the sound really reflects that."
On May 5, 2009 "Fantasy Ride" debut as Ciara's third album; following in the footsteps of its predecessors "Fantasy Ride" climbing the charts with the singles "Never Ever" featuring Young Jeezy and the seductive "Love, Sex, Magic" featuring Justin Timberlake. The album was said to be "packed with energetic beats, dynamic production, and provocative lyrics".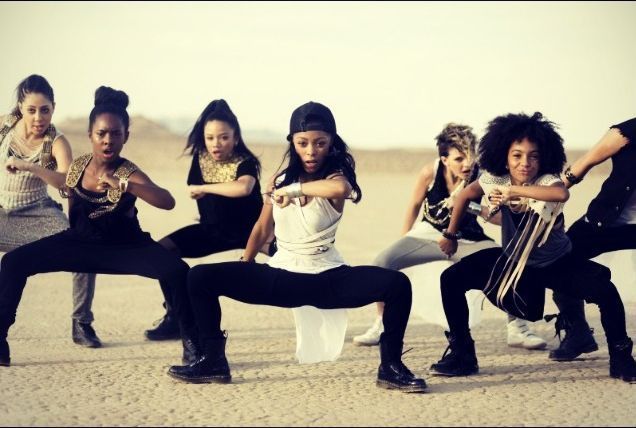 Photo by: Ciara / Instagram
Ciara the Success
Since her emergence in 2004 Ciara has definitely sealed her fate as one of R&B's top performers; her work has been highly recognized by several music bodies including the American Music Awards, ASCAP Pop Music Awards (where she won in three categories), BET Awards, Grammy Awards, MTV Video Music Awards and Teen Choice Awards.
Ciara showcased her acting skills in May 2006 when she starred in the film "All You've Got". "The film tells the story of upper-class high school volleyball players who, after a fire scorches their campus, are forced to relocate to their rivals' school in the barrio". Ciara held her own against musical talents Marques Houston (star of Sister, Sister) and Frankie J, and, TV veterans Sarah Mason and Taylor Cole.
Where is Ciara Now
Romantically linked to 50 Cent, Bow Wow and Chris Brown, the Maxim magazine Hot 100 ranker has turned her focus to the completion of her fourth album that has an estimated release in 2010.