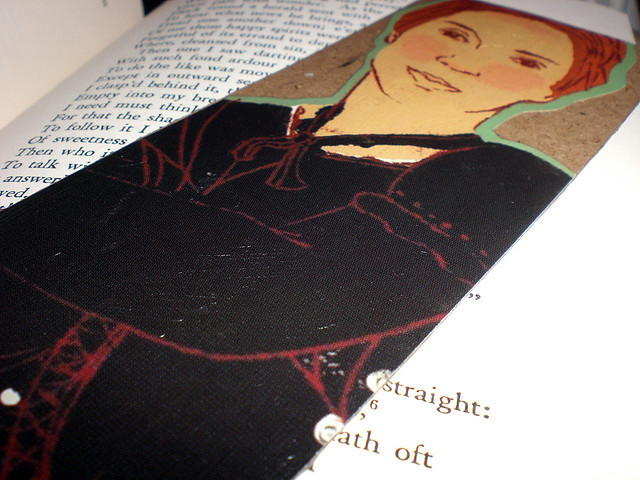 Photo by palebluerobot
Biography of Emily Dickinson
Emily Dickinson was an American poet born in the 1800s. She led a private life with few friends and acquaintances who could attest to her peculiar personality and lifestyle. Emily lived in absolute seclusion, living her latter years of life within the confines of her home. Her poems however were powerful and unique; they did not speak at first glance to the simplicity of the author behind them.
Early Life
Emily Elizabeth Dickinson was born on December 10, 1830 in Amherst, Massachusetts to parents Edward Dickinson and Emily Dickinson (nee Norcross). She had a brother Williams Austin Dickinson and sister Lavinia Norcross Dickinson. Emily's family was prominent in the local community; her grandfather Samuel Dickinson was one of the founders of Amherst College where her own father served as treasurer for nearly four decades. Samuel Dickinson also built the Dickinson's home popularly known as the "Homestead" or "Mansion" in 1813.
Emily was noted as a well-behaved, intelligent and conscientious girl that had an interest in music, she was particularly apt with the piano. Emily attended Amherst Academy and spent seven years studying the likes of English, classical Literature and History. After completing studies at the Academy, Emily spent ten months at Mount Holyoke Female Seminary before returning to her family's house in Amherst.
During her teen years Emily was introduced to the writings of Williams Wordsworth by her friend and tutor Benjamin Franklin Newton who recognized her poetic abilities. She also read the works of Lydia Maria Child, Henry Wadsworth Longfellow, Charlotte Brontë (author of the popular novel Jane Eyre) and William Shakespeare. She also admired the poetry of Robert and Elizabeth Barrett Browning and John Keats.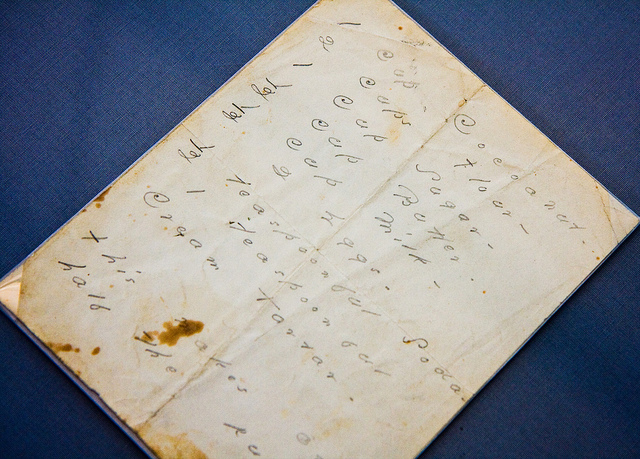 Photo by gsz
Adulthood
During the 1850s Emily became close friends with Susan Gilbert, she received over three hundred of Emily's letters during their friendship. Gilbert played the role of friend, muse and editorial advisor to Emily influencing the poet's creative development. Gilbert married Emily's brother in 1856, the young couple resided in a west side home called the Evergreens.
By the 1860s Emily became more reclusive and a bit eccentric as she matured. She developed an affinity for white clothing which caused her to be known as the "woman in white". Emily spent most of her time with her family since she was adverse to the outside world; she was especially close with her sister who also lived a similar life of isolation.
Emily's poetry replicated her emotions, thoughts and experiences of her life; they were tainted with her loneliness, her influences, and her fears. It was not until after her death that Emily's vast collection of poems were discovered, and rightly so by her own sister Lavinia.

Photo by zhurnaly
Poetry after Death
In the summer of 1884 Emily Dickinson became extremely ill. She was confined to bed rest though she still managed to write a few letters. Emily eventually died on May 15, 1886; her cause of death was diagnosed as Bright's disease. While Emily was extremely prolific as a poet and regularly enclosed poems in letters to friends, she was not publicly recognized during her lifetime. The first volume of her work was published posthumously in 1890 by her close acquaintances Thomas Wentworth Higginson and Mabel Loomis Todd.
Forty handbound volumes of nearly 1800 of Emily's handwritten poems were discovered, all in chronological order. The writings were edited according to traditional standards before they were published. In 1955 an almost unaltered version of Emily's poetry was published for the first time, the collection was titled "The Poems of Emily Dickinson".
An original version of the books was restored in 1981, by Ralph W. Franklin. The Manuscript Books of Emily Dickinson (Belknap Press, 1981) remains the only volume that keeps the order.