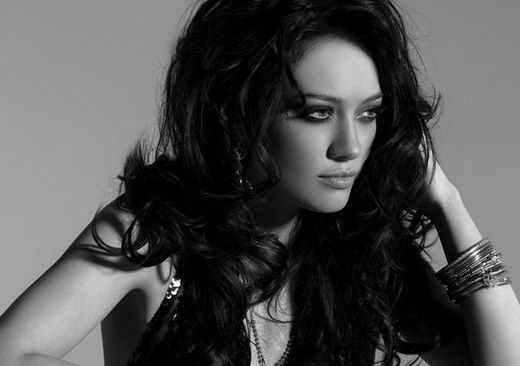 Photo by jingdianmeinv1
Hilary Erhard Duff (born September 28, 1987) is an American actress and singer–songwriter. She has an elder sister, Haylie Duff, who is also an actress/singer.
Duff's early career was marked by playing minor roles, starting off with an uncredited appearance in Hallmark Entertainment's western miniseries True Women in 1997 and Playing by Heart in 1998.
Her first major role was as a star of the 1998 film Casper Meets Wendy. In 1999, Duff appeared in a supporting role in the television film The Soul Collector. Duff won a Young Artist Award for "Best Performance in a TV Movie or Pilot (Supporting Young Actress)" for her role in the movie. Duff's first serious rise to fame came when she was cast for the children's television series Lizzie McGuire. She also starred in the Disney Channel television film Cadet Kelly (2002), which became the network's most watched program in its 19-year history. Duff's first role in a theatrical motion picture was in Human Nature (2002).
Photo by Sister72
The same year, Duff recorded a cover version of Brooke McClymont's "I Can't Wait" for the Lizzie McGuire soundtrack, and "The Tiki Tiki Tiki Room" for the first Disney Mania compilation album. Her first album was Santa Claus Lane (2002), accompanied by the Disney Channel-only single "Tell Me a Story (About the Night Before)", it peaked at 154 on the U.S. Billboard 200 album charts and was certified gold.
In 2003, Duff received her first major role in a feature film when she was cast alongside Frankie Muniz in Agent Cody Banks. Later that year, Duff played one of the 12 children of Steve Martin and Bonnie Hunt in the family film Cheaper by the Dozen. Duff's first full-length studio album, Metamorphosis (2003), reached number one on the U.S. and Canadian charts and had sold over 3.7 million copies by May 2005. Duff's second full-length album was the self-titled Hilary Duff. In 2004, Duff starred in the romantic comedy A Cinderella Story. Later that year, she starred in the film Raise Your Voice, her first role in a drama film. Duff launched her clothing line, "Stuff by Hilary Duff", in March 2004.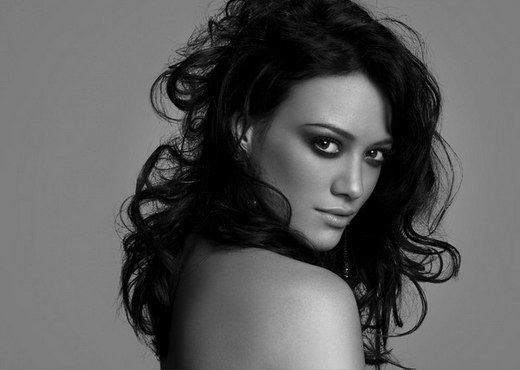 Photo by jingdianmeinv1
In 2005, Duff starred in The Perfect Man. She also starred in the 2006 satirical comedy Material Girls. In late 2005, the Duff sisters lent their voices to the computer animated comedy Foodfight! Duff starred opposite John Cusack in War, Inc. Duff's third album, Most Wanted (2005), the album debuted at number one on the Billboard 200 and became her third number one debut in Canada. An Italy-only compilation, 4Ever, was released in 2006. In late 2006, Mattel released a Hilary Duff Barbie doll. In September 2006, Duff released her perfume, "With Love… Hilary Duff". In June 2008, Duff joined the cast of the Polish brothers' comedy Stay Cool.
In January 2009, it was announced that she would star in an indie feature, The Story of Bonnie and Clyde. In August 2009, it was announced that Duff will star in The Business of Falling in Love. September 2009, Duff released a second clothing line with DKNY Jeans as Femme for DKNY.