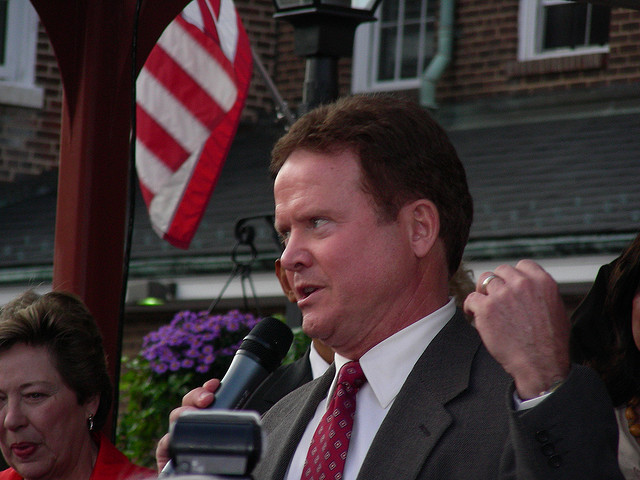 Photo by kalexnova
Background and Overview
James Henry "Jim" Webb, Jr. was born February 9, 1946). He is the senior Senator from Virginia. He is additionally an author and a former Secretary of the Navy under President Ronald Reagan and a thriving member of the Democratic Party.
He was born in Saint Joseph, Missouri to father James Henry Webb and mother Vera Lorraine Hodges. He was raised in a military family and is a descendant of Scots Irish immigrants from Ulster who emigrated in the 18th century to what was then the British North American colonies. His 2004 book Born Fighting: How the Scots-Irish Shaped America gives a detail account of his family history, making noticeable mention of the fact that his ancestors fought bravely in every major American war.
His father, was a career officer in the U.S. Air Force and he flew B-17s and B-29s during World War II. He also dropped cargo during the Berlin Airlift, and was later a part of the missile programs. He is presently buried at the Arlington National Cemetery.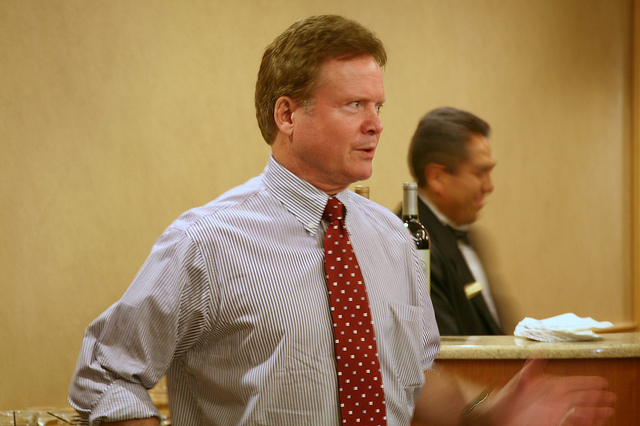 Photo by cliff1066™
Education
His father's military career greatly influenced his schooling. He grew up in a nomadic kind of lifestyle, therefore he attended more than a dozen schools across the United States and also in England. Once he graduated from high school in Bellevue, Nebraska, he went on to attend the University of Southern California on a Navy Reserve Officer Training Corps scholarship from 1963 to 1964. He was a member of Delta Chi. In 1964, he achieved an appointment to the United States Naval Academy in Annapolis, Maryland. At Annapolis, he was a member of the Brigade Honour Committee. He also earned a varsity letter for boxing. At some point he engaged in a controversial match against Oliver North, in which it was decided that North was the winner. He graduated from the Academy in 1968, in the same class with North, Dennis C. Blair, Michael Mullen, and Michael Hagee.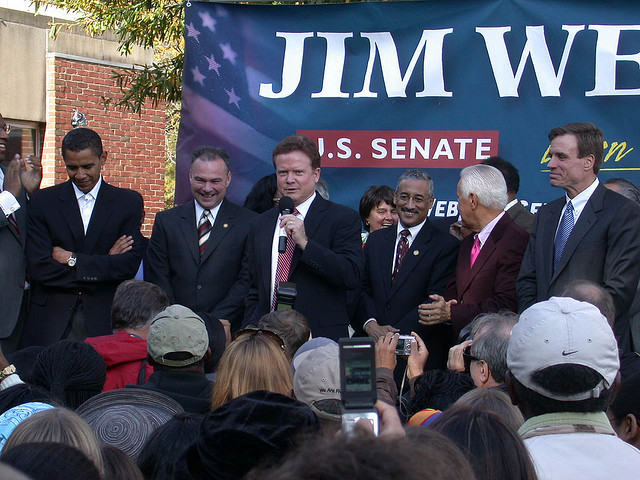 Photo by carobe
Career
After he graduated from the academy he served as a Marine Corps infantry officer until 1972. He is also a highly decorated Vietnam War combat veteran. During his four years within the Reagan administration, he served as the first Assistant Secretary of Defense for Reserve Affairs, then as the Secretary of the Navy.
He won the Democratic nomination for the 2006 Virginia Senate race when he defeated Harris Miller in the primary. He then went on to win the general election by defeating the Republican candidate George Allen. He won with a very small margin in the general election with less than 0.5% majority votes. This ensured that the outcome would remain uncertain for almost two days after polls closed on November 7, 2006. His win eventually provided the final seat that swayed the Senate to Democratic control.
He has written many books and has been quoted as saying "I've written for a living all my life, so writing is as much a part of me as working out."
Personal Life
He has been married three times and has four grown children in addition to a young child with his current wife Hong Le. He is also stepfather to Le's child from a previous marriage.