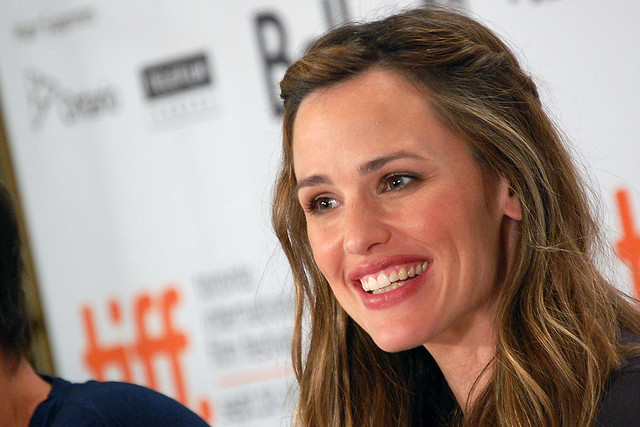 Photo by karon.liu
Overview
Jennifer Anne Affleck better known as Jennifer Garner was born April 17, 1972. She is an American actress who is most notable for her role as CIA agent Sydney Bristow on the ABC series Alias. She has also appeared in numerous films including Juno, Dude, Where's My Car?, 13 Going on 30, Catch Me if You Can, Daredevil, Elektra, Catch and Release, and The Kingdom.
She was born to parents Patricia Ann and father William John Garner in Houston Texas. She has two siblings Melissa Lynn Garner Wylie and Susannah Kay Garner Carpenter .
She was doing ballet by the age of three but though she loved dancing did not wish to become a classical ballerina. She attended and graduated from George Washington High School in 1990. While there she learned to play the saxophone. Soon after high school she enrolled at Denison College where she began doing a major in chemistry, she however realized she prefered acting and changed her major to drama. She graduated from Denison and pursued further lessons at the National Theater Institute in Waterford, Connecticut, she was told that she was a natural at stage combat by her then teacher David Chandler. Her desire to put her talent to work led her to New York City where she began working in the New York Theatre.
Career
While in New York City she became an understudy in the play A Month in the Country for Roundabout Theatre Company in 1995 which earned her a modest $300 a week. She would then go on to play minor roles in shows like Law and Order and Spin City.
She was later approached by J.J Abrams to take on the role of Sydney Bristow in the spy drama Alias. This would be the role that gave her the much needed recognition as a capable actress. She went on to win the Golden Globe for best actress in a television series in 2002 for playing this role. The series would run for another 4 years ending in May 2006. Throughout the time she filled the role she was nominated for several awards including the Emmy's four years in a row and the Screen Actors Guild in 2005 which she won.
During the period of filming Alias she starred in a small role in Catch Me If You Can along with movies such as Daredevil and 13 going on 30 which was her first comedic role. She has since then opened a production Company called Vandalia Films and still continues to play roles in major motion pictures.
Personal Life
She is currently married to Ben Affleck for who she has two children: Violet Anne Affleck and Seraphina Rose Elizabeth Affleck. She is also known for her preference for privacy in matters concerning her private life. Her previous relationships included Scott Foley who she was married to for 3 years and Michael Vartan with whom she shared a fairly brief relationship.
She enjoys cooking, gardening hiking and kick boxing and is close friends with actress Reece Witherspoon. She also owns a dog that she has named Martha Stewart.