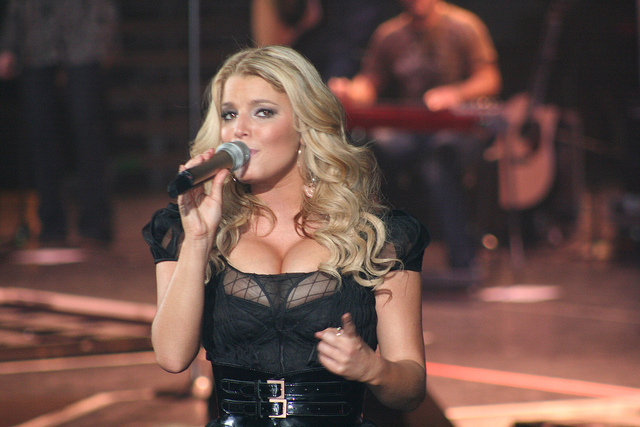 Photo by 1035 WEZL
Overview
Jessica Ann Simpson was born July 10, 1980. She is an American singer, actress, and television personality who established her career in the latter part of the 1990s. Her accomplishments include: seven Billboard Top 40 hits and three gold and two multi-platinum RIAA-certified albums. She was a co-star along with former husband Nick Lachey in the MTV reality TV show Newlyweds: Nick and Jessica. She has since then turned her attention to singing country and western and has seen success with her album Do you know.
Photo by LawrenceFung
Early Life
She was born in Abilene, Texas, to parents Tina and Joe Truett Simpson. Her father was a minister and psychologist. In her youth, she sang at her local Baptist church. She attempted to join the Mickey Mouse club when she was 12 but was unsuccessful. During her years at J.J. Pearce High School, she was signed to Proclaim Records, a very small Gospel music record label. She completed recording an album with the label entitled "Jessica", but the record label went bankrupt before its release. She left high school when she was sixteen however she would earn her GED later on. She was signed to Columbia records after Tommy Mottola heard her first album "Jessica".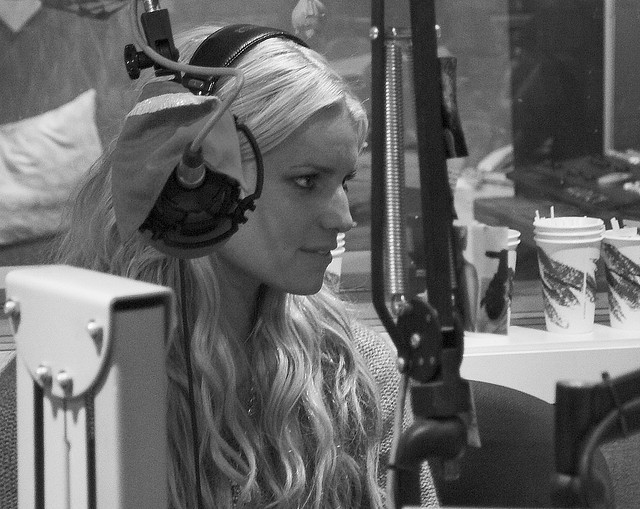 Photo by joeltelling
Career
In 2000 she produced her first single "I Wanna Love You Forever", which reached as far as number 3 on the Billboard Hot 100. She would go on to release her major debut album Sweet Kisses. She toured with Ricky Martin and with boy band 98 Degrees to promote her album. It was while on tour that she and 98 Degrees group member Nick Lachey embarked on a romance.
By 2001 she recorded her second album which contained more up beat tracks. The album was named Irresistible and was released in mid-2001 around the same time that the song of the same name was released. "Irresistible" has thus far been one of the biggest hits of her career. It reached as far as number 15 on the Hot 100 remaining there for 20 weeks. In 2002 she released In this skin which debuted at number 10 on The Billboard 200 album chart. It sold 64,000 copies in the first week of album sales. When the special collectors' edition was released in April 2004 it reached as far as number 2 on the chart. She also compiled the album Rejoyce: The Christmas Album by late 2004. It peaked at number 14 on the album chart and later acquired gold status. Her remake of the song "These Boots Are Made for Walkin'", a cover of the 1966 Nancy Sinatra hit was included in The Dukes of Hazzard soundtrack.
She began recording once again in 2006 this time under her new label Epic Records. By the 29th of August 2006, her fourth album A Public Affair, was released and debuted at #5 on the Billboard 200. It sold 101,000 copies in its first week, but only spent 10 weeks on the chart.
She then switched to singing within the genre country and western after deciding to go back to her roots being from Texas. Her country album was entitled Do You Know and was released on September 9, 2008. The album would debut with much success, reaching number 1 on the Billboard Top Country Albums chart simultaneously in the US and Canada. It is the first number one album of her career.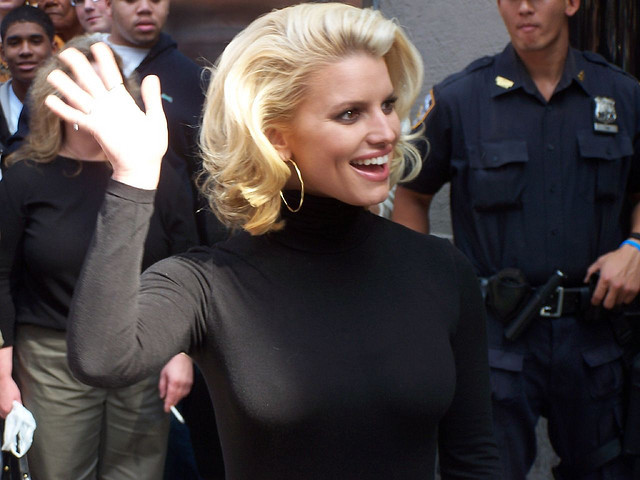 Photo by DennisInAmsterdam
Television and Film
She began filming the reality TV show Newlyweds: Nick and Jessica in the summer of 2003. It starred both herself and her former husband Nick Lachey. It aired between 2003 and 2009 on MTV.
She has appeared in big screen movies including: The Dukes of Hazzard in the summer of 2005, Employee of the Month (October 6, 2006), Blonde Ambition alongside Luke Wilson (December 2007) and a straight to DVD movie Major Movie Star (February 3, 2009).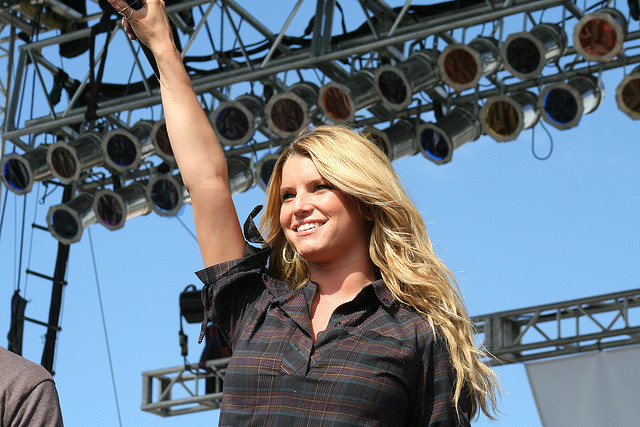 Photo by jvh33
Personal Life
On October 26, 2002, at age 22 she married fellow singer Nick Lachey. She declared that she had remained a virgin up until her marriage to Lachey. In November 2005, after months of rumours that the couple were experiencing problems, Simpson and Lachey finally announced that they were separating. Simpson filed for divorce by December 16, 2005, citing "irreconcilable differences." The divorce was followed worldwide and was finalized by June 30, 2006.
She has had brief relationships with John Mayer and Tony Romo of the Dallas Cowboys who she was with from November 2007 to July 13, 2009.