Photo by Neon Tommy
Early Life
JoJo born Joanna Noelle Blagden Levesque was born on December 20, 1990 in Brattleboro, Vermont, United States. The name JoJo was a nickname given to Joanna while she was growing up. JoJo came from a low income family and grew up in a one-bedroom apartment in Foxborough, Massachusetts before moving to Keene, New Hampshire. Her mother was trained in musical theatre and sang in a Catholic church and her father also sings as a hobby. JoJo started singing at the age of two by imitating songs and also listened to her mother while she practiced different hymns.
When JoJo was 6 years old she was offered a record deal which was turned down by her mother who believed that she was too young to take on career in music. At age 7, JoJo appeared on various television shows such as 'Kids Say The Darnest Things: On The Road in Boston' with American comedian and actor Bill Cosby. While on the show, she performed a song from singer Cher. She also performed Aretha Franklins hit Respect and Chain of Fools as her audition piece to the television show Destination Stardom. Due to her previous performances she also appeared on the The Oprah Winfrey and the Maury show.
Photo by Jojo / Instagram
Career
After JoJo appeared and competed on various television shows, Record producer Vincent Herbert contacted her and asked her to audition for Blackground Records. While doing her auditions, Barry Hankerson told her that the spirit of his niece Aaliyah had brought her to him and in 2003 she was signed to the label at the age of 12 and began working with producers Soulshock & Karlin and The Underdogs.
In 2004 JoJo released her debut single Leave (Get Out) and went on her first tour with Young Gunz, Fefe Dobson and Zebrahand which consisted of going around to 9 malls. The single went to number one on the Top 40 Mainstream and JoJo became the youngest solo artist at age 12 to have a number one single in America. At the 2004 MTV Video Music Awards the single was also nominated for Best New Artist which made her the youngest MTV Video Music Award nominee. Her self-titled album went platinum record (selling a million copies or over).
In the summer of 2006, 'Too Little Too Late' was released as her first single from her second album and it broke the record for the biggest jump into the top three on the Billboard Hot 100 chart. It moved from sixty six to number three in one week. On October 17, 2006, her second album was released and debuted at number three on the Billboard 200 and received many positive reviews. Since then she has been working on her third album which is supposed to be released by January, 2010
Apart from a career in music, JoJo is also an active actress who has been acting since age four. While in the New England area she did local theater, TV and radio commercials. She has also been on national TV shows since age 7. At the age of 8 JoJo made her first professional stage performance as Mustardseed in Shakespeare's A Midsummer Night's Dream at the Huntington Theatre. At the age of 10 she received her first union card from the American Federation of Television and Radio Arts (AFTRA). JoJo has appeared on the television series 'The Bernie Mac Show and American Dreams. She performed in the movie RV which was her second major film alongside comedy star Robin Williams. In 2005 she was offered a role as Zoe Stewart in the television series Hanna Montana on Disney Channel but turned down the offer to focus more on her music career. JoJo has also worked on small screen films such as True Confessions of a Hollywood Starlet alongside Shenae Grimes and Valerie Bertinelli.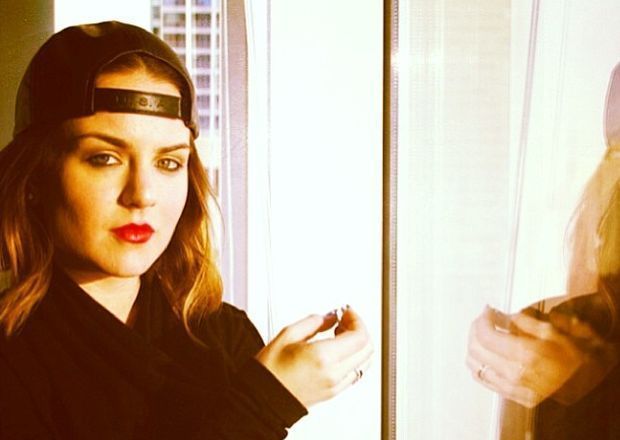 Photo by Jojo / Instagram
Personal Life
JoJo and her mother currently reside in New Jersey where she was also home schooled for three years. She owns a recording studio in Manhattan, New York. While hosting the MTV show Fake ID, JoJo met Freddy Adu an American soccer player and in May 2005 they started to date until September 2006. However, she has stated that they have remained good friends. JoJo has also made friend with other celebrities such as actress Sara Paxton, Emma Roberts and Zelda Williams who is the daughter of Robin Williams.
JoJo has claimed that her record label, Da Family Entertainment has put her in a musical limbo and has since filed a lawsuit against them to claim $500,000 in damages. She also asked to be released from her contract.
She is currently finishing up High School and has announced that she will be attending Northeastern University to further her studies. On February 28, 2007, JoJo was ranked at number 10 in the list of Forbes top twenty earners under 25 with annual earnings of $1 million. In July, 2009 JoJo was ranked at number five in the list of 'Barely legal: The 10 hottest 90's Babies' on complex.com after Emma Roberts and Willa Holland.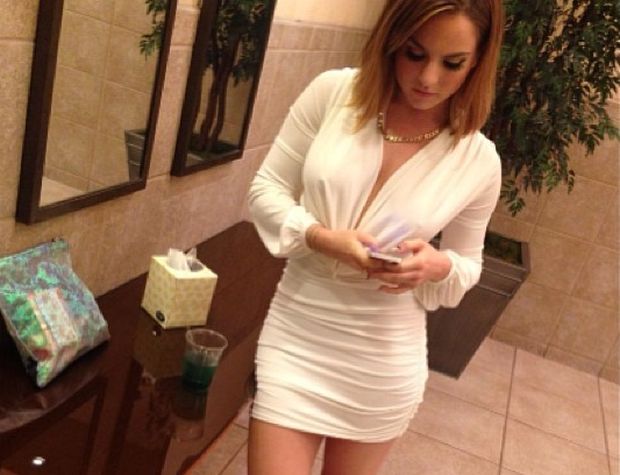 Photo by Jojo / Instagram
Discography
JoJo (2004)
The High Road (2006)
All I want Is Everything (2010)
Filmography
Developing Sheldon (2002)
Shark Tale (2004)
Aquamarine (2006)
RV (2006)
W.I.T.C.H: The Movie (2010)
True Confession of a Hollywood Starlet (2008)
More Confessions of a Hollywood Starlet (2010)