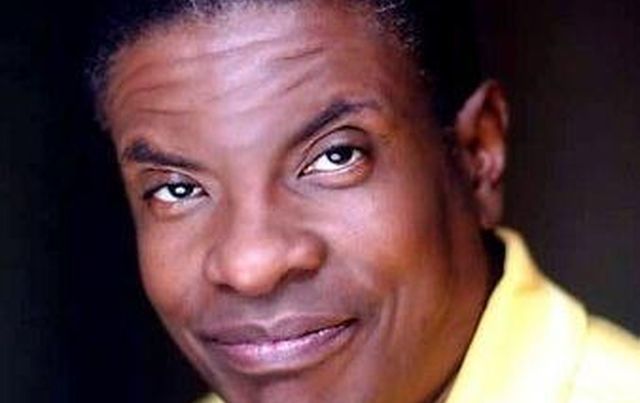 Early Life
Keith David, born Keith David Williams was born on June 4, 1956 in Harlem, New York. He is the son of Lester Williams and Delores Dickenson. While in his youth Keith played the Cowardly Lion on a school production of The Wizard of Oz and from then on was inspired to become an actor.
Career
David is mainly known for his contributions to the arts as an American film, television and voice actor. He attended Manhattan's School of Performing Arts. During 1980 – 1981 he toured the country with John Houseman's. The Acting Company in productions of A Midsummer Night's Dream and Samuel Beckett's Waiting for Godot. This experience would help him to hone his craft. Within the next two years he starred as Childs, opposite Kurt Russell in John Carpenter's The Thing. From then on his on-screen career began. In the 80's David portrayed Keith the Southwood Carpenter in segments of Mister Rogers' Neighborhood. Since the 1980's David also appeared as the character Lieutenant Williams on the TV production series The Job.
Later on in his career, David performed in films Oliver Stone's Platoon, Men at Work, Road House, Marked for Death and Stars and Bars. In the 1995 film Dead Presidents, David played the character of Kirby who was a lone legged war veteran and again in Spike lee's film Clockers. He would follow up with roles in big films such as, Crash, There's Something About Mary, Pitch Black, Barbershop, The Chronicles of Riddick, ATL and First Sunday.
He started to appear in a lot of independent films such as his role as Big Tim in the film 'Requiem for a Dream'. In 2004 he also played a role in The Big House on ABC TV Network. David received a Tony Award nomination in 1992 for best Supporting Actor in a Musical after performing on stage in Jelly's Last Jam. His next on stage performance came in 1995 when he played as Floyd 'Schoolboy' Barton in August Wilson's Seven Guitars on Broadway and again in the musical Hot Feet on Broadway in New Work in May, 2006.
Outside of working on different roles in film, David has also done extensive voice acting jobs. One of his signature tone is his deep, commanding voice. He is the voice behind characters such as Goliath in Gargoyles, Spawn in Spawn the animated series and also the voice of Arbiter for the 2004 video game Halo 2 and its follow up Halo 3 on the Xbox 360. He also performed narration duties for the BBC documentary World War II: Behind Closed Doors and many other documentaries and audio books. David went on to win the Emmy Award for Outstanding Voice-Over Performance for his work in Unforgivable Blackness: The Rise & Fall of Jack Johnson and The War.
Personal Life
Keith David was married to Margit Edwards on September 22, 1990 but later on got a divorce.
Filmography
Disco Godfather (1979) (uncredited)
The Thing (1982)
Terror in the Aisles (1984)
Platoon (1986)
Hot Pursuit (1987)
Braddock: Missing in Action III (1988)
Off Limits (1988)
Stars and Bars (1988)
Bird (1988)
They Live (1988)
Road House (1989)
Always (1989)
Men at Work (1990)
Marked for Death (1990)
Final Analysis (1992)
Article 99 (1992)
There Are No Children Here (1993)
Reality Bites (1994)
The Puppet Masters (1994)
Clockers (1995)
Dead Presidents (1995)
The Quick and the Dead (1995)
Blue in the Face (1995)
Loose Women (1996) (cameo)
The Grave (1996)
Eye for an Eye (1996)
Larger Than Life (1996)
Johns (1996)
Volcano (1997)
Armageddon (1998)
There's Something About Mary (1998)
Pitch Black (2000)
Requiem for a Dream (2000)
Where the Heart Is (2000)
The Replacements (2000)
Novocaine (2001)
29 Palms (2002)
Barbershop (2002)
Agent Cody Banks (2003)
Head of State (2003)
Hollywood Homicide (2003)
Agent Cody Banks 2: Destination London (2004)
The Chronicles of Riddick (2004)
Crash (2004)
Mr. & Mrs. Smith (2005)
Transporter 2 (2005)
Dirty (2005)
The Oh in Ohio (2006)
Behind Enemy Lines II: Axis of Evil (2006)
ATL (2006)
If I Had Known I Was a Genius (2007)
Delta Farce (2007)
Beautiful Loser (2008)
First Sunday (2008)
Superhero Movie (2008)
Chasing 3000 (2008)
My Mom's New Boyfriend (2008)
The Sensei (2008)
Behind Enemy Lines: Colombia (2009)
Against the Dark (2009)
Don McKay (2009)
Gamer (2009)
All About Steve (2009)
Pastor Brown (2009)
Voice Work
Christmas in Tattertown (1987)
3×3 Eyes (1991)
Aladdin (1994)
Fantastic Four (1995)
Gargoyles (1994-1997)
Hercules (1997)
Spawn (1997)
Princess Mononoke (1997)
Fallout (1997)
Hercules: The Animated Series (1998)
Planescape: Torment (1999)
The Legend of Tarzan (2001)
Final Fantasy: The Spirits Within (2001)
House of Mouse (2001-2002)
Jazz (2001)
Lords of EverQuest (2003)
Justice League (2003)
Spider-Man: The New Animated Series (2003)
Kaena: The Prophecy (2003)
Westside Connection:Terrorist Threats (intro) (2003)
Beef II (2004)
The Chronicles of Riddick: Dark Fury (2004)
Teen Titans (2004)
Halo 2 (2004)
City Confidential (2004)
The Proud Family Movie (2005)
Saints Row (2006)
Transformers: The Game (2007)
Halo 3 (2007)
Mass Effect (2007)
The War (2007)
Justice League: The New Frontier (2008)
The Spectacular Spider-Man (2008)
Ice Cube: Raw Footage (intro) (2008)
Saints Row 2 (2008)
Coraline (2009)
World War II: Behind Closed Doors (2009)
The Princess and the Frog (2009)
BIONICLE: The Legend Reborn (2009)
Modern Warfare 2 (2009)
Dissidia: Final Fantasy (2009)