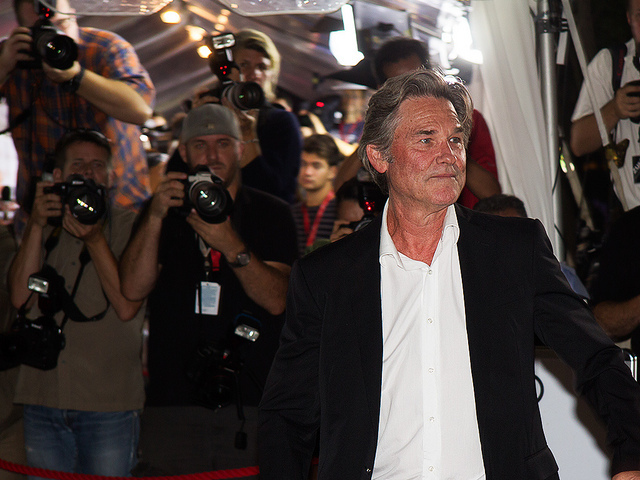 Photo by gdcgraphics
Early Life
Kurt Vogel Russell was born on March 17, 1951 in Springfield, Massachusetts to father Bing Russell and mother Louise Julia. His father is a character actor who is known for his role as Deputy Clem Foster on Bonanza and his mother is a dancer. Kurt is a descendant of William Russell and Martha Davis who came to MA from England in the 1640's and settled in what is now Arlington, MA. Russell attended Thousand Oaks High School in Thousand Oaks, California and graduated in the mid sixties.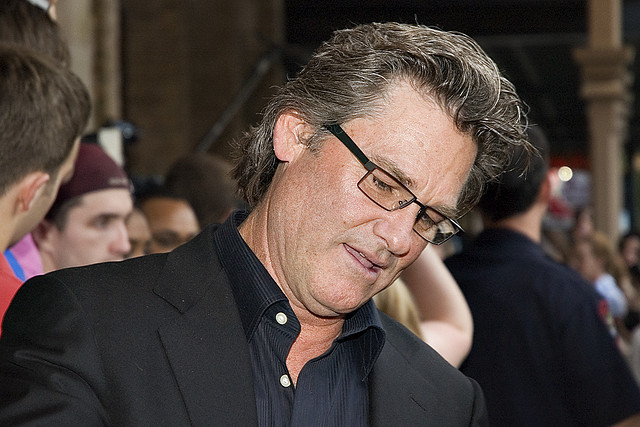 Photo by jeffbalke
Career
Russell's acting career started from a very early age when he started playing roles in Hollywood films during the 1960's. He made his first appearance in 'Sugarfoot' with Will Hutchinson which was a pilot project for the ABC Western television. His film career officially started when he was 11 after he performed in an uncredited role in "Elvis Presley's It Happened at the World's Fair" as "Ugly Child" and two extra episodes. He also went on to guest star in the ABC series Our Man Higgins which starred Stanley Holloway as an English butler in an American family. In 1963 he appeared in the episode "Everybody Knows You Left Me" on the NBC medical drama about psychiatry called 'The Eleventh Hour'.
As a juvenile actor, Russell landed a big part in 1963 as the lead character alongside Dan O'Herlihy, John Maloney and the Osmond Brothers in the ABC Western series based on a book by Robert Lewis Taylor called 'The Travels of Jaimie McPheeters' which ran from 1963 to 1964. On February 6, 1965 Russell played on an episode of CBS's Gilligans Island as a Jungle Boy and then in 1967 he guest starred on ABC's western 'The Legend of Jesse James'. He appeared with Jay C. Flippen and Tom Tryon on the 'Charade of Justice' episode on the NBC western series "The Road West" which starred Barry Sullivan. Russell later signed a 10 year contract with Walt Disney Company and starred in many Disney films like Follow Me, Boys!, The One and Only, Original Family Band and Genuine.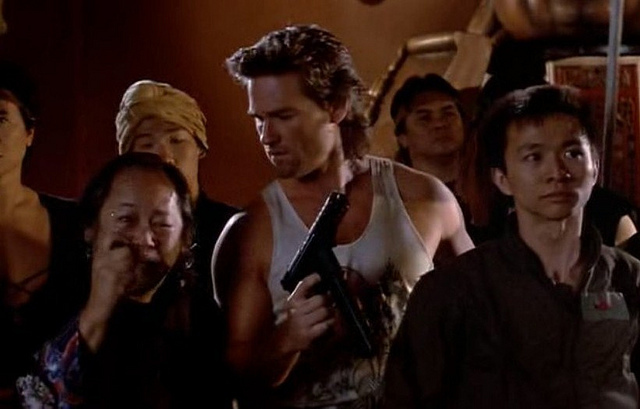 Photo by ikrichter
In 1979, Russell was nominated for an Emmy Award for Outstanding Lead Actor for his role in a Limited Series, made-for-television film Elvis. In the 1994 film Forrest Gump, Russell also provided the voice for Elvis Presley. Russell was nominated again for a Golden Globe Award for Best Performance by an Actor in a Supporting Role for his performance in the 1984 film, Silkwood opposite Meryl Streep. It is said that Russell officially retired from acting as of 2009.
Apart from his career in acting, Russell also ventured into a career in baseball in the early 1970's. He played as second base in the Double A minor league affiliate for California Angels called the El Paso Sun Kings (now called the Los Angeles of Anaheim). During his stay there he became the lead hitter by batting an average .563 hits. While playing a game he was hit in the shoulder by a player running to second base. The collision tore the rotator off in Russell's right/throwing shoulder and forced Russell into retirement by 1973.
Personal Life
In 1979 Russell met actress Season Hubley and the two started to date until they got married in 1979. The two have a son together named Boston Russell but got a divorce in 1983. During the time of divorce while on the film set for the movie Swing Shift Russell re-connected with Goldie Hawn and have since formed a relationship out of which they have produced a son Wyatt in 1986. In 1987 the couple filmed a comedy named Overboard together. Russell and his family currently live in Vancouver, British Columbia, Canada after moving there so their son could play hockey. Russell is prominent member of the Libertarian Part and a licensed FAA private pilot. He is also the uncle of former Major League Baseball player Matt Franco.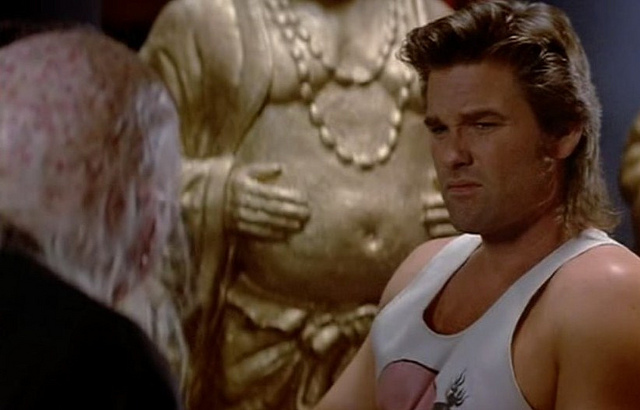 Photo by ikrichter
Filmography
Nick Barlow: My Biggest Headache (1962)
It Happened at the World's Fair (1963)
Guns of Diablo (1964)
Follow Me, Boys (1966)
The One and Only, Genuine, Original Family Band (1968)
The Horse in the Gray Flannel Suit (1968)
Guns in the Heather (1969)
The Computer Wore Tennis Shoes (1969)
The Barefoot Executive (1971)
Fool's Parade (1971)
Now You See Him, Now You Don't (1972)
Charley and the Angel (1973)
Superdad (1973)
The Strongest Man in the World (1975)
The Deadly Tower (1975)
Elvis (1979)
Used Cars (1980)
Escape from New York (1981)
The Fox and the Hound (1981)
The Thing (1982)
Silkwood (1983)
Swig Shift (1984)
Terror in the Aisles (1984)
The Mean Season (1985)
Big Trouble in Little China (1986)
The Best of Times (1986)
Overboard (1987)
Tequilla Sunrise (1988)
Winter People (1989)
Tango & Cash (1989)
Backdraft (1991)
Unlawful Entry (1992)
Captain Ron (1992)
Tombstone (1993)
Stargate (1994)
Forrest Gump (1994)
Executive Decision (1996)
Escape from LA (1996)
Breakdown (1997)
Soldier (1998)
3000 Miles to Graceland (2001)
Vanilla Sky (2001)
Interstate 60 (2002)
Dark Blue (2003)
Miracle (2004)
Sky High (2005)
Dreamer (2005)
Poseidon (2006)
Grindhouse (2007)
Outclass (2007)
War of the Freedom (2010