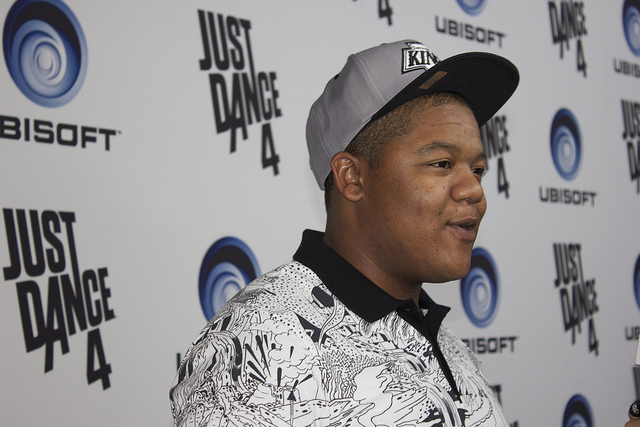 Photo by Neon Tommy
Early Life & Career
Kyle Massey was born on August 28, 1991 in Atlanta Georgia and is best known as an American actor and rapper. His acting career started as a result of his performance in 'The Wizard of Oz' however, his real breakthrough came with his role as Cory on the Disney sitcom 'That's so Raven.' Cory in the sitcom is Raven Baxter's mischievous young brother, in most cases they don't get along. Later down in the series, Cory starred in "Cory in the House" which became a spin off from the 'That's So Raven' Disney series. He also plays a voice over role as Huntsboy 88 in Disney Channel's animated series American Dragon: Jake Long and recently performed a role in upcoming 2011 film 'Tom and Jerry'.
Outside of acting, Massey is also a recording artist. In 2005 he appeared in Disney Channel's Original Movie 'Life Is Ruff' and his rap single titled 'Its a Dog' was included in the movie's soundtrack. Massey performed 'Who Let the Dog Out' for Disney Channel's holiday soundtrack and the Shaggy Dog. He also sang the theme song for 'Ying Yang Yo'
Personal Life
Kyle Massey is the brother of actor Christopher Massey who is best known for starring in Nickelodeons Zoey: 101. He is also StarPower Ambassador for the Starlight Children's Foundation.
Discography
Underdog Raps (2010)
Jingle Bells
Ying Yang Yo Theme song
Filmography
That's So Raven: Supernaturally Stylish (2004)
Life is Ruff (2005)
That's So Raven: Raven's Makeover Madness (2006)
Fame (2009)