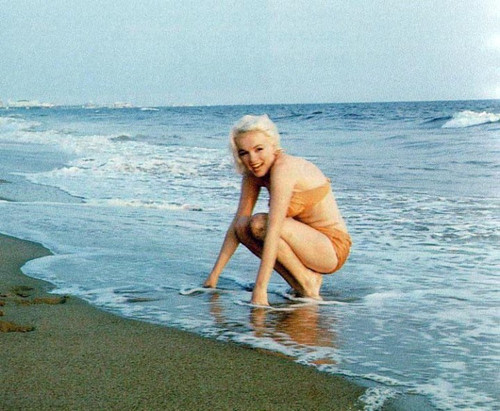 Photo by ky_olsen
Marilyn Monroe (born Norma Jean Mortensen), was born on June 1, 1926, in Los Angeles, California, United States of America. Monroe's birth certificate names the father as Edward Mortensen, with an unknown place of residence. Gladys Baker, Monroe's mother, had married a Martin E. Mortensen in 1924, but they had separated before Gladys' pregnancy. Several of Monroe's biographies suggest that Gladys Baker used Mortensen's name to avoid the stigma of illegitimacy, however, when Mortensen died at the age of 85, Monroe's birth certificate together with her parents' marriage and divorce documents were discovered. The documents showed that Mortensen filed for divorce from Gladys on March 5, 1927, and it was finalised on October 15, 1928. Monroe denied that Mortensen was her father throughout her life, and said that when she was a child, she had been shown a photograph of a man that Gladys identified as her father, Charles Stanley Gifford. She recalls that he resembled Clark Gable and had amused herself by pretending Gable was her father.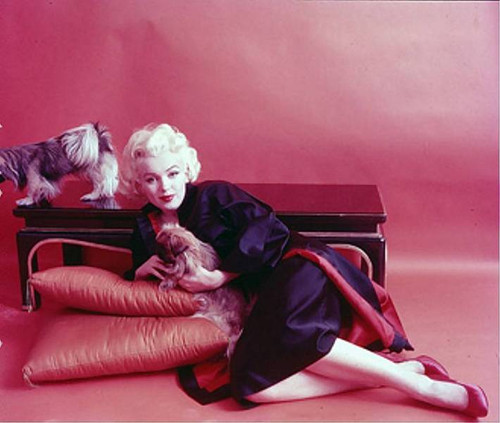 Photo by ky_olsen
Monroe was later abandoned throughout her childhood to a series of foster homes; at age two, she was nearly smothered to death, and at six she was nearly raped. By the time she reached sixteen, she was working in an aircraft plant and married a man she called Daddy. After he went into the military, she began to pursue her career in modelling, and the subsequently divorced in 1946. She went on to study acting at the Actors' lab in Hollywood, and took literature courses at UCLA downtown. She gained a six month contract with Columbia in 1948, and was turned over to coach Natasha Lytess before being features in the B movie "Ladies of the Chorus" (1948) in which she sang two numbers.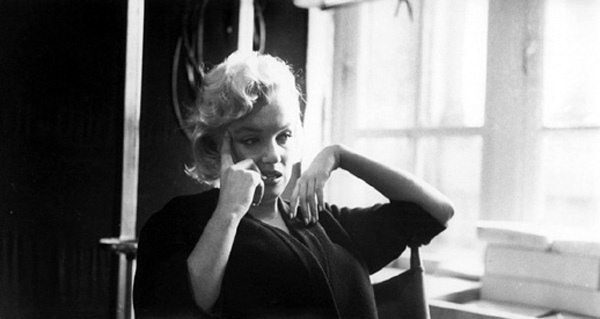 Photo by ky_olsen
After being spotted by Joseph L. Mankiewicz, he put her in "All About Eve" (1950), which resulted in her being re signed to a seven year contract with 20th Century. The films, "Niagara" (1953) and "Gentlemen Prefer Blondes" (1953) were what launched her as a sex symbol and superstar. In 1955, she married and divorced the great baseball player, 'Joe Dimaggio.' After "The Seven Year Itch" (1955), she decided to pursue serious acting to replace the sexpot image she had gained for herself. She went to the New York Actor's Studio where she worked with director Lee Strasberg. She also, during that time, underwent psychoanalysis to learn more about herself. Her evident transformation in the film "Bus Stop" (1965) was praised by critics and the press was stunned by her marriage to playwright Arthur Miller. The went to England in the fall of 1956, where she made the film "The Prince and the Showgirl" (1957) with Laurence Olivier, whom she fought and argued with, and subsequently fell prey to alcohol and pills. Following this, she suffered two miscarriages and gynaecological surgery. Her last picture, "The Misfits" (1961), written for her by departing husband Miller was interrupted by exhaustion. She was dropped from the unfinished "Something's Got to Give" in 1962 due to constant lateness and drug dependency. Four months later, at the age of thirty-six, she was found dead in her Brentwood home of a drug overdose, adjudged "probable suicide."
Marilyn made only 30 films in her lifetime, but her legendary status and mysticism has remained with film, history and popular culture to date.