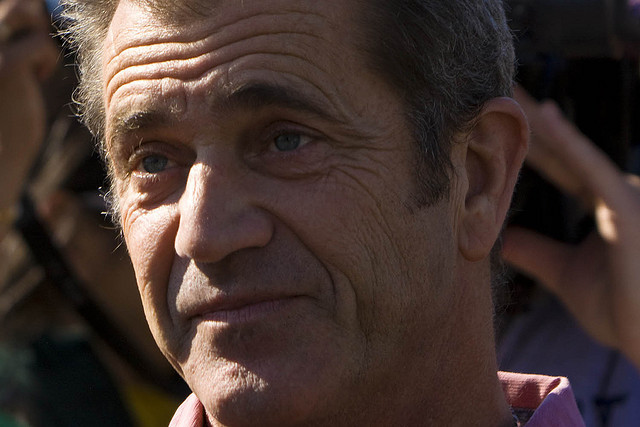 Photo by kjd
Early Life
Mel Colm-Cille Gerard Gibson, is an American actor, film director, producer and screenwriter born on January 3, 1956, in Peekskill, New York. He is the sixth of eleven children, and the second son of Hutton Gibson and Anne Reilly. Due to his mother's Irish nationality, Gibson holds dual Irish and American citizenship. After being awarded $145,00 in a work related injury lawsuit against New York Central Railroad, Hutton Gibson relocated his family to Sydney, Australia, in 1968 when Gibson was 12 years old. Here, he was educated by members of the Congregation of Christian Brothers at St. Leo's Catholic College in Wahroonga, New South Wales, during his high school years. After high school Gibson went on to study at the University of New South Wales in Sydney, performing at the National Institute of Dramatic Arts alongside future film thespians, Judy Davis and Geoffrey Rush.
Career
After completing college, Gibson had a few stints on stage and starred in a few TV shows before being chosen to star in "Mad Mac" in 1979, and in a film titled "Tim," co-starring Piper Laurie, in the same year. "Mad Max" a small budgeted film, earned him international recognition, while "Tim" garnered him an award for Best Actor from the Australian Film Institute, an Oscar equivalent. In 1981, he starred in "Gallipoli," a film which earned him a second Best Actor award from the Australian Film Institute. He married Robyn Moore in the previous year, 1980, and together they have had seven children.
Gibson's American debut came in the film, "The Bounty," which co-starred Anthony Hopkins, and was released in 1984. Three years later, in 1987, Gibson starred in what is arguably his most notable work to date, his signature series, "Lethal Weapon," in which he played the role of Martin Riggs. He took on the starring role in "Hamlet" (1990), a few years later, for which he received critical praise. He went on to make the more endearing "Forever Young" in 1992, and the somewhat disturbing, "The Man Without a Face." in 1993, and by 1995 he brought his most played his most famous role as Sir William Wallace in "Braveheart." For that role, he won two Oscars, one for Best Picture and other other for Best Director. Subsequently, he made the box office hits, "The Patriot" (2000), "Ransom" (1996), and "Payback" (1999). The widely popular 2004 film, "The Passion of the Christ," was directed, produced, co-wrote and self funded by Gibson, and chronicled the passion and death of Jesus Christ. The cast spoke Aramaic, Latin and Hebrew, and though Gibson had initially announced his intention to release the film without subtitled, he relented on this point for theatrical exhibition. The film was highly controversial and sparked divergent reviews, ranging from high praise to criticism of the violence to charges of anti-Semitism. The movie grossed US$622,899,429 internationally and $370,782,930 in the US alone, surpassing any motion picture starring Gibson. It is the eight highest grossing film in history and the highest grossing R rated film of all time. The film gained three Academy Award nominations, and won the People's Choice Award for Best Drama. To date, Mel gibson remains an international superstar and mogul, who is consistently at the top of the Hollywood power lists as well as the Most Beautiful and Sexiest lists.