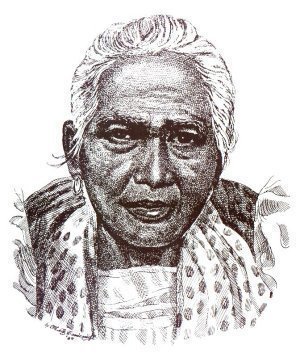 Early Life
Melchora Aquino de Ramos was born on January 6, 1812, in Calcoocan, Manila, Philippines, to a hardworking peasant couple, Juan and Valentina Aquino. Melchora never acquired any formal schooling, but was literate at an early age, and was a talented singer who performed at local events as well as at her church's Mass.
She went on to marry Fulgencio Ramos, a village chief, and together they gave birth to six children. However, her husband died early into the marriage, when their youngest child was only seven years old, and she was left to care and provide for six children as a single mother.
Philippine Revolution
During the Philippine revolution, Melchora was a business woman and her businesses became a refuge camp for the wounded and sick revolutionaries to whom she gave motherly love, medical attention, food and spiritual support. Additionally, her house frequently harboured secret meetings of the revolutionaries and she thus earned the name "Mother of the Katipunan" or revolution. When the Spaniards discovered the secret activities and her knowledge of the Katipuneros' location, she was asked to divulge their hiding place, but subsequently refused. She was then arrested by the Spanish Guardia Civil, and deported to the Marina Islands, where she was sentenced to be exiled.
When the American took possession of the Philippines in 1898, Melchora, like other exiles, returned to the Philippines to live with her daughter, until her death on March 2, 1919, at 107 years old; her remains lie in her own backyard, now a Memorial Park, in Quezon City.
As a token of Filipino gratitude, a Quezon City district and a road were named to honour her death, and her profile marked the Philippines five-centavo coin from 1967 to 1992. She was also the first Philippine woman to appear on the Philippine peso banknote