Photo by C.SanAntonio
Cornell Haynes, Jr. otherwise known by his stage name Nelly is a rapper, singer, actor and entrepreneur. Nelly made his solo debut in 2000 with Country Grammar, and sealed his career as an upcoming musician with albums such as Nellyville (2002), Sweat and Suit (2004) and compilation Sweatsuit (2006).
Nelly became a Grammy award winning artist in 2003 and again in 2004. His film credits include the 2005 remake film The Longest Yard with Adam Sandler and Chris Rock. A budding entrepreneur Nelly built Vokal Clothing Company and the women's fashion line Apple Bottoms which was endorsed by Oprah on The Oprah Winfrey Show In 2004. The Apple Bottom jeans were thereafter listed as one of "Oprah's Favorite Things."
Early Life
Nelly was born Cornell Haynes Jr. in Austin, Texas in November 1974. His father, who was in the Air Force, moved the family to Spain for three years before eventually settling in Mississippi. His parents were divorced in 1892.
Nelly moved with his mother to University City, Missouri as a teenager and became a member of the rap group St. Lunatics; the group became popular with its single "Gimme What You Got"
On June 5, 2001 St. Lunatics released their debut album Free City almost a full year after the release of Nelly's debut, Country Grammar. The album was successful, eventually going platinum.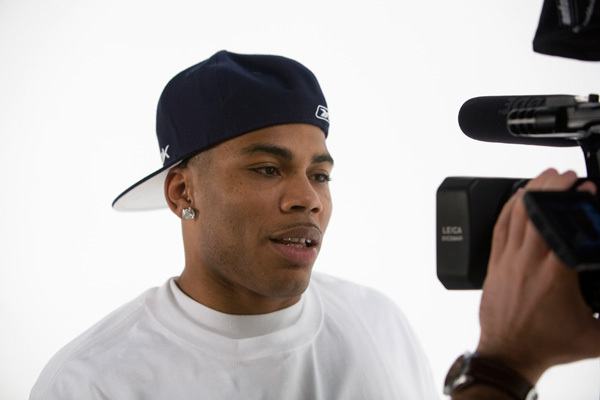 Photo by reeb0k2008
Nelly's Country Grammar and Nellyville
Nelly became signed to Universal Music Group, and released his major label Billboard 200 debut Country Grammar in 2000. The title track "Country Grammar" became an immediate hit topping the Hot 100 and Hot Rap Tracks at number 7 and number one respectively. The album also contained the singles "E.I.", "Ride Wit Me", and "Batter Up". The album's success culminated with the RIAA certification 9 times platinum in 2004.
Nelly's follow-up album Nellyville was released in 2002, debuting at number 1 on Billboard's Top 200 Music Albums. The album's lead single "Hot in Herre" was Nelly's first number one on the United States Billboard Hot 100 Singles Chart and reached number four in the UK. It later won Best Male Rap Solo Performance, at the 2003 Grammy Awards. In 2008, it was ranked number 36 on VH1's 100 Greatest Songs of Hip Hop.
Other notable singles on the album include "Dilemma" featuring Kelly Rowland and "Work It" featuring Justin Timberlake. Nellyville was certified 6 times multi-platinum in 2003.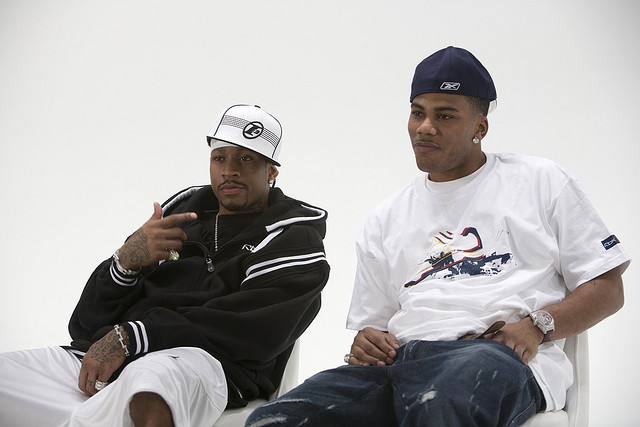 Photo by reeb0k2008
Further Albums
Nelly's third RIAA certified album was Da Derrty Versions: The Reinvention released in 2003. It featured the hit single "Iz U" from the soundtrack to Walt Disney's The Haunted Mansion and "Tip Drill" the single with the controversial music video.
In 2004 Nelly released two albums simultaneously, the rap-oriented Sweat and R&B version Suit. Suit, debuted at number one on the Billboard albums chart, and Sweat, debuted at number two. Suit featured a hit collaboration with country music star Tim McGraw called "Over and Over". In 2005 Nelly produced Sweatsuit, a compilation of tracks from Sweat and Suit with three new tracks including the number one hit single "Grillz".
In 2008 Nelly's fifth studio album Brass Knuckles was released featuring the singles "Party People" with Fergie and Jermaine Dupri production Stepped On My J'z" along with others.