Biography of Paula Abdul
Paula Abdul is one of America's seasoned pop singers and former American Idol Judge. The 5′ 2″ Gemini is an acclaimed choreographer, former Lakers Girl and actress. She has worked with music sensation Janet Jackson, movie veteran Eddie Murphy and made guest appearances on various television shows.
Paula's first album, Forever Your Girl, debuted in 1988, and spawned a succession of Pop-R&B hits up to the early l990s. She had six number one singles on the Billboard Hot 100 and won a Grammy for "Best Music Video – Short Form" for her single "Opposites Attract". She also won the "Primetime Emmy Award for Outstanding Choreography" twice.
After a period of absence from the entertainment scene Paula reemerged as one of the three infamous American Idol judges where she spent a successful eight years before resigning in 2009.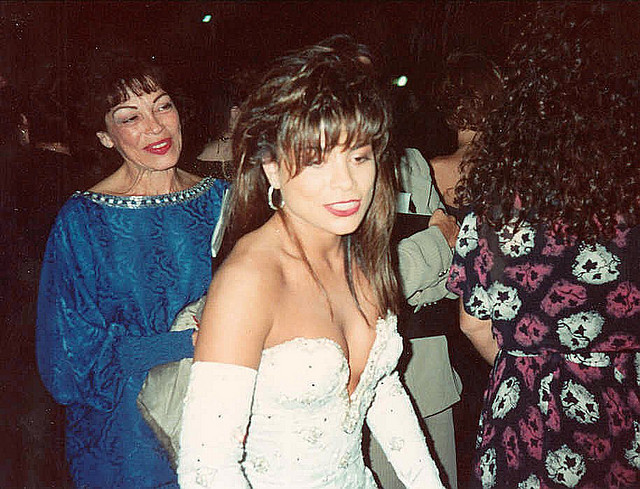 Photo by Alan Light
Early Life
Paula Abdul was born June 19, 1962 to Jewish parents Lorraine and Harry Abdul. She grew up in the San Fernando Valley, California. She began taking dance lessons at age eight and attended Van Nuys High School, where she was senior class president, an honor student and head cheerleader.
Paula studied at the California State University at Northridge majoring in television and radio. She joined the Los Angeles Lakers cheerleaders during her freshman year and became head choreographer within three months. Paula decided to pursue her career in dance and choreography fulltime and left the university.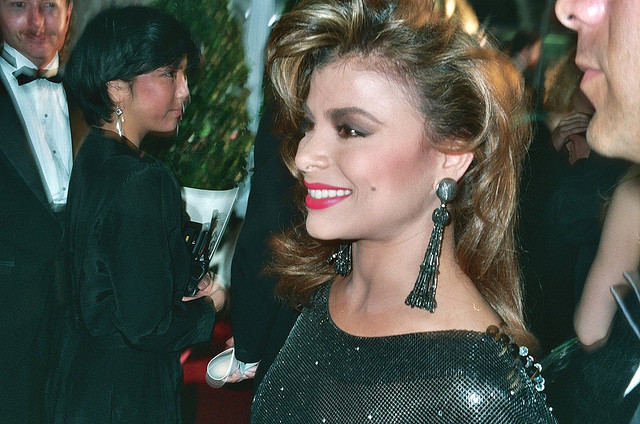 Photo by Alan Light
Career in Choreography
Paula was discovered by The Jacksons at one of the Lakers games; this led to her being recruited to choreograph the video to their 1984 single "Torture". Her success with the video launched her career and she became a much sought after choreographer. Paula went on to do further work with The Jackson's including their Victory tour, and Janet Jackson's Control album.
Paula also worked out the choreography for movies such as Jerry Maguire, Coming to America and American Beauty. She has worked with televisions specials, commercials and award shows including the Academy Awards.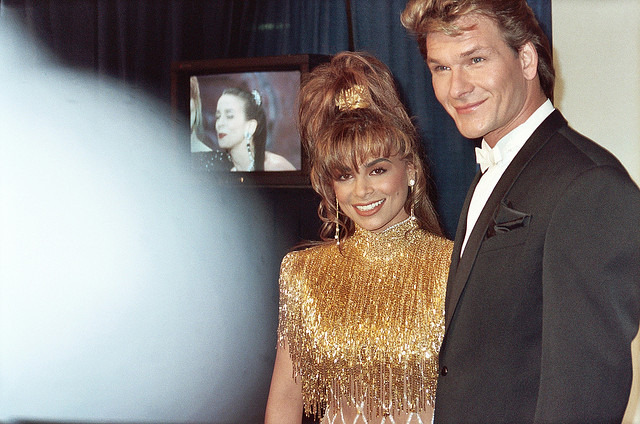 Photo by Alan Light
Rise in Music
In 1988, Abdul released her pop debut album, Forever Your Girl. The album took 62 weeks to hit #1 on the Billboard 200 album sales chart and eventually became multi-platinum in 1989. Notable singles were "Straight Up", "Forever Your Girl", "Opposites Attract" (which won a Grammy for its video) and "Cold Hearted". Paula's remix album, Shut up and Dance, which reached #7 on Billboard's album chart, became one of the most successful remix albums to date.
In1991 Paula released her Spellbound album which included hit singles such as Billboard Hot 100 toppers "Rush, Rush", "Promise of a New Day," and the Top 10 hit "Blowing Kisses in the Wind".
1995 saw Paula recovering from an eating disorder and the launch of her new album Head Over Heels. The album received mixed reviews. The first single off the album, "My Love Is for Real" peaked at #28 on Billboard's Hot 100 chart but still received several MTV Video Music Award nominations. The album became Paula lowest selling studio album with just three million copies.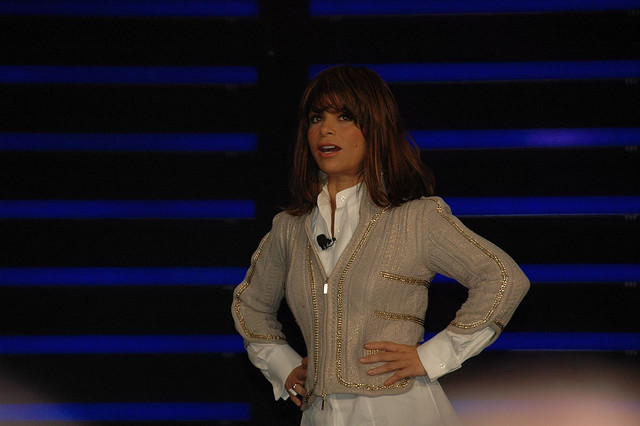 Photo by dfarber
T.V. Personality
After reaching a low point in her career, Paula took a break from the public's eyes until 2002 when she returned as a recurring judge on the hit reality competition show American Idol which airs on Fox Network. As the show's following grew so did Paula's popularity which was especially due to her opposing personality to lead judge and American Idol creator Simon Cowell. On July 18, 2009 Paula's resignation from the show was confirmed via a press release.
Personal Life
Abdul was married to American actor Emilio Estevez from April 29, 1992 to May 1994 and later married sportswear designer Brad Beckerman in 1996. They divorced in 1998. She begun dating restaurateur J.T. Torregiani in 2007 but the relationship only lasted for one year.