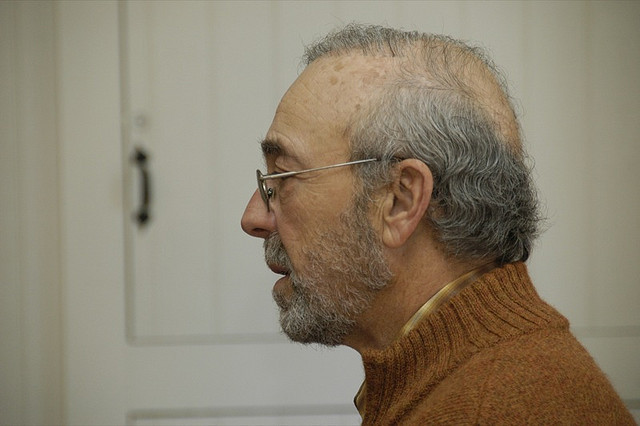 Philip Caputo is an American author and Pulitzer Prize winning journalist. He is the author of six works of fiction including Equation for Evil, The Voyage, and Acts of Faith and two memoirs, A Rumor of War, which is directly influenced by his Vietnam experience and has sold more than two million copies sold since its publication in 1977, and Means of Escape.
Caputo was a Marine in Vietnam serving between 1965 and 1966. During this time he covered the war for the Chicago Tribune and was awarded a Pulitzer Prize for reporting. Caputo's second Pulitzer Prize (for Local Reporting) came when he worked as a part of the Chicago Tribune team in 1972/1973. He and his team members were awarded for "uncovering flagrant violations of voting procedures in the primary election of March 21, 1972" in Chicago.
Early Life and the Marines
Caputo was born June 10, 1941 in Westchester, Illinois. Caputo was raised in a Roman Catholic family and was educated at Fenwick High School and Loyola University Chicago where he graduated with a Bachelors of Arts in English in 1964.
In 1965, Philip Caputo joined the United States Marine Corps as an infantry lieutenant; he was deployed to South Vietnam. He returned to the United States in 1966. After serving three years in the Corps, Caputo began a career in journalism, joining the staff of the Chicago Tribune which lasted for nine years. During his tenure at the Tribune returned to Vietnam as a foreign correspondent which lasted for five years. He won a Pulitzer Prize in 1972 as part of a team that covered an election fraud in Chicago.
He covered the fall of Saigon in 1975 and was wounded in Beirut. It was during his recovery that he completed the Vietnam memoir manuscript for A Rumor of War for which he received acclaimed praise. Caputo went on to serve in Italy, the Soviet Union, and the Middle East.
Acclaimed Author
Caputo resigned from the Chicago Tribune in 1977 and delved into writing books and magazine articles. His bestselling memoir Rumor of War was released in 1977. Rumor of War is an autobiography about Caputo's service in the United States Marine Corps in the early years of American involvement in the Vietnam War. His first novel Horn of Africa was published in 1980 and was followed by several novels which were tainted with accounts of Caputo's experiences spanning Africa, Alaska, Florida and Vietnam.
Caputo is the author of seven works of fiction including Exiles, The Voyage and Acts of Faith, two memoirs, and four works of non-fiction. He has also worked with the New York Times Magazine, Esquire and National Geographic as a contributing. His newest novel Crossers was published in October, 2009 and weaves a story that looks at drug trafficking and illegal immigration among other dark elements.