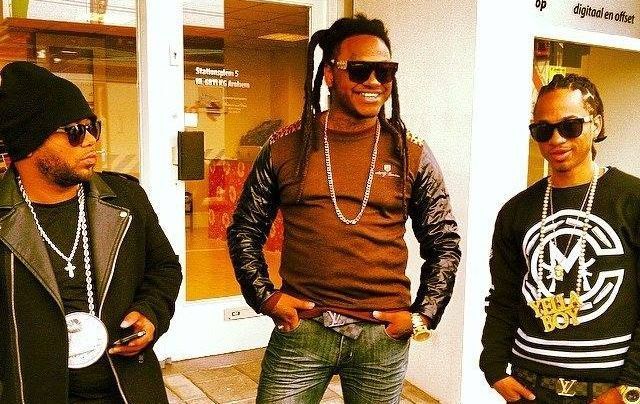 Photo by Pretty Ricky | Facebook
The R&B/Hip Hop boy band sensation Pretty Ricky was formed in 1997 in Miami, Florida. Four brothers including, Diamond "Baby Blue" Smith, Spectacular Smith, Corey "Slick'em" Mathis and Marcus "Pleasure P" Cooper, all born between 1984 and 1986, made up the group which was managed by their father, Jo "Blue" Smith. Mr. Smith is the father of all the original members except Marcus "Pleasure P" Cooper and only members Spectacular and Baby Blue share the same mother.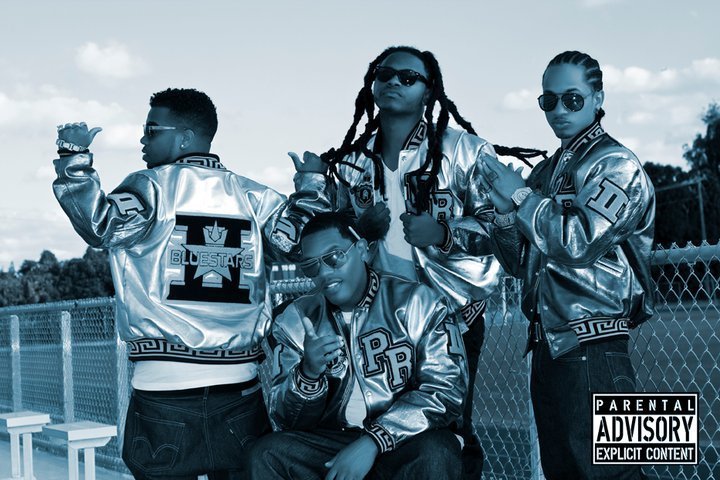 Photo by Pretty Ricky | Facebook
Initially, the group now known as Pretty Ricky, was called Pretty Rickie and the Maverix. However, the name was changed after the country music group the Mavericks objected. Subsequently, the brothers made a decision to change the name to Pretty Ricky, dropping the Maverix and replacing the 'ie' with what they thought was a more masculine letter: 'y.'
The group recorded their single Grind On Me" in 2004, which received heavy airplay on Miami radio stations. Soon this lead to the group's discovery and them signing with Atlantic Records. Subsequently they gained national exposure and their music careers were officially launched. After they signed the deal with Atlantic Records in 2004, their hit single "Grind On Me" was rerecorded as a less explicit version of the original and was released on their debut album in 2005, titled "Bluestars." For exposure and to promote their new album, the group toured on the Scream Tour IV concert series with acts like Omarion and others.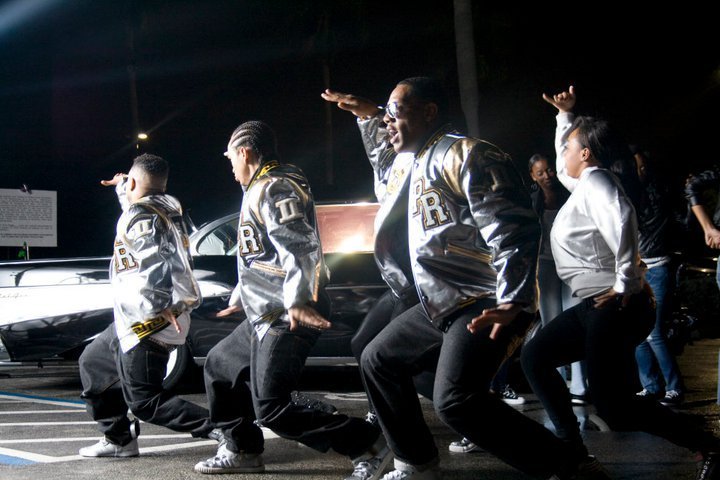 Photo by Pretty Ricky | Facebook
In 2007 they released their sophomore album titled "Late Night Special." Their second album produces major hits like "On the Hotline" and "Push it Baby" which featured Jamaican dancehall artiste Sean Paul. In the following year, Pleasure P parted was with the group to pursue a solo career in music. He was subsequently replaced by "4Play" and Pretty Ricky then began the recording of their third album, "Eighties Babies," was set for release on October 14 of the same year. Their first single from their third studio effort was titled, "Cuddle Up," and featured the female R&B group Butta Créame. The second single from their third album, "Knockin' Boots" was led by 4Play's vocals and is a retro inspired ballad first made popular by Luther Campbell's group H-Town, originally recorded in 1993. Besides the collaboration with Butta Créame, there were no other guest appearances on "Eighties Babies." Additionally, the album suffered an internet leak which forces the group to record a name album. On January 11, 2009, Pretty Ricky released a statement saying "Pretty Ricky has moved forward with plans to record a self-titled album for release later in the year. The rerecorded, self titled album included their new member, Lingerie, and was released on July 21, 2009. Their leading single on that album was "Tipsy In Dis Club," which was released as a digital download, peaking at no. 53 on Billboard's Hot R&B/Hip Hop Songs and no. 6 on the 106 & Park's Countdown list. Upon release, there were three versions of the self titled Pretty Ricky album available, namely, "Clean," "Dirty" and "Chopped & Screwed." Critics have claimed that Pretty Ricky's self titled effort is their best album to date.