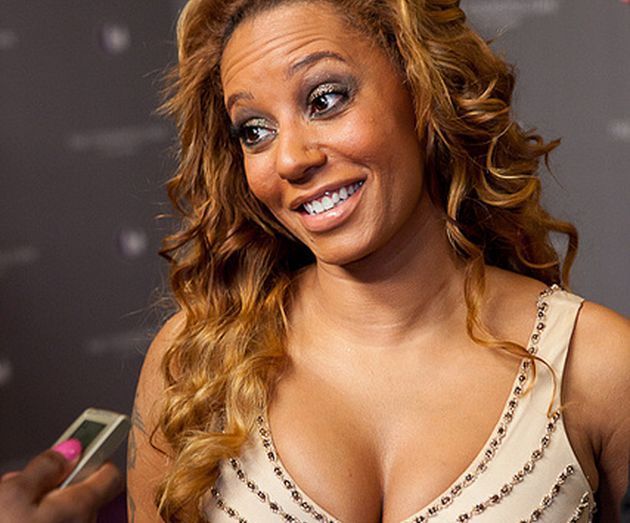 Photo by The Cosmopolitan of Las Vegas
Early Life
Melanie Janine "Scary Spice" Brown was born was born on May 29, 1975, in Harehills, Leeds, West Yorkshire, England. She is the daughter of a Caucasian mother and a Negro father, and is the older of two children. Before entering into the entertainment industry, Melanie studied performing arts at Intake High School in Leeds. She worked as a dancer at a holiday resort in Blackpool, Lancashire for a short time.
Brown started her music career in a band called Touch, after seeing an advertisement for an audition in a newspaper. After leaving their original management, the group eventually teamed up with manager Simon Fuller, and later became known as the Spice Girls.
Music Career
Brown, along with four other girls, shot to fame as members of the Spice Girls with the release of "Wannabe" in 1996. The debut album, Spice, shot to number one internationally. Melanie, like all the other girls in the group, had s nickname. Her nickname was Scary Spice because of her animal print clothing, big hair, loud Leeds accent, throaty laugh and aggressive attitude. The Spice Girls enjoyed mega popularity in the late 1990s, selling over thirty-five million albums in just two years. The were subsequently one of the best selling girl groups of all time, selling more than fifty-five million records worldwide. After their third studio album was released, titled "Forever," the members of the group disbanded, and Brown went on to pursue a solo career.
Brown worked on her debut solo album, with producers such as Sisquo, Tedd Riley and Jimmy Jam and Terry Lewis. Her debut, "Hot," was released one month after her first single, on October 3, 2000. It was not a success and garnered mediocre reviews, selling a disappointingly low, 7,419 copies in its first week. After her sophomore solo effort was released amid harsh criticisms, Virgin Records dumped Brown from their label.
In April 2004, Brown played the role of Mimi Marquez in the musical, "Rent" and gained positive reviews, but not from the show's fan base. After her stint in "Rent" she played her second and last solo gig to date in a New York club, performing some songs from the musical and featuring some new material she had written. The songs received positive response and Brown decided to release them a year later through an independent label, Amber Café.
Brown reunited with the other Spice Girls for a reunion tour that began in December 2007 and concluded in February 2008. The tour was a major success, and coincided with a greatest hits album, documentary and promotion. In July 2008, Brown announced that she was busy recording tracks for a new album, expected for release in late 2008. However, the album has not been released and no official statement or confirmation from any record label has been made regarding its release or production to date.
Personal Life
In February 2007, brown began dating long term friend and movie producer Stephen Belafonte, whom she quietly wed on June 6, 2007, in Las Vegas, Nevada. They renewed their vows in a marriage ceremony in Egypt on November 8, 2008.