Early Life
Shakira Isabel Mebarak Ripoll known around the world as just Shakira was born on February 2, 1977 in Barranquilla, Colombia to Nidya del Carmen Ripoll Torrado and William Mebarak Chadid. She has 8 older half siblings from her father's previous marriage. She would write short note to her father as a child which he encouraged. By the age 4 she wrote her first real poem titled "La Rosa De Cristal" ("The Crystal Rose"). She was fascinated by her father's typewriting and had asked for one for a Christmas present. At seven she got one and continued writing her poetry.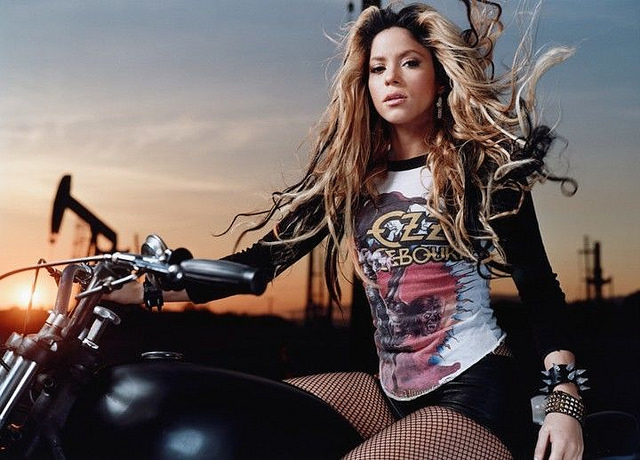 Photo by granby342
Dancing
Her father took her to a local restaurant where she first heard the doumbec drum normally associated with belly dancing. The sound spoke to her and before she knew it she was up on the table dancing. The other patrons clapped and cheered her on and that was how she knew she wanted to be a performer. By age seven she joined a group of belly dancers in a Middle Eastern Restaurant. She developed moves and showed them to anyone who would watch her. She said in a MTV interview that she practised her dancing by trying to flip a coin on her belly. Videos like Hips Don't Like and Beautiful Liar shows that the intense training she did paid off. She has even won an award for Belly Dancing Superstar.
Singing
Shakira wanted to join the choir at her catholic school but she was not given the chance as the nun in charge said that her voice sounded like a goat. The students in her school also said that he voice sounded animal like. She always had to sing solos because her voice overpowered her classmates but that didn't deter her. As faith would have it her friend, a local TV producer met a Sony Executive on a flight and convinced him to audition Shakira in a motel lobby. He instantly loved her voice but his colleagues felt the opposite.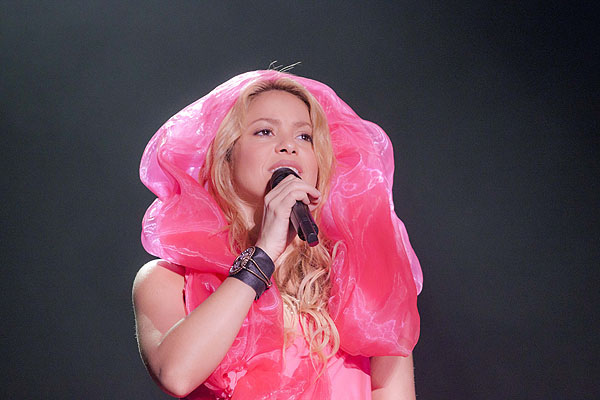 Photo by Portal Focka
In a very sneaky way they set it up for Shakira to do an in person interview but didn't let the other executives know that it was the same girl that they had rejected. With her talent she won them over and was signed to a three album deal. She recorded her first album 'Magia' when she was about 14 years old. She failed miserably and it wasn't until her second album 'Peligro' which came out two years later she mange to draw the attention on a few persons. When Shakira appeared in a Song Festival featuring upcoming Latin American singers and came third singing a song by Ricky Martin, that boost her popularity and made her third album 'Pies Descalzos' a hit selling over 4 million copies. After turning to renowned producer Emilio Estefan and releasing another album it was clear that she had made herself known in the English speaking countries and other countries like France and Switzerland. She was later named the favourite international artist on August 2000 MTV Video Music Awards. Her 2001 album sold over 13 million copies. She currently lives in Bahamas where she continues to do what she is good at and loves. Shakira has a new album 'She Wolf' that was released in October 2009 which features mostly English songs, the Spanish version will be released 2010.