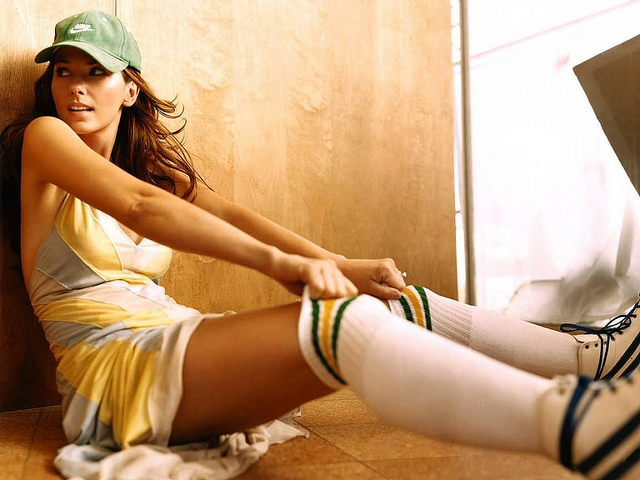 Photo by runonbeat
Early Life
Eilleen Regina Edwards also known as Shania Twain was born to Clarence and Sharon Edwards on August 28, 1965 in Windsor, Ontario. When she was two years old her parents divorced. Her mother, sister Jill and her moved to Timmins, Ontario. It was there her mother met and married Jerry Twain. Eileen and her sister where adopted by him and this legally changed their names to Twain. Her childhood was not the same as most 8 years old children. She had to work at a McDonald's restaurant and also she sang in bars and local night clubs to support her family. Although she didn't like the atmosphere, she survived because singing was her passion.
Singing
Is Love a Rose and Just Like the Storybook are the first two songs that Twain wrote but she realised that performing was just as important as writing the songs. She was invited to perform on Tommy Hunter Show on CBC by age 13; this was while attending Timmins High and Vocational School. She was also in a local band called Longshot. After graduating from school in July 1983, she joined a band led by Diane Chase called 'Flirt' where she toured around Ontario. Ian Garret from Toronto started giving her singing lessons. She often didn't have enough money to pay for the lessons, so she would clean his home. In 1984 her talent was noticed by DJ Stan Campbell who even wrote an article lamenting on her magnificent talent. A regional country singer Mary Bailey fell in love with Shania and bought her contract that she had with Stan Campbell and moved her into her home. Eileen practiced music everyday for hours and in 1985 Bailey took her to Nashville and producer Tony Migliore, had her do backing vocals for Keita Haverland in 'Too Hot to Handle'. Shania's dream was to become a rock singer and not a country singer so after a couple of months she returned to Canada with Mary. She had formed a band with Eric Lambier and Randy Yurko who she was dating at the time. Her parents died in a car accident on November 1, 1987 and she had to take care of her family who she supported by performing at the Deerhurst Resort in Huntsville, Ontario.
Career
1993 was like the beginning of a new life for Eileen. She changed her name to Shania which means 'On my way' in Ojibwa. She set up demo tapes for herself and her manager Mary, arranged for her to meet with recording executives. In no time she caught the attention of a couple of labels but it was Mercury Nashville Records who signed her in a couple of months. Her self-titled album was released in 1993 which gained her the attention of the public. She gained two hit singles in the US, one of which was 'What Made You Say That'. Her second album was released in 1995, 'The Woman in Me'. The songs from that album were either written by her or co-written by Robert John "Mutt" Lange who she later married. She also had three #1 hits one of which was "No One Needs to Know". In 1997 she released another album, 'Come on Over'. This had hits like You're Still The One, Don't be Stupid and From This Moment On. This album was on the charts 2 years and sold over 20 million copies in the United States and 34 million copies worldwide. She won four Grammy Awards with songs from that album, including the Best Country Song. She continues to make hits and had released three other albums since then. She has recently done the soundtrack for Desperate Housewives a series on Lifetime with a single called "Shoes.