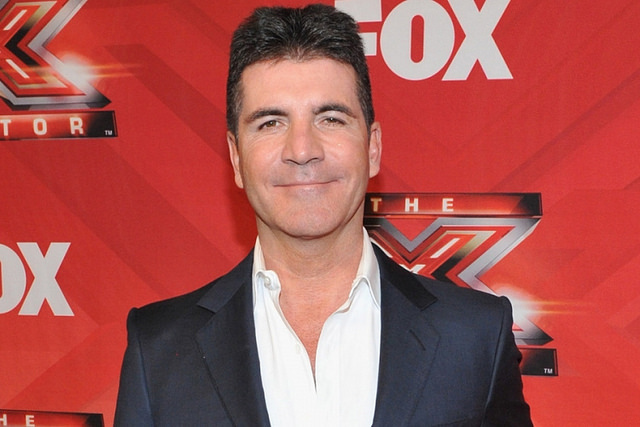 Photo by moi247.com
Early life
Simon Phillip Cowel was born to Eric Phillip Cowel, an estate agent developer, and mother Julie Brett, former ballet dancer. He has one younger brother and two half-brothers. They grew up in Elstree, Hertfordshire but he was born in Brighton, East Sussex England. Simon and his brother attended the Dover College but he left early at the age of 16. He took small jobs but he didn't get along with colleagues and bosses. Eventually his father who at the time was a recording giant at EMI Music Publishing got him a job in the mail room.
Career
He got hired as an assistant to an A& R man. Simon worked his way to the top and got promoted to a music publishing position. He formed E&S Music with his boss at EMI. They had several hit records with five singles in the UK top 40 at one point. Simon went on to work for Lain Burton, the co-founder of that Hot Gossip and the recording label Fanfare. They worked together for many years where Cowel achieved success for the first time. Fanfare had numerous hits and various Pop artistes. Their biggest achievement was Sinitta, selling more than half million of her classical hit single "So Macho" and even more of her album "Rondo Veneziano" in 1984. They ran into some difficulties and eventually Simon had to return home to live with his parents and became an A&R consultant for BMG. 2006 was when he finally got the break he was looking for as he signed two record deals that year. In the USA he agreed to be a judge on American idol, earning 20 million pounds (33 million) per season for the next five years. He also has another show on Fox called Got Talent and American Inventor on other networks. In the UK he has his talent show called X-Factor, a singing talent show. Simon also has his expanding recording company that is always turning out new hits or a new album. Artistes like Leona Lewis and II Divo are great examples of his success.
Personal Life
In 2002 Simon was dating Terri Seymore who was a good friend of his for many years but it was reported that they broke up 2 years later. He is the godfather of Sinitta's adopted children. He also recently admitted that he uses Botox. In 2009 it was said that his net worth was $196 million. It was revealed that he pays more than 21.7 million pounds per year in income tax. Simon recently donates $160,000 to fund experimental cancer treatment of 18 month old baby girl, Sophie Atay who was diagnosed with a rare form of cancer called neuroblastoma.