Stacy London | Photo by: Stock Free Images
Early Life
Born on May 25, 1969 in New York, New York Stacy London is of Sicilian descent on her mother Joy side of the family. Her father Herbert London is the president of the Hudson Institute. She had a B.A. from Vassar College with a double major in German Philosophy and Literature. It was during an internship at Christian Dior's PR department in Paris that she took an interest in the fashion industry.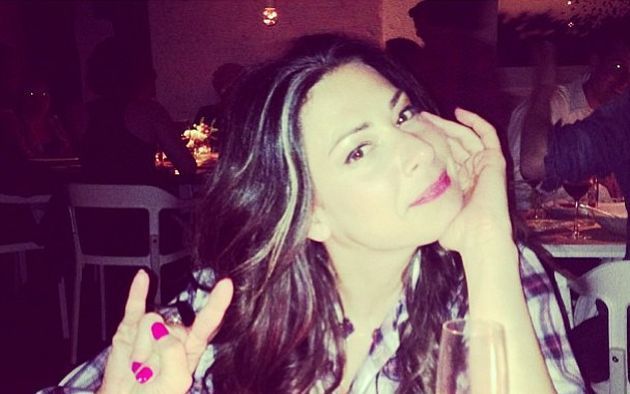 Photo by: Stacy London Fan | Instagram
Career
Stacy began as a fashion assistant at Vogue Magazine and later a senior fashion editor at Mademoiselle. She have styled for celebrities like Liv Taylor and Kate Winslet. She has also done fashion shows for designers like Rebecca Taylor of Ghost. In 2003 she launched her career as the co-host on TLCs 'What Not To Wear'. She has her weird way of showing her approval or disapproval of what you wear without hurting your feelings too much. In 2005 she and her co-host Clinton Kelly wrote a book together called 'Dress Your Best: The Complete Guide to Finding the Style That's Right for Your Body'. In addition to What's Not to Wear, she has her own show called 'Shut Up! It's Stacy London'. Stacy has many different projects that she is currently working on. She is the brand ambassador for Pantene. She also partner with Sprint to launch their 'My Mobile Style' website in2007. London joined the TODAY show as a style consultant and now has her own segment called 'Ask Stacy'. Stacy has appeared on many shows as a consultant such as Oprah, Tyra and Wendy Williams. She is now a supporter of the America Cancer Society trying to revamp their "Look Good Feel Better" program. She also does makeovers for the patients from the Triple Negative Breast Cancer Foundation and sits on the board of 96 Magnolia, another charity cancer organization.

Photo by: Stacy London Fan | Instagram
Personal Life
She is currently has a cat called Al and they live together in Brooklyn. Stacy has over 300 pairs of shoes. She was a member of the Phi Beta Kappa. As a child she had suffered from psoriasis. She now has become a spokesperson for the National Psoriasis Foundation due to her experience. She also have had a problem with her weight throughout the years but had learnt that no matter what size you are, having the right clothes is everything.