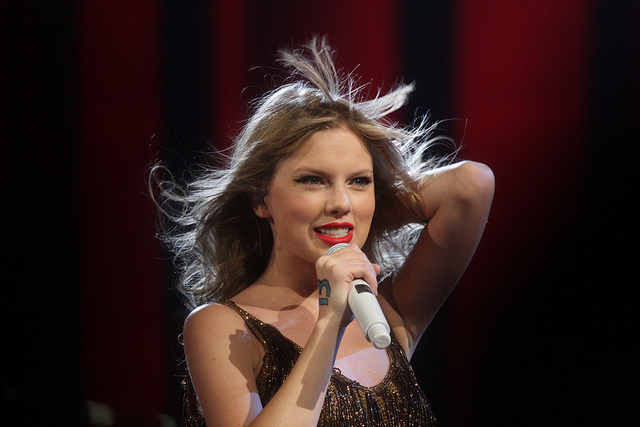 Photo by Eva Rinaldi Celebrity and Live Music Photographer
Early Life
Taylor Alison Swift was born on December 13, 1989 to Scott and Andrea Swift in Wyomissing, Pennsylvania. She also has a younger brother called Austin. She won a national poetry contest on a three page poem entitled "monster in the Closet" when she was in the fourth grade. Taylor began singing the songs she wrote at karaoke contests, festivals and fairs around her hometown. She then moved on to other towns and she did her major shows at Bloomsburg Fair where she was well received.
The Beginning
A computer repairman first showed her three chords on the guitar and it was those three chords she used to write her first song "Lucky Star". She used this as a media for channeling her pain from not fitting in with the other children at school. After being rejected by all the recording companies in Nashville, she was asked to sing the national anthem at the U.S. Open tennis where she was well received. She became the youngest staff song writer ever hired by the Sony/ATV Tree publishing house at age 14.
Career
"Tim McGraw'' was her debut single in 2006 which reached #6 on the Hot Country Songs Billboard. Her album titled "Taylor Swift" was later released on October 24, 2006. She wrote and co-wrote the song on her album, which was number 19 on the Billboard 200 and sold over 38,000 copies the first week. The only other country artiste that have made number one sales position for 20 weeks or more are the Dixie Chicks which are one of the bands that had influenced her in the first place and Carrie Underwood. In 2008 she released another album entitled 'Beautiful Eyes' sold exclusively at Walmart. It sold 45,000 copies in the first week. On November 11, 2008 she released another studio album "Fearless".