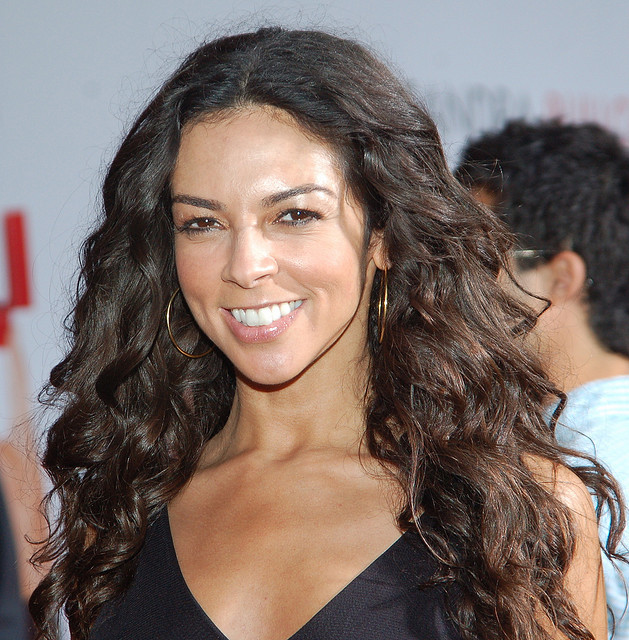 Photo by Sharon Graphics
Early Life
Theresa Helena Seymour was born in Hertfordshire, England in 1974. She was raised by her mother, she never knew her father.
Career
She was first recognized when she became the co-host of "Wheel of Fortune" from 2000-2001. Over those two years she also came into two movies "In the Beginning" and "24 Hour Party People". In 2006 she appeared on "The Tyra Banks Show" as a judge in search of the next top male model and played herself in the movie "Material Girls". Seymour has recently been seen as a correspondent on the popular US entertainment news show Extra and occasional reporter on ITV2's The Xtra Factor and This Morning.
Personal life
Long time friend Simon Cowell and Terri began dating in late 2002. By 2006 the British newspaper "News of the World" reported that Simon had cheated on her with Jasmine Lennard who is a model, they also printed photos of her leaving his home. Both Cowel l and Lennard denied it and they both were in relationships at the time and said that it was a business meeting. In 2008 it was said that they had broken up due to the fact Simon was unwilling to settle down and have children. Terri Seymour apparently told close friends that things just weren't working out anymore between her and Simon. It was said that he bought a house as a break-up gift. They have remained friends as they are seen at events such as the finale of "American Idol" seventh season. In May of 2009 she was attacked by Janice Thibodeaux a 33-year-old female. It is unclear of what Seymour did to receive such an attack but she later had to get a restraining order against the 33-year old female.