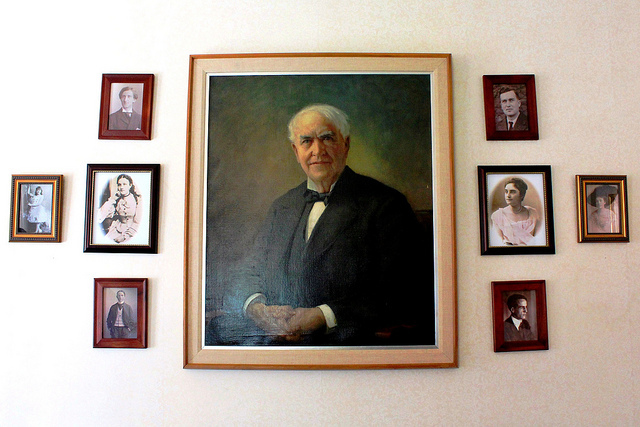 Early life
Thomas Alua Edison was born on February 11, 184 in Milan, Ohio. He grew up in Port Huron Michigan. He was the youngest of several children for his father Samuel Edison, Jr. and Nancy Matthews Elliot. Thomas went to school for about three months but the teacher said he was addled because his mind was often wandered. His mother then decided to home school him. He developed hearing problems at an early age due to a bout of scarlet fever infections. Much of his education came from R.G. Parker's School of National Philosophy and the Cooper Union. His family eventually had to move to Michigan where life for Thomas was bittersweet. It was the skills that he learnt there that made him a great businessman. He developed 14 companies including General Electric which is still existing and one of the largest publicity traded company in the world.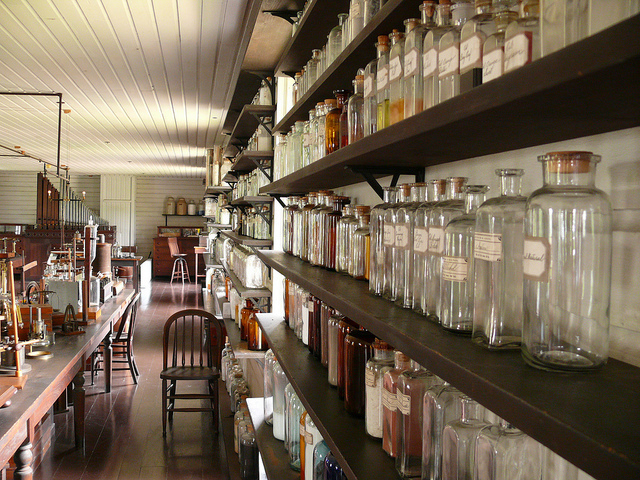 Photo by marada
Career
During his early years Thomas became a telegrapher. He loved the job and he chose the nightshift so that he could do what he loved which was reading and conducting experiments. This later led him to lose his job as a telegrapher after he made a spill which ran into the bosses' office. Thomas was a great inventor and began his career in Newark, New Jersey where he was later known as "The Wizard of Mentor Park". He gained his fame with his first major invention, the phonograph in 1879.he also assisted in experiments on the telephone, and electric railway and iron ore separation. In 1877 he created the carbon microphone used in telephones along with the Bell receiver until the 1980s. Edison patented a system for electricity distribution in 1880. Thomas also invented the Fluoroscope, a machine that uses x-rays to take radiographs. Edison was active in business right up to the end. Just months before his death in 1931, the Lackawanna Railroad implemented electric trains in suburban service from Hoboken to Gladstone, Montclair and Dover in New Jersey.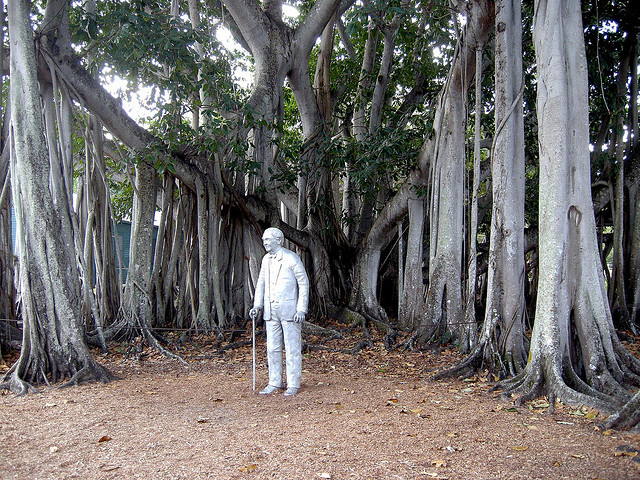 Photo by milan.boers
Personal life
December 25, 1871 he married 16-year old Mary Stilwell. They had three children Marion, Thomas and William. Mary died and he remarried to Mina Millar who was 20 and Thomas 39. They then had three children Madeline, Charles and Theodore Edison. Charles, Theodore and William all became scientists. Edison became the owner of his Milan, Ohio birthplace in 1906. On his last visit, in 1923, he was shocked to find his old home still lit by lamps and candles. Edison was said to have been influenced by a popular fad diet in his last few years, it was said that the only liquid he consumed was a pint of milk every three hours. He believed that this would restore his health. Thomas Edison died of complications of diabetes on October 18, 1931, at his home in Llewellyn Park West Orange, New Jersey, which he had purchased in 1886 as a wedding gift for Mina. He was buried behind the home.