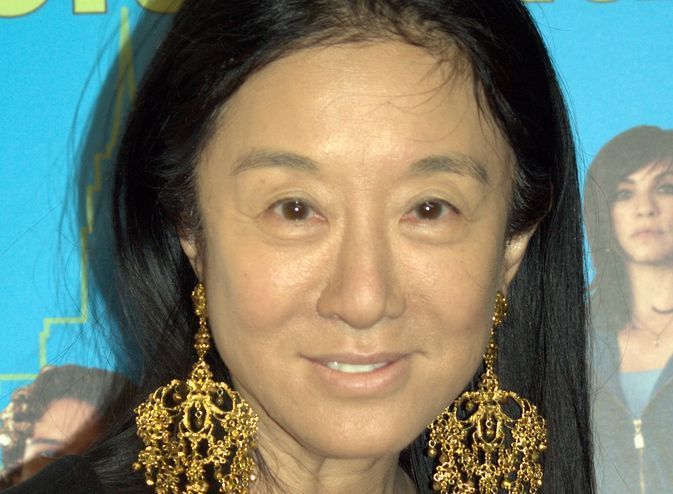 Photo by david_shankbone
Early Life
Vera Wang was born on the 27th of June 1949 of Chinese descent in New York. Her Parents were born in Shanghai China and fled to the United States in the mid 1940s from the Communist Revolution. Wang attended the Chapin School until her graduation in 1967; afterwards she went on to complete an Art history degree at the University of Paris and Sarah Lawerence College.
Wang trained to be a figure skater while she was in high school and competed at the 1968 U.S. Figure Skating Championships. She was featured in January edition of the Sport's Illustrated's Faces in the Crowd in January of the same year. Wang failed to make the US Olympic team however; she then turned to the fashion industry.
Wang's Career
Wang was a senior fashion editor for sixteen years at Vogue. She left Vogue in 1985 after she was turned down for the editor –in-chief position. Five years later in 1990 Wang opened her own design salon in the Carlyle Hotel in New York which features her signature bridal gowns. Wang's wedding gowns have been worn by celebrities such as Jennifer Lopez, Mariah Carey, Ivanka Trump, Jessica Simpson, and Victoria Beckham among various other celebrities. She has also designed costumes for figure skaters such as Michelle Kwan and Nancy Kerrigan and also the Philadelphia Eagles cheerleaders.
Wang has expanded her brand name through her jewelry, fragrance, shoe and house ware collections. She released her book entitled Vera Wang on Weddings on October 23, 2001. She has also received awards for Womenswear Designer of the Year in 2005 and a Lifetime Achievement Award.
Vera Wang started to enter the home fashion industry and launched The Vera Wang China and Crystal Collection in 2002; later in 2007 she released her budget spin-off line entitled Simply Vera which is exclusively sold by Kohl's.
In the Sex and the City movie, Vera Wang was featured amongst the many bridal gowns Carrie Bradshaw wore in a Vogue photo shoot.
Personal Life
Wang currently resides in Manhattan. In 1989 Vera married Arthur Becker; the union produced two daughters Cecilia and Josephine. Cecilia was born in 1990 and presently attends the University of Pennsylvania while Josephine was born in 1993 and presently attends The Chapin School. Vera's husband, Arthur is the CEO of an information technology services company called NaviSite. NaviSite is a hosting and application service provider that was established in 1997.
Filmography
In 2006 Vera Wang appeared as a guest judge on Project Runway. She also appeared on Ugly Betty as herself as well as on The Apprentice in 2007 and 2008 respectively. Wang has also appeared in two movies in 2004 and 2009 as herself.