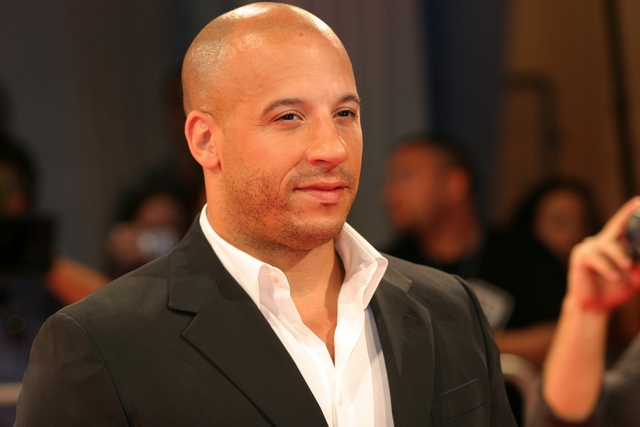 Photo by Jonathan T. Mare: Agency World Press JTM
Vin Diesel born Mark Sinclair Vincent was born on July 18, 1967 in New York to Delora a psychiatrist and astrologer. Diesel has Italian and black ancestry and has described himself as a person of color. He further expressed that he is of ambiguous ethnicity – Italian and a lot of other stuff.
Early Life
Diesel was raised by his African American step father Irving a theatre manager and acting instructor, he never met his biological father. At the age of seven Diesel made his stage debut appearing in the children's play Dinosaur Door. The play was written by Barbara Garson and produced at the Theater for the New York City in New York's Greenwich Village. Diesel got involved in play when he, his brother and a few friends broke into the Theater to vandalize it. Crystal Field, the Artistic director, handed them scripts and offered them parts in the show instead of calling the police. This was the catalyst that led Diesel to begin screenwriting in the 1990s. As an active film maker, Diesel earned recognition for the short film Multi-Facial. It was chosen for screening at Cannes Festival in 1995. Diesel proved he was a multi-faceted actor largely because of his early challenges landing roles due to his mixed heritage.
The name Vin diesel came about when Diesel was working as a bouncer at a New York night club called Tunnel. A bouncer is an informal expression or term for a security guard employed at night clubs and bars. Vin is an abbreviated form of Vincent. The pet name Diesel was given to him by his friends who said he was a man who had non-stop energy.
Diesel has two brothers and one sister; a fraternal twin brother called Paul, his younger brother Tim and Samantha.
Career
The 1990 film entitled Awakenings was Diesel's first film role but it was an uncredited appearance. Four years later, he directed, produced and starred in Multi-Facial which was a short semi-autobiographical film. The film portrayed a struggling actor trapped in the audition process because he was either too black or too white or not black or white enough. Just three years later in 1997 Diesel was featured in Strays an urban drama where in he was self-cast as a gang boss who was inspired to try and change his ways by a woman he was in love with. The film which he also directed, written and produced was selected for competition at the 1997 Sundance Festival. Consequently the film was turned into a series on MTV.
More film roles ensued as the years went by some of which include:
Saving Private Ryan – Steven Spielberg's Oscar winning film in 1998
The Iron Giant – voice for the title character in 1999
Boiler Room – Major role in 2000
Pitch Black – A breakthrough role as the anti-hero Riddick in 2000
The Fast and the Furious – Diesel played an action super hero Other box office hits ensued given Diesel a very favourable career.
Personal Life
Diesel is well known for his deep voice which broke naturally at about the age of fifteen (15) which gave him a mature sounding voice on the telephone. He has a one year old daughter named Hania Riley with his model girlfriend Paloma Jimenez.