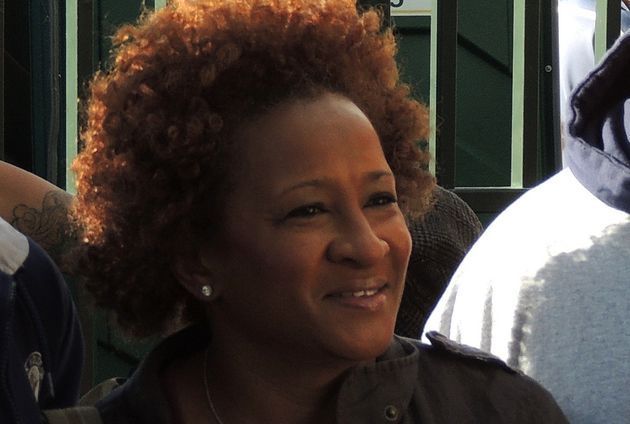 Photo by Chicago Man
Wanda Sykes was born on March 7, 1964 in Portsmouth Virginia and grew up in Washington DC. She is an American writer, actress and stand up comedienne. Sykes is best known for her frankness is speaking about her observations on current events, the variations with races and sexes as well as the human condition.
Early years
Sykes' father was employed at the Pentagon as a US Army Colonel and her mother was a banker. She earned a bachelor's degree in marketing from Hampton University. Following her graduation Sykes worked with the National Security Agency as a procurement officer, a job she held for five years.
Sykes was names as one of the twenty five (25) funniest people in America by Entertainment Weekly in 2004. She also won an Emmy for her writing among other awards.
In October 2008 Sykes appeared in a television advertisement called Think Before you Speak Campaign. It was a campaign that was focussed on curtailing homophobic slang in youth communities.
Sykes was slated to be the host of a new late night talk show on Fox, the show dubbed The Wanda Sykes Show premiered on November 7, 2009. Earlier in the year, Sykes was mentioned in Out Magazine's and was number thirty five (35) on the Annual Power 50 List.
Awards
Wanda Sykes was nominated from three primetime Emmys; in 1999 she won the Emmy for Outstanding Writing for a Variety, Music or Comedy Special. She also won the American Comedy Award in 2001 for Outstanding Female Stand up Comic. She was set to win three more Emmys in 2002, 20004 and 2005. These awards came from her work on Inside the NFL for Outstanding Studio Show – Weekly – Inside the NFL. This was followed by another award in 2003 at the Comedy Central Commie Award for Funniest TV actress in 2003.
Personal Life
In 1991 Sykes got married to David Hall, the marriage lasted for seven years. In October 2008 she remarried, only this time to her female partner Ales who she had met two years earlier. After marrying Alex Sykes publicly came out as a lesbian in November 2008 while she was attending a same sex rally in Las Vegas concerning Proposition 8. Proposition 8 was a ballot proposition in California that was passed in the November 2008 general election. The measure added a new section to Article 1 of the California Constitution where it mentions that the state only recognizes and validates the marriage between a man and a woman. Alex gave birth to twins Lucas Claude and Olivia Lou on April 27, 2009.
Sykes was very excited about the presidential election of Barack Obama and was really disappointed when Proposition 8 was passed by the California voters. To date she is still actively involved in same – sex marriages issues.