Sometimes all it takes to be a star is to be in the right place at the right time.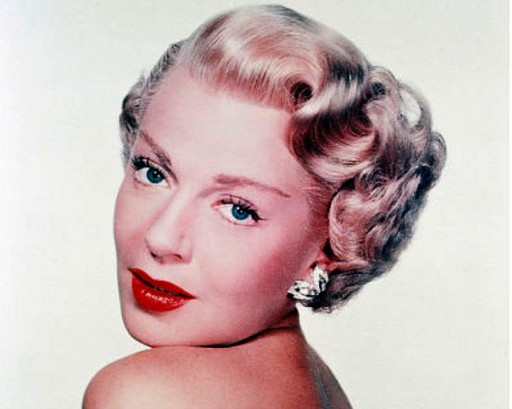 Photo by Vintage Gazette
1. Lana Turner
The discovery of Lana Turner is a legendary story. When she was 16, Lana was a student at Hollywood High School. One day instead of going to her typing class, Lana went to the Top Hat Malt Shop on the corner of McCadden Place and Sunset Boulevard. She bought a Coca-cola and was noticed by The Hollywood Reporter publisher, William R. Wilkerson.  Wilkerson referred her to Zeppo Marx, the youngest Marx brother who ran a talent agency with his brother Gummo. Lana was signed with the agency immediately and introduced to Mervyn LeRoy, the director who cast Turner in "They Won't Forget" which was released in 1937. Later that same year, Turner switched from LeRoy's agency to Metro-Goldwyn-Mayer (MGM) where she was recognized by Louis B. Mayer as having sex symbol potential. A potential she fulfilled and then exceeded through critically-acclaimed performances in films like "The Postman Always Rings Twice."

Photo by twm1340
2. John Wayne
When he was still going by Marion Mitchell Morrison, John Wayne played high school football for the Glendale High School championship team in 1924. He earned a football scholarship to University of Southern California where he majored in pre-law. While enrolled, his football career was cut short after he broke his collarbone bodysurfing. Wayne lost his scholarship because he couldn't play and had to drop out. After he left school, Wayne was hired to do odd jobs by director John Ford as a favor to his USC football coach, Howard Jones. Wayne was eventually offered bit parts and developed a friendship with Ford. This friendship certainly played a part in getting him cast as the lead in his first huge success, the classic western "Stagecoach."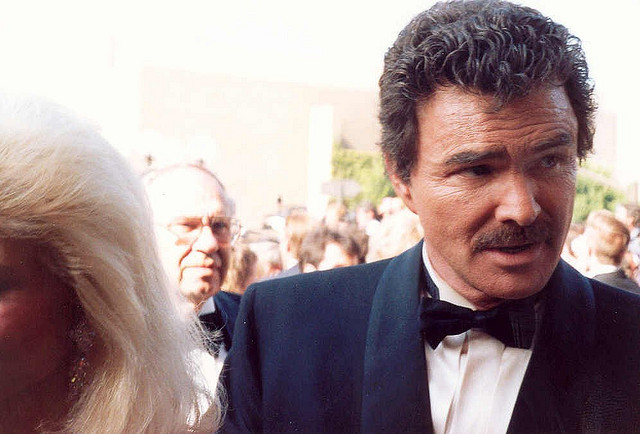 Photo by Alan Light
3. Burt Reynolds
Another college football athlete turned Hollywood star, Reynolds had several football scholarships to choose from and accepted one from Florida State University. His aspirations to play professional football were interrupted when he injured his knee during his first collegiate game. Later that year, he was in a car accident that exacerbated the injury and his hopes for a future in football ended. Reynolds considered becoming a police officer like his father, Burt Reynolds, Sr. but in part due to his father's recommendation, stayed in college to pursue a career as a parole officer. Reynolds was now attending Palm Beach Junior College where he took a theater class. The teacher was producing a play and encouraged Reynolds to try out. Reynolds got the lead and won the Florida State Drama Award in 1956 for his performance. Although this role didn't catapult him to fame, he had been bitten by the acting bug and by 1959 he had landed a role on the television series, "Riverboat."

Photo by Paul L McCord Jr
4. Wilford Brimley
Long before he was known from his role on "Our House" as the epitome of grandfatherly figures or as the spokesperson for Quaker Oats and the American Diabetes Association, Wilford Brimley was a young man eager to serve his country. He left high school to serve in United States Marine Corps. Prior to acting, he worked as a blacksmith, ranch hand, wrangler, and even bodyguard for eccentric tycoon Howard Hughes. His first film and television involvement was off set, where he shoed horses. In the 1960s, his friend Robert Duvall encouraged Brimley to consider acting. He started on westerns as a stuntman and riding extra, but soon found a recurring role on "The Waltons" and has not had any trouble finding work as an actor ever since.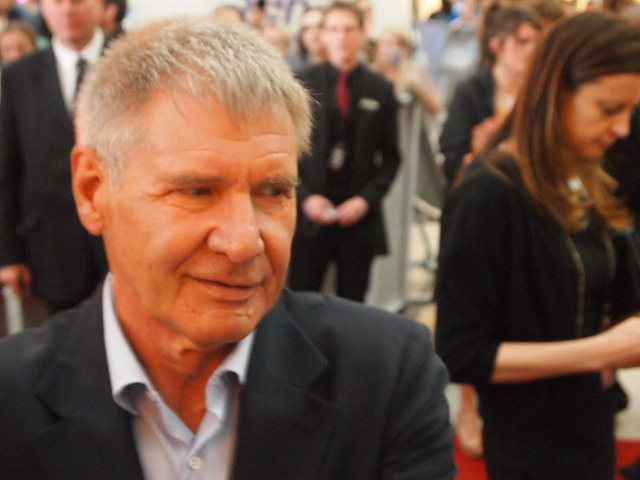 Photo by jyw104
5. Harrison Ford
Where some stars turned to acting only after their original career dreams ended, Harrison Ford discovered acting in his senior year in college and moved to California after graduating with hopes of film success. He managed to get small parts here and there, both as an actor and doing voiceovers, but his career wasn't taking off. Ford decided to give up his acting dreams and taught himself carpentry. He worked as a stagehand for The Doors and did carpentry work for celebrities like Oscar-nominated actress Sally Kellerman. At one point, Ford built cabinets for George Lucas and shortly thereafter Lucas cast him in "American Grafitti." A few years later, Lucas asked Ford to read lines for the actors auditioning for "Star Wars." Although Lucas reportedly only wanted to use first-time actors for the film, Ford's performances during these auditions earned him the role of Hans Solo.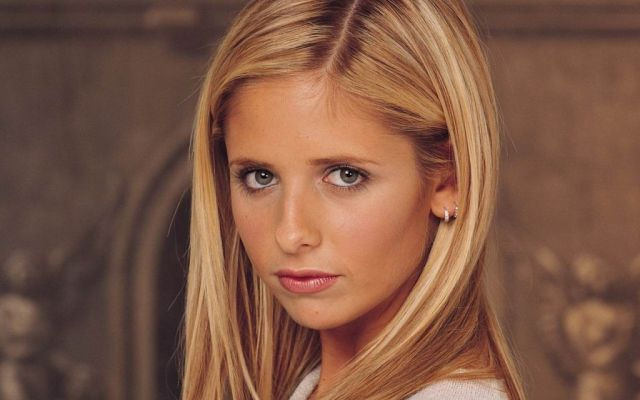 Photo by HotGossipItalia
6. Sarah Michelle Gellar
Perhaps best known as Buffy from "Buffy the Vampire Slayer," Sarah Michelle Gellar was a veteran actor by the time she was slaying the undead in Sunnydale. A talent agent discovered Gellar at the age of four while eating in a restaurant with her mom in New York City. She starred in her first movie, "Invasion of Privacy," alongside Jeff Daniels and Carol Kane a few months later. She also appeared in a Burger King commercial where she criticized McDonald's so effectively, the corporation filed a lawsuit that got Gellar banned from the establishment for life. Gellar continued to work as a child actor, attend school, and even competed in figure skating and Tae Kwon Do all before she graduated from high school.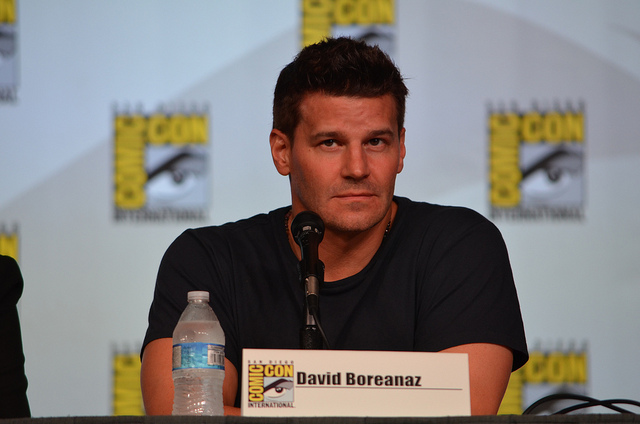 Photo by Genevieve719
7. David Boreanaz
Yet another high school football, David Boreanaz was discovered by simply being in the right place at the right time. Although Boreanaz had a small guest part on "Married … with Children," his big break was in his role as Angel on "Buffy the Vampire Slayer." He landed that job after his neighbor suggested him to "Buffy" writer and producer, Marti Noxon. His neighbor had had seen Boreanaz walking his dog and thought he would be the perfect actor to play the brooding, mysterious, vampire with a soul. Based on the enduring success of "Buffy" and the spin-off "Angel," his neighbor was right. After "Angel" ended in 2004, Boreanaz began portraying Seely Booth in the successful and ongoing television crime drama, "Bones."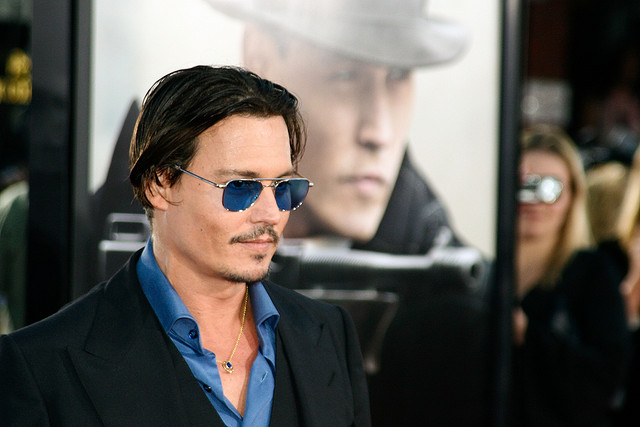 Photo by modenadude
8. Johnny Depp
Known today for quirky, offbeat roles like Captain Jack Sparrow, Johnny Depp's first career aspirations were in music. He dropped out of high school to follow those dreams, but a couple of weeks later thought better of it and tried to re-enroll. His principal thwarted that attempt and encouraged Depp to focus all his energy on his musical career. Depp saw moderate success in a local Florida band and they moved to Los Angeles with hopes of a record deal. That band split up but in 1983, Depp married the sister of his bassist. Depp's wife, Lori Anne Allison, was a make up artist and she introduced Depp to Nicolas Cage. Depp's music career wasn't going anywhere and Cage suggested Depp try acting. Apparently that was the psh he needed. Depp started auditioning and made national renown when he starred on "21 Jumpstreet."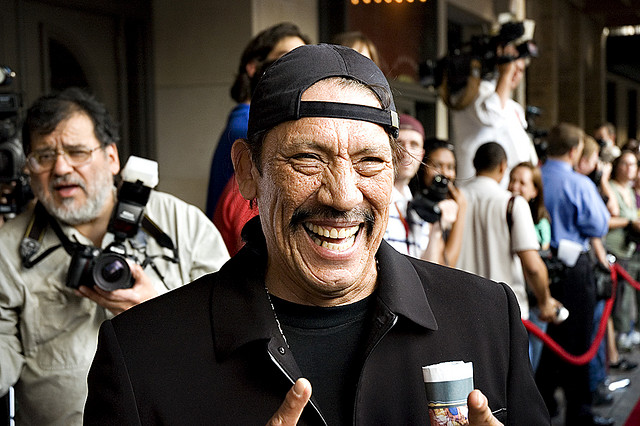 Photo by jeffbalke
9. Danny Trejo
It's no secret that Danny Trejo was incarcerated multiple times before his acting career. What many people don't know is that while serving time in San Quentin, Trejo made two decisions that would eventually lead him to celebrity status. The first was to compete in prison boxing matches. He became a champion lightweight and welterweight boxer in San Quentin. The second decision he made was to join a twelve-step program and overcome drug addiction. After he was released, Trejo worked as a youth drug counselor. A teenager Trejo was mentoring was working on a film and was worried he would have trouble staying away from available drugs on set. At the teen's request, Trejo joined him on set for support. Not only did Trejo's signature look earn him a role as an extra in prison scenes for the film, the screenwriter recognized Trejo. The screenwriter, Edward Bunker, had been in San Quentin with Trejo and remembered his boxing skills. Trejo was offered a job teaching the lead actor to fight. The director was impressed and offered Trejo a small role as a boxer in the film.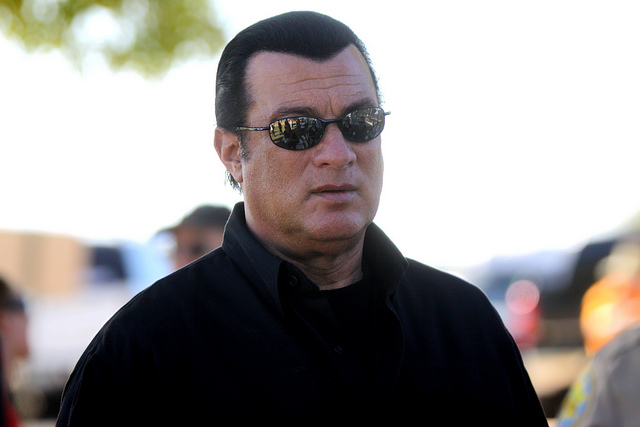 Photo by Gage Skidmore
10. Steven Seagal
Before he was ever an action movie star, Steven Seagal was a master in the martial art of aikido. He learned the art of aikido in Japan and became the first foreignor to run an aikido dojo in Japan. Later, when he relocated to the United States, he opened his own dojo here. His first foray into acting is the result of a favor he did for Michael Ovitz, an agent and aikido student of Seagal's. Ovitz asked Seagal, known to his students as Take Sensei, to perform an aikido demonstration for executives at Warner Brothers. They were so impressed with Seagal's skills that they presented multiple scripts to him. Seagal refused all of them, but agreed to write a script of his own. That script would become Seagal's first movie, "Above the Law."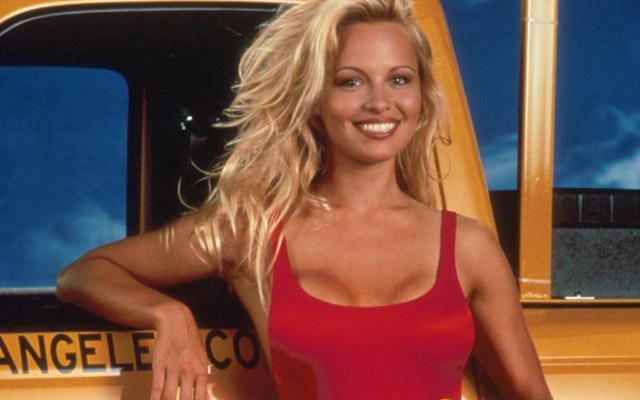 Photo by HotGossipItalia
11. Pamela Anderson
Another example of being in the right place at the right time, Pamela Anderson was spotted at a Canadian Football League game in the summer of 1989. She was noticed in the crowd wearing a tight Labatt's beer t-shirt by a cameraman and ended up on the stadium screen. The crown cheered and she was invited down to the field as part of a public relations advertising campaign for Labatt's. Her boyfriend at the time was also a photographer. He made a poster of her from the same day titled, "Blue Zone Girl" which sold well and earned her local celebrity status. Anderson, capitalized on that status and was on the cover of Playboy in October 1989. Anderson moved to Los Angeles to pursue modeling. She continued to work with Playboy for over two decades and began her acting career on "Home Improvement" as the Tool Time girl.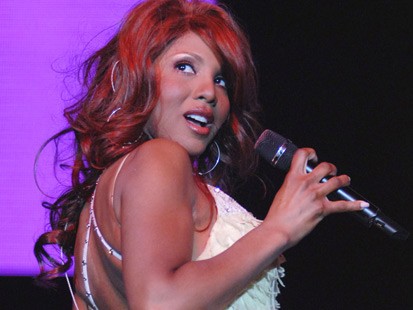 Photo by singlelovethong9
12. Toni Braxton
Although she had performed in her church choir, Braxton was pursuing a teaching degree at Bowie State University in Maryland. It's fairly well-known that William E. Pettaway Jr. discovered Toni Braxton at a gas station. The commonly heard story is that she was singing to herself when Pettaway overheard her. Braxton recounts the tale a bit differently. She claims that she had stopped to get gas at a gas station where Pettaway was working as an attendant. In Braxton's retelling, Pettaway reportedly told Braxton he had seen her perform locally and wanted to be her producer. Braxton says she was understandably skeptical, but took his card anyway. However it exactly occurred, she eventually called him and accepted his offer.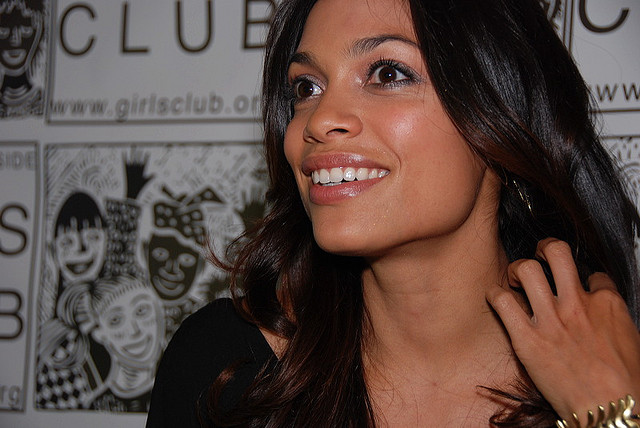 Photo by Fatima Mint
13. Rosario Dawson
Rosario Dawson was quite literally discovered on her doorstep. Born to a teenage mother and raised in a home acquired through squatter's rights, Dawson has been quoted as saying she always knew, "If you wanted something better, you had to do it yourself." When she was 15, Dawson was sitting on her front porch asscreenwriter Harmony Korine and photographer Larry Clark happened to be walking past. Korine and Clark approached Dawson and insisted she would be perfect for a role in the screenplay he was writing. Dawson took the opportunity to reach for something better for her future. The screenplay became the movie "Kids" and Rosario Dawson has been acting ever since.  Dawson is still acting, but has never forgotten where she came from and is involved with charity work including the Lower East Side Girls Club.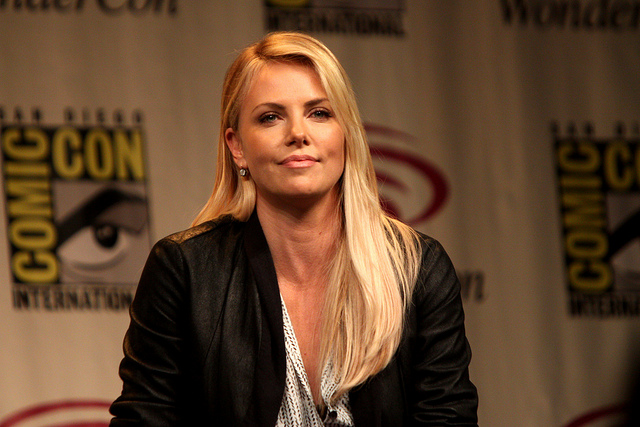 Photo by Gage Skidmore
14. Charlize Theron
Born in South Africa, Theron moved to Europe to become a model. Although she had a successful modeling career, Theron wanted to be a professional dancer. She attended the esteemed Joffrey Ballet School in New York City and was devastated when a knee injury crushed her career dreams. In 2004 at the age of 19, Theron took a one-way flight to Los Angeles. If she couldn't be a dancer, she was determined to work in the film industry. She had only been in town for a few months when she got into a fight with a bank teller. The teller was refusing to cash a check her mother had sent to help Theron pay the rent. John Crosby, the talent agent, was waiting behind her in line and was apparently impressed enough to hand her his card. Charlize Theron had made her first connection in Los Angeles and though she would later fire him, he introduced her to multiple casting agents first.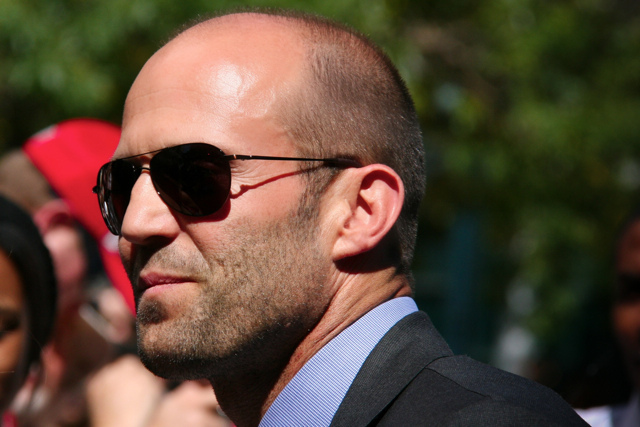 Photo by Marco Manna Photography
15. Jason Statham
Like John Wayne and Burt Reynolds, Jason Statham was an athlete before he was an actor. Statham was a competitive diver, diving for Britain's National Diving Squad for a dozen years. After he retired, he continued training an working out regularly but made ends meet by selling knockoff perfume and jewelry on the street. He was spotted in the gym by an agent for sports modeling agency and this led to a modeling job at French Connection. While working for French Connection, he was introduced to Guy Ritchie. Ritchie was looking for a someone to play a con-artist in "Lock, Stock, and Two Smoking Barrels" and Statham's background selling black market wares on the street made him the perfect choice.