Celebrities often suffer problems behind closed doors that are only seen by their close friends, co-workers, or family members. However, some celebrities have had their problems shoved into the public eye… significantly impacting how we perceive them and keeping us wondering how (or if) they can ever bounce back. With this being said, we've complied a list of celebrities that have lost years of hard work and integrity over bad press or exceptionally bad decisions. So here's a brief look at some of the celebrities who became their own worst enemy under the magnifying glass of tabloids.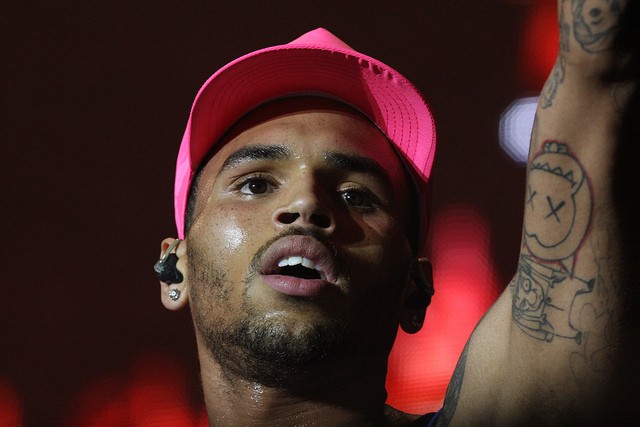 Photo by Eva Rinaldi Celebrity and Live Music Photographer
13.) Chris Brown
It would be one thing if assaulting Rihanna in 2009 was a rumor, but once LAPD photos leaked from the attack… it easily displayed the damage he's capable of regardless of situation, circumstance, or gender. Once questioned about the situation on The Today Show days later, it resulted in him putting a chair through a window backstage after taping. Peppering this situation with a hit and run, more assaults, and a rehab violation, he finally managed to land himself in jail where he's awaiting his verdict on felony charges. Being behind bars may be a good thing for Mr. Brown, because his concerts have become just as dangerous as the man himself.

Photo by sharonanderson6161
12.) Jennifer Grey
Jennifer Grey was the female lead in the classic film Dirty Dancing, making her a star and the envy of anyone who fell hard for Patrick Swayze's irresistible charm. So following the success of her major role, she got a nose job to enhance her chances of booking A-list roles and support her blossoming career. However, things didn't go as expected and the new nose job didn't exactly bring in the big rewards as she had hoped for. Instead, the new nose rendered her unrecognizable to the public… leaving her to settle with B-list and small roles on television programs. She admitted that the nose job was one of the biggest mistakes of her life, but the damage had been done… leaving lasting scars on her career.

Photo by HotGossipItalia
11.) George Michael
Known to never turn down a free meal, George Michael of Wham fame was busted for "engaging in lewd acts" inside a Beverly Hills public restroom in 1998. Combining this with other possession charges – especially one leading to his arrest in 2006 – resulting in his career to careening off the tracks and into the gutter. Given the lengthy PR damage George took from the media, his hit solo "Freedom" may have not been the tune to hum once his license was revoked or during his time serving community service.
10.) Winona Ryder
If you were growing up in the 90's, it's more than likely you fell for Winona's charm in one way or another. She was unstoppable, starring in hit films and seducing the hottest hunks in the industry during her reign as the face of "Generation X". Her force became cemented in 2000 with a star on the Walk Of Fame… which was right when things began to take a turn for the worst. So before her carriage turned into a pumpkin, she was arrested for shoplifting… then accused for abusing prescription drugs without prescription. These events eventually led to further accusations of vandalism, shoplifting, and grand theft to make matters worse. Although she still works today, it's still a far cry from what her career once was in the nineties.

Photo by Eva Rinaldi Celebrity and Live Music Photographer
9.) Boy George
He's tumbled for you, but life has been nothing short of easy since disbanding from Culture Club. The advent of the internet allows anyone to watch him pass out during an interview in the late eighties… which was one of the many reasons why the band broke up. The heroin overdose of his former bandmate/lover Jon Moss didn't make matters any better for the singer, as Boy's spotty reputation with the law ruined any credibility for his return as a headlining musical act again. Thankfully, his current DJ career is on the upswing… keeping him out of trouble and doing what he does best.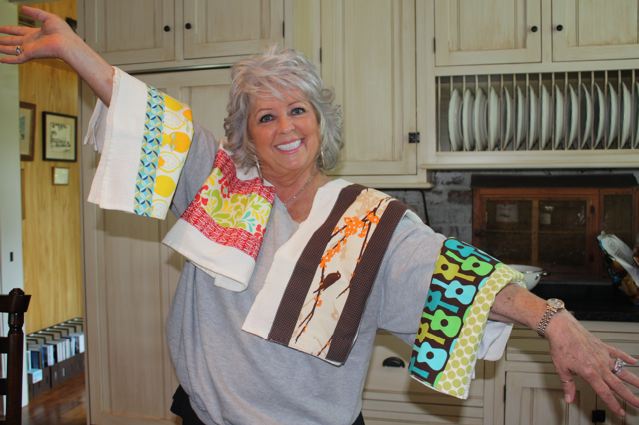 Photo by Cut To Pieces
8.) Paula Deen
Paula Deen was well known for her craftiness with butter, but a racial slur put her career on the cutting board. Fourteen books, a line of restaurants, shows on the Food Network, and gigantic corporate deals seemingly vanished overnight regarding the matter… which was simply due to the progress society has made in terms of people being treated as an equals. With the damage already permanent and a lengthy public shaming, Paula asked for forgiveness (or left a teary farewell) on The Today Show to win people back… but her attempt was too little too late.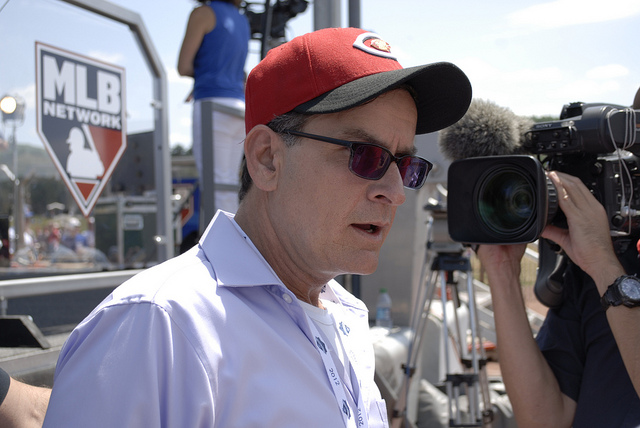 Photo by N0 Photoshop
7.) Charlie Sheen
Although Charlie has since bounced back, it did take a tour and metric ton of press to get his name in good or "okay" terms. Many newscasters are indebted to Charlie for his relentless efforts in regards to surprising people everyday with his very public #bi-winning spat with… well… anyone that got in his way in 2011. Tiger blood, CBS importance, machete wielding on a rooftop, angels, televised drug screenings, warlock past… you name it, he did it (or smoked it) and it blew everyone away. The culmination of his masterplan may have been when he landed the lead role in Anger Management, a show based on a loose cannon. With this being said, America doesn't know if it wants more Charlie Sheen or less Charlie Sheen… but it knows we can barely handle one (and love having him around.)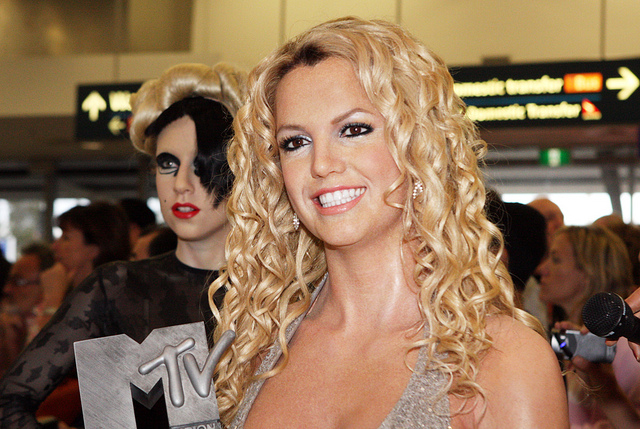 Photo by Eva Rinaldi Celebrity and Live Music Photographer
6.) Britney Spears
Some people gauge their life by Britney's 2007… because it would drive anyone to seek institution or asylum. A text divorce, non-stop press attacking her and her family, and beating a car with an umbrella are all ripples in the water once she shaved her own head in a salon. The fact that anyone could bounce back from just three months of her 2007 would seem like a life burning at both ends… with no positive outcome in the end. Thankfully, she bounced back (relatively unscathed) and beat any obstacle that got in her way during her wide awake nightmare of a year. Britney Spears has recently gone the "Celene Dion" route and brought her act to Vegas.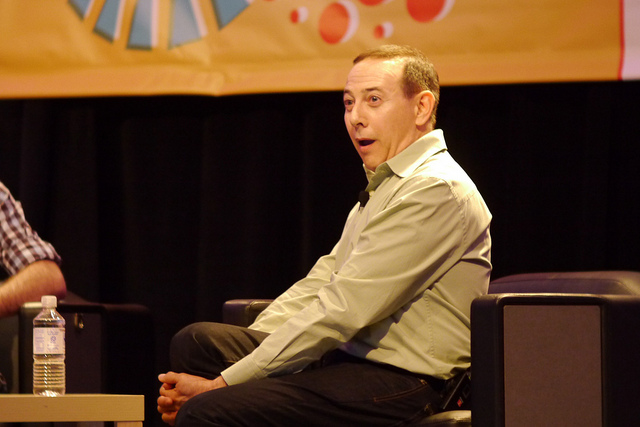 Photo by emerille
5.) Paul Reubens
Better known as Pee Wee Herman, Paul Reubens was basically arrested for utilizing an adult theater (doing nothing that an adult theater hasn't seen before) and being famous. His rapport for creating a children's television was smeared due to the incident and public has had a difficult time forgetting about it ever since. Another altercation arose under false pretenses, but thankfully it was extinguished well before it made it to major outlets. However, hope is on the way for Pee Wee fans as Judd Apatow (trust us, you've seen his hilarious films) is working on a new "Dark Pee Wee" with Reubens himself. The "dark" adventure will have no problem receiving international praise… or overcoming any of the negative press that was in Mr. Reubens' way in the past.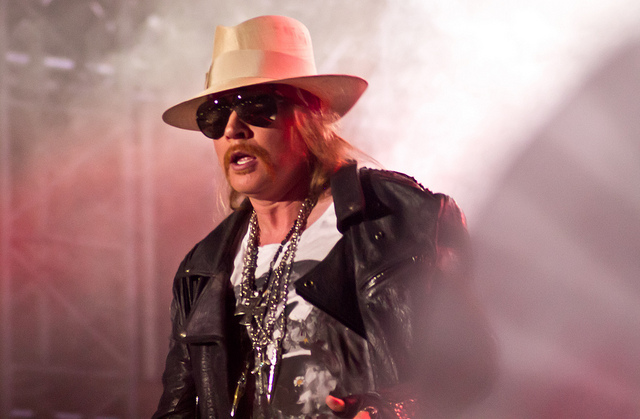 Photo by Maxime Dodinet
4.) Axl Rose
Axl Rose is why you'd go to a Guns 'n Roses concert, but possibly the same reason why you wouldn't want to go to a Guns 'n Roses concert. Axl was the definition of a rock star in the late eighties/early nineties, but all those years of rock stardom took a nasty toll at the expense of his ego and the Guns n' Roses credibility. Spending ten years on an album everyone wanted to be great, Chinese Democracy was released to little to no response… but it did pull through when distributing free Dr. Pepper to fans (as promised.) There was a point in time that GnR was considered one of the best bands in the world, but a show in Dublin introduced the band a torrent of bottles, boos, and trash for making them wait an hour for them to perform. As Axl is the only remaining member of Guns 'n Roses, it should be no shock that his former bandmates didn't have the patients for Axl either.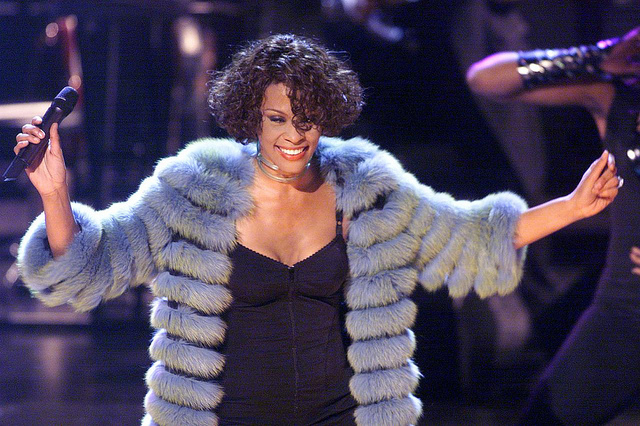 Photo by Beacon Radio
3.) Whitney Houston
Although she has passed, the final decades of Whitney Houston weren't too kind to her. Battling hard drugs and domestic abuse rumors, the late Whitney was a far cry from the Whitney Houston who seemingly had everything in the late eighties/early nineties. Grammys, box office hits, and platinum records all began to dry up once Bobby Brown entered the picture. Although he isn't to blame for her troubles, Whitney Houston was found dead in a bathtub in 2012 and her quote "Crack is whack" will resound forever.

Photo by Royal Opera House Covent Garden
2.) Anna Nicole Smith
With her life becoming a Lifetime Original, it's no shock that this former "Playmate of the Year" ranked so high in the list. With issues regarding substance abuse, the marriage (and death) of a 89 year old oil tycoon, and clown faced ramblings, her wild ride came to a sad end with a cocktail of prescription drugs. Her son Daniel passed in the same tragic fashion as his mother.

Photo by kronic.it
1.) Michael Jackson
The "King Of Pop" had more than his fair share of troubles in his life, but none of which affected his ability to entertain. To this day he is still regarded as one of the best entertainers to ever exist with one of the top selling albums of all time. Being the obvious star of The Jackson 5, it became apparent that later in life that the more people Michael let in… the more people tried to take from him. With rumors ranging from his apparent ownership the Elephant Man's bones to sleeping in a hyperbaric chamber, there wasn't a dull moment in his eccentric's life. He bought bought and sold Beatles music for use in commercials, he married a Presley, he owned a private amusement park, and the list goes on in regards to the countless things that only he could have gotten away with. With this being said, it was his passing that truly made audiences appreciate his greatness in regards to the hits he's created in his career that will span over generations to come.