Many celebs were in the deep trenches before reaching stardom while others hit rock bottom after becoming a star.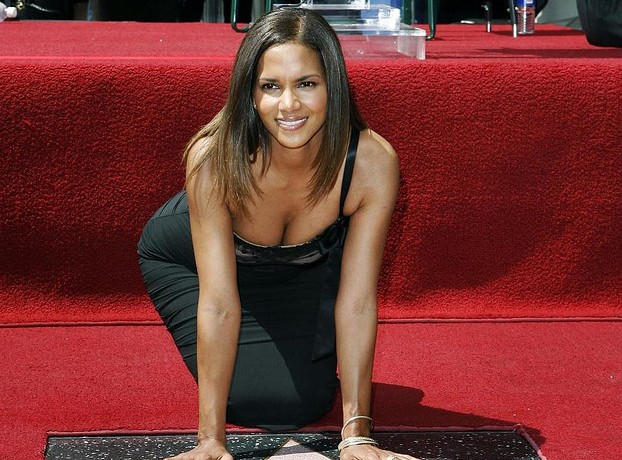 Photo by Floyd B. Bariscale
1. Halle Berry
Halle Berry had moved to Chicago when she was 12 years of age aspiring to become an actress. Without a steady stream of acting gigs, she quickly ran out of money. She couldn't afford to buy groceries or even pay the rent. Her mother refused to help her out financially. This was because her mother felt she needed to learn how to take care of herself. In addition, she was less than pleased when her daughter told her she wanted to pursue an acting career. Because of this tough love, Halley wound up living in New York City homeless shelters. Although she didn't speak to her mother for a long time, she now feels that her mother did the right thing.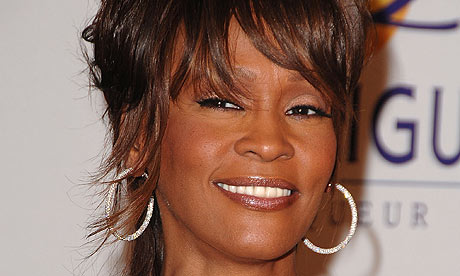 Photo by zennie62
2. Whitney Houston
Even though the late Whitney Houston won 22 American Music Awards, six Grammy Awards, 30 Billboard Music Awards and two Emmy Awards, she hit rock bottom after becoming a star. This pop diva has a cocaine and marijuana addiction. One time, she spent $100 million on her addiction. Whitney was bordering on declaring bankruptcy and going homeless. According to rumor, she spent her advance on her next album to pay the bills.

Photo by Azimo
3. Eric Clapton
Guitar legend Eric Clapton had many ups and downs with drug and alcohol abuse. It all started in 1967 when he took the psychedelic drug STP. In 1970, he started doing heroin. Since he was afraid of needles, he chose to snort it instead. Clapton's heroin addiction lasted for three long years. With the treatment of acupuncture, he was able to beat it. However, he replace his heroin addiction for alcohol. As a matter of fact, his 1978 Frankfurt concert was cancelled because he was too intoxicated. Headlines in the papers read: Eric Clapton too Drunk to Play.

Photo by Eva Rinaldi Celebrity and Live Music Photographer
4. Boy George
Flamboyant singer Boy George made millions from songs like "Karma Chameleon" and Do You Really Want to Hurt Me" in the 1980s. But, his heydays were cut short due to his heroin addiction, legal troubles and arguments with bandmates. Eventually he went pop to rock as a solo. Despite attempts to get off drugs, he wound up with a cocaine addiction. He was arrested due to cocaine possession and had to do community service. In 2009, he had to do 15 months in jail for falsely imprisoning a male escort. He hasn't enjoyed the spotlight since the 1980s.

Photo by Anthony Posey SIR:Poseyal Kinght of Desposyni
5. Paula Deen
Paula Deen's TV personality career took a nosedive after stories about the chef using offensive racial slurs were printed in The National Enquirer. A former employee had filed a lawsuit claiming harassment and discrimination. At the hearing, Deen admitted using offensive language as it was common during the 1960s and 1970s in southern regions of America. With a media storm, she was fired from her cooking show on the Food Network and lost business deals with companies like Wal-Mart, Target, Home Depot, QVC and more.

Photo by Zoran Veselinovic
6. Michael Jackson
The King of Pop had a career and personal life that was one of the worst train wrecks in entertainment history. Rumors of drug use, mental illness and alleged paedophilia left him with crushing debt and a faded career. Even after his marriage to Lisa Presley, the tabloids never let up. Many felt his marriage was a sham to silence the critics. His trial surrounding allegations of paedophilia was a circus covered on every TV news station. Although he was found innocent, rumors of guilt still plagued him.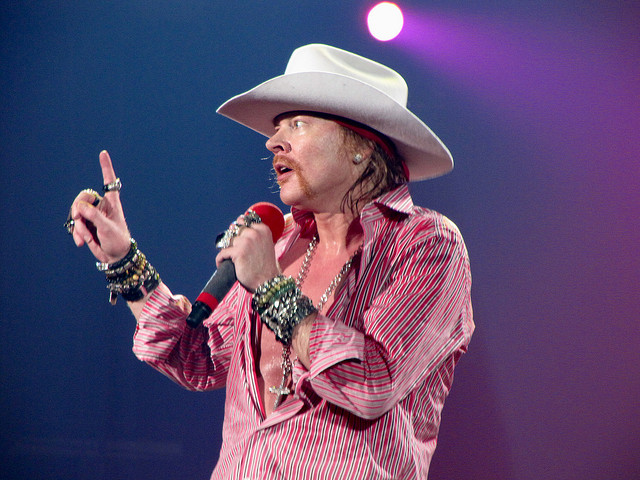 Photo by Edvill
7. Axl Rose
With frontman Gun 'n Roses Axl Rose, the metal band was one of the hottest in the 1990s. Many factors contributed to the demise of this rock star, including drugs, the rocker lifestyle, public temper tantrums, alleged spousal abuse by his ex-wife and the emergence of grunge bands, such as Alice. Although he had a few comeback albums like "Chinese Democracy" and "Spaghetti Incident," Axl had a huge wakeup call while performing a gig in Dublin. Fans threw bottles and booed him off the stage. Now, that's hitting rock bottom.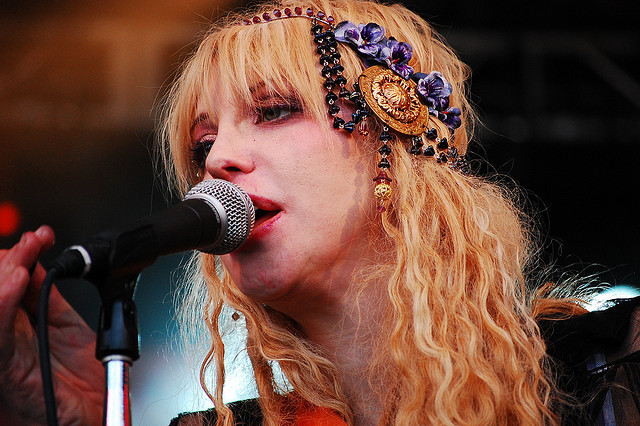 Photo by whittlz
8. Courtney Love
Although success with Hole and her role in "The People vs. Larry Flynt proved she had talent and was more than just Kurt Cobain's widow, mental instability and ongoing struggles with drug addiction have faded her from the spotlight. Many believe she was the reason for Kurt's drug addiction. After her public downfall, she tried to establish herself as an artist. She even displayed her ink drawings in some of New York City's galleries. Her recent tweets claiming she knew the whereabouts of missing flight MH370 led to public ridicule. Soon, memes mocking her with captions like "Courtney Love Found Sasquatch" surfaced.

Photo by Remolacha.net pics
9. Justin Bieber
Hoards of fans continue to desert this sophomoric celebrity. The pop star's erratic behavior of assault, egging his neighbor's house and drug abuse are making him untouchable in the entertainment industry. Tween girls and others just shook their heads in disbelief when he sported a goofy grin in a DUI jail mug shot. All of the negative publicity is pushing Bieber down even further. His latest film "Justin Bieber's Believe" flatly bombed at the box office. Many previous fans know see him as an egomaniac and spoiled brat. If his antics continue, Bieber may just bottom right out of a career.

Photo by xispo
10. Anna Nicole Smith
With star quality and beauty, Anna Nicole Smith had Marilyn Monroe fame. Her battle with personal and financial demons took her from the top to the bottom. At her peak, this starlet had lucrative contracts with Lane Bryant and Guess Jeans. Labeled a gold digger due to her marriage to aging oil tycoon J. Howard Marshall, the subsequent legal battle over his estate changed public opinion, and she was feeling the pressure. She began to develop an addiction to prescription drugs. And with the untimely death of her beloved son due to a drug overdose, she soon followed with a deadly cocktail of prescription drugs.

Photo by Keith Allison
11. Tiger Woods
The news of infidelity can ruin a political figure and celebs. But Tiger Woods took his extra-marital activities to a whole new level. Once a household name and unstoppable force in the game of golf, he fell from a wholesome star status to spectacular cheater status. One by one, his mistresses emerged from the background with stories of having an affair with Tiger Woods. Many even though they were his exclusive mistress only to learn he had several in the wings at once. In 2009, he made a public apology, but many were unforgiving. His admittance to a rehabilitation center for sex addiction made his dalliances even more laughable. Not only did Tiger Woods lose many advertising contracts, his game started to be less than stellar. For sure, it was a dark time for this once beloved star of golf. Scenes of his wife Erin chasing him in his car are a permanent image in the public's mind. It was the sheer amount of mistresses that shocked the world and his wife. Plus, the scandal was a tough pill to swallow since he always had portrayed himself as a good husband and father. The moral duplicity and hypocrisy left everyone with a long-lasting choking feeling. This star fell right out of the sky!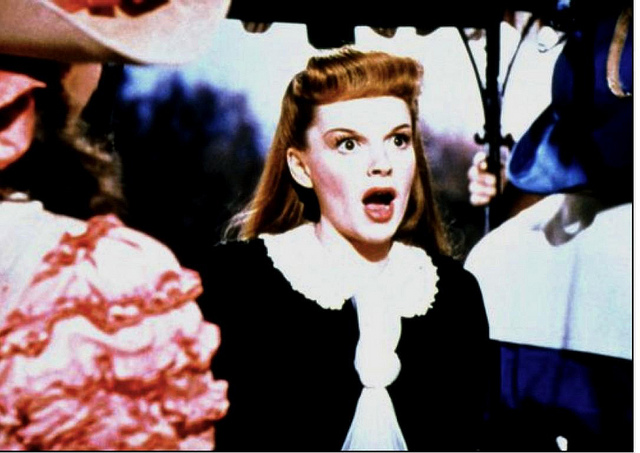 Photo by Vintage Gazette
12. Judy Garland
Judy Garland dazzled the world with her performances in iconic movies like "The Wizard of Oz" and "See You in St. Louis." Judy had all-around star talent; she could sing, dance and act. As a teenager, she began her career in Vaudeville and went on to appear in more than 25 movies. Substance abuse, a frail mental state and financial woes contributed to her decline. She suffered from depression due to a negative self-image. She would often show up for work intoxicated. As a result, she was suspended from MGM many times. In her later years, she tried for a comeback. But in Australia, she was booed off stage as the audience realized that she was drunk. For years, Judy Garland was unable to gain control over her emotional, drug, alcohol and weight problems. She was found dead on June 22, 1969. Her death was attributed to an accidental overdose of barbiturates. Sadly, she died alone and broke at the age of 47.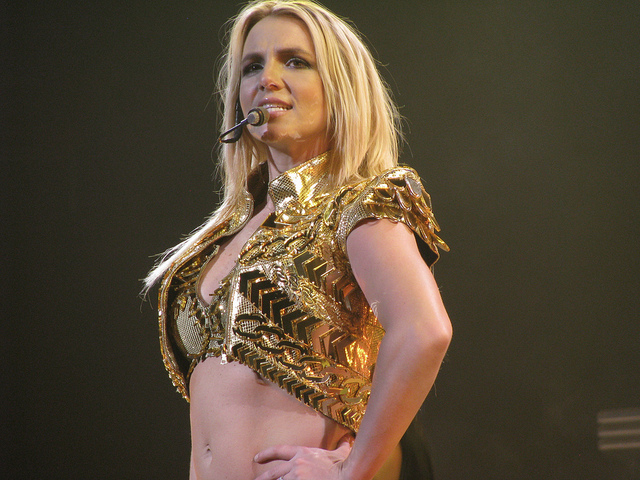 Photo by wereonfirenow
13. Britney Spears
Britney Spears is the classic example of a child star who crashed. Along with other singers like Christina Aguilera and Justin Timberlake, this star appeared in "The Mickey Mouse Club" at a tender age. She was just 16 years old when her music video for "Baby One More Time" shot her to stardom. This video turned her into a sex symbol. Likely, she was unable to deal with the media scrutiny. Her really low time came when she refused to hand over her two young sons to estranged husband Kevin Federline. The public was shocked when she shaved her head, lost custody of her kids and was admitted to a psychiatric center. The paparazzi took dramatic pictures of her being transported to Cedars-Sinai Medical Center. Although Britney Spears exhibited some of the same destructive behavior as many other young stars, she did recover and make a go of it with her singing career again. While she'll likely never enjoy the same international stardom as she once did, she has produced several new albums.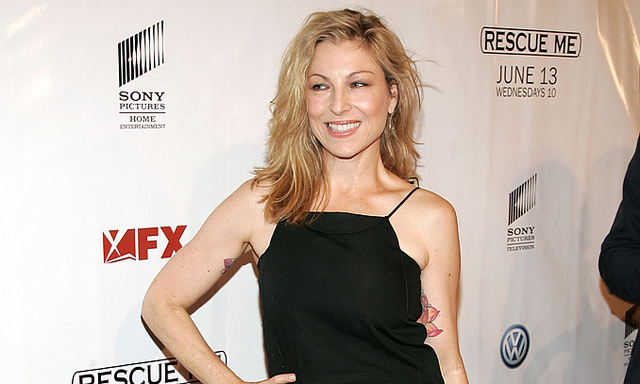 Photo by HOT! Female ARMS
14. Tatum O'Neal
Tatum O'Neal won an Academy Award for her role in "Paper Moon" when she was just 10-years old. Personal problems, heroine abuse and alcohol abuse led to her downfall. Her 2008 arrest for cocaine possession and another arrest for disorderly conduct put her rise to stardom on hold. In her published memoir "Paper Life," she detailed her young life being raised by an alcoholic mother. When she went to live with her famous father Ryan O'Neal, she easily fell into the celebrity life of drugs and alcohol. She also alleged emotional abuse by her father. With so many problems, Tatum O'Neal was never able to reach the success level of her celebrity father. She hit rock bottom pretty early on.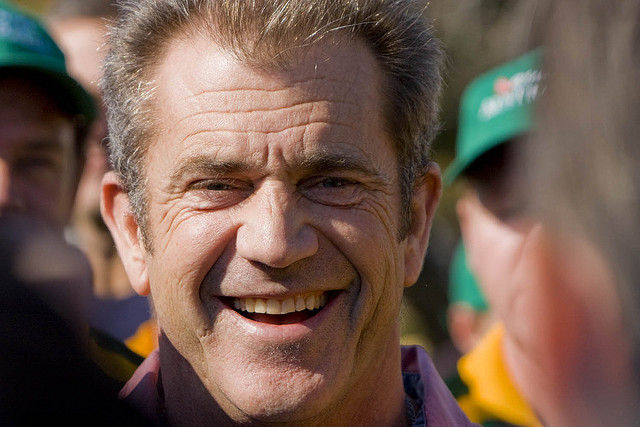 Photo by kjd
15. Mel Gibson
With good looks and exceptional talent, Gibson started out as a wholesome and controversy-free star. This Australian actor had millions of fans across the world. He began with Mad Max films and is well known for "What Women Want," "Brave Heart," "The Passion of Christ" and "Bird on a Wire." However, in his later years, he became an alcoholic. Tapes were publically revealed of him saying vile things to his fiancé and broadcasted on TV. Even Dr. Drew called him a troubled alcoholic. He's also been taped making anti-Semitic remarks. Even with a public apology, his career was irreparably damaged. He was discharged from the sequel to the Mad Max films. Today, most of his films are the result of his own production company. Hitting rock bottom has caused him to go solo.