Photo by Flickr
One of life's few certainties is that National Hockey League players have smoking-hot wives and girlfriends. From models, Grammy award-winners, to up-and-coming television personalities, the NHL's WAG list is impressive to say the least. While it may be cold on the ice, it's sure to be hot when these players get home to their gorgeous women. This article will showcase the hottest WAGs in the land along with their impeccable pasts. Hold on to your shirt.
1. Petra Volakova
Married to Patrik Elias, New Jersey Devils
Native Czech Republican Petra Volakova was relatively unknown before she met her future husband Patrik Elias in New Jersey. However, the couple has been inseparable since. Volakova's said to have a heart of gold and is as equally sweet as her smile.
Elias fell in love with her during a major health risk in which he almost died. In 2005, he contract Hepatitis A and spent more than a month in the hospital. He lost over 30 pounds and thought he would never play professionally again. During this time Volakova visited him every day religiously until he got better. Because Volakova stood by her man, he proposed and they were married within two years. They have one child together, born in 2010.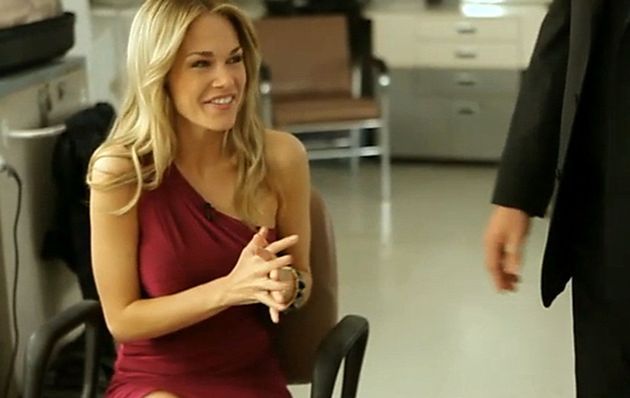 Photo by Flickr
2. Marie-Pier Morin
Married to Brandon Prust, New York Rangers
Marie-Pier Morin gained fame as a "Deal or no Deal" model for the Canadian version of the show. Pier-Morin is credited with making her New York Rangers boyfriend a household name thanks to her hotness. Like many players girlfriends, Pier-Morin is an aspiring model. However, things haven't been super smooth for the couple's relationship. In 2011, it was rumored that Prust had been spotted out with "Gossip Girl," actress Michelle Trachtenberg.

Photo by Flickr
3. Melanie Collins
Married to Scottie Upshall, Nashville Predators
Melanie Collins is the girlfriend of Scottie Upshall, but that is one of the last things she will tell you. With her killer smile and bombshell looks, Collins is as beautiful as she is intelligent. Collins gradated from Penn State University in 2008 and is quickly becoming a staple as a sports and entertainment host for a variety of national television networks.
Collin's versatility and fresh face can be found featured on NBA-TV, The Big Ten Network,E! News Now, Nascar.com, PGA.com, WPSU-TV and Accuweather. Just having scratched the surface in her career, Melanie has interviewed hundreds of top athletes and celebrities and has gained international exposure hosting for various networks on multiple platforms.

Photo by Flickr
4. Emma Andersson
Married to Henrik Zetterberg, Detroit Red Wings
Emma Anderson is a Swedish television personality and professional singer. She became famous in 2001 for her role as a contestant on the Swedish version of the show "Survivor." After dating for two years, Andersson and Zetterberg got married in an affair said to combat the wedding of Swedish Princess Victoria and Prince Daniel Westling. When Anderson and Zetterberg got married in 2010, their wedding was considered the largest and most expensive in Swedish history. The lovely couple is also beloved and treated like royalty in Sweden. They currently live in Detroit and have a summer home in Sweden.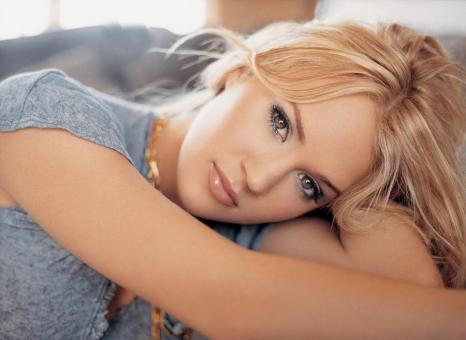 Photo by gabriella_dang
5. Carrie Underwood
Married to Mike Fisher, Nashville Predators
Five time Grammy-winner Carrie Underwood's husband Mike Fisher would have to give some serious thought before cheating on this country superstar. Underwood stepped into fame when she won the fourth season of American idol. Since her American Idol debut, Underwood has starred in many movies and produced many successful albums.
Underwood's cross into main stream music has her dubbed by some critics as "Country music's reigning queen," with Time Magazine naming her one of the 100 most influential people in the world. Though her husband is a decent player, his finesse on the field is often set aside for his super famous wife. Many of his teammates call him "Mr. Underwood." You have to give it to him though; man's got to have confidence.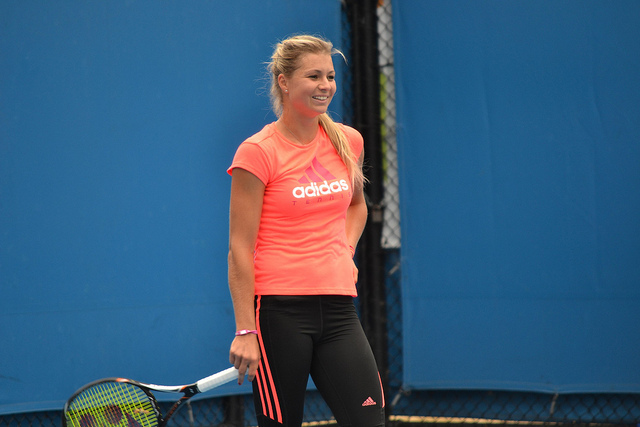 Photo by Nikstarr
6. Maria Kirilenko
Married to Alex Ovechkin, Washington Capitals
Maria Kirilenko is a professional tennis player and Russian model. A sports superstar in her own right, Kirilenko won the 2002 U.S. Open Girls' Singles and won her first WTA Tour title in 2005. Since June 2013, Kirilenko has been ranked the 10th best female tennis player in the world. Since 2012, she has been engaged to Alex Ovechkin of the Washington Capitals.

Photo by Flickr
7. Brittany Carnegie
Married to Milan Lucic, Boston Bruins
Brittany Carnegie is the Twitter happy animal activist wife of Milan Lucic. Carnegie is played soccer in college for University of Southern Indiana and was a model student. Carnegie was a four-sport student athlete from R.A. McNath Secondary School and was named the school's top female athlete in 2004. When some Canucks fans vandalized her husband's church, Carnegie took to Twitter to post what the sore-losers had done. Girl is not afraid to speak her mind.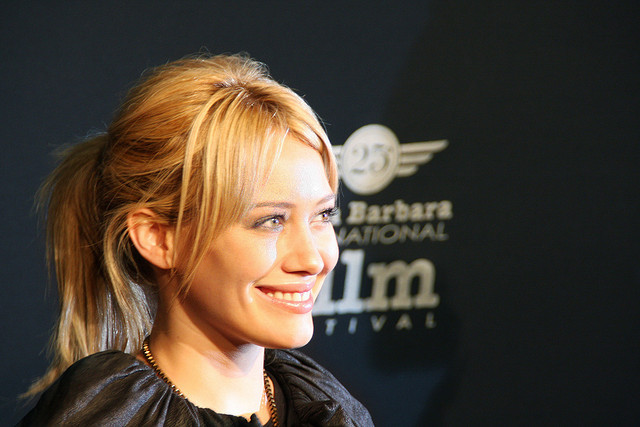 Photo by Sleeptest
8. Hillary Duff
Married to Mike Comrie
Everyone remembers the lovable Disney teen idol Lizzie Mcguire portrayed by Hillary Duff. Since her famous breakout role, Duff hit it big as a singer-songwriter, entrepreneur and author. Duff has sold more than 14 million albums worldwide and has starred in numerous Hollywood hits.
Though Duff is separated from her husband, there have been recent rumors the couple is trying to work things out. They have one child together Luca Cruz Comrie, and continue to co-parent together. Comrie's 13 years in the NHL ended in 2012 with his retirement. Here's to hoping these two can work it out!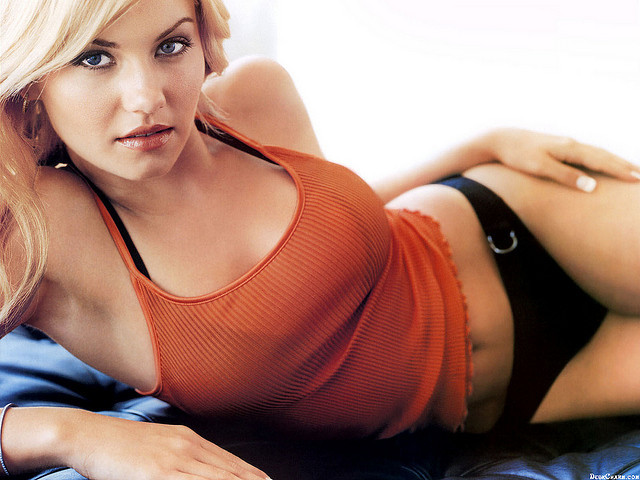 Photo by LaloSilva
9. Elisha Cuthbert
Married to Dion Phaneuf, Toronto Maple Leafs
Elisha Cuthbert is a smoking-hot Canadian actress and model. Cuthbert is a lifelong hockey fan, which makes her marriage to Toronto Maple Leafs captain Dion Phaneuf appropriate. She is best known for her roles in the FOX show "24," and ABC comedy "Happy Endings." Cuthbert has had feature roles in popular films such as "Love Actually," "House of Wax," and "The Girl Next Door."
After a brief engagement, Cuthbert and Phaneuf were married in July 2013. The couple lives a relatively quite life living in Toronto during hockey season and summers in New London, Prince Edward Island, at Phaneuf's parent's estate.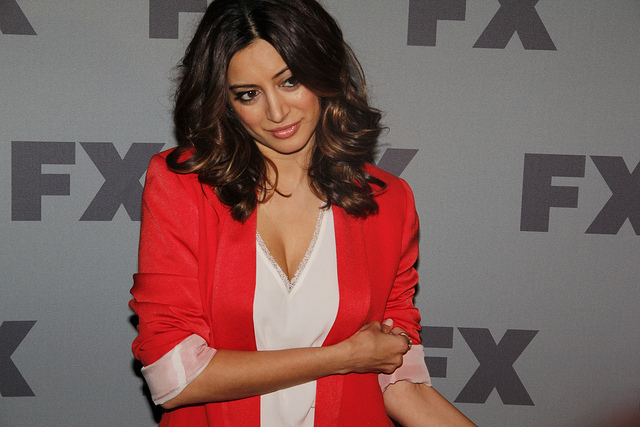 Photo by ellasportfolio
10. Noureen Dewulf
Married to Ryan Miller, St. Louis Blues
Noureen DeWulf is an American actress, and currently starring in FX's Anger Management. She is best known for her roles in films such as West Bank Story, Ghosts of Girlfriends Past, and The Back-up Plan. Dewulf has been ranked in Maxim's "Hot 100" as one of the most beautiful and desirable women in the world.
Dewulf and Miller married in 2011. Though Dewulf is dedicated to more comedic acting roles, she began her career in the Academy Award-winning short film "West Bank Story," where she played a Palestinian cashier who falls in love with an Israeli soldier.