These lovely ladies may be getting older but they are still hot.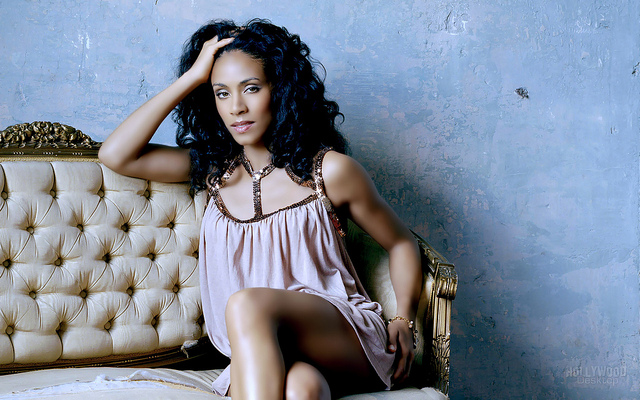 Photo by pravo2011
1. Jada Pinkett Smith
The wife of actor Will Smith and 43-year-old mother of Jaden and Willow remains smoking hot. Since her acting debut in 1990, she has appeared in more than 20 films. She's perhaps most famous for her role as Niobe in the Matrix and its sequels. Although you may recognize her as the voice of Gloria in the animated Madagascar movies.
When she's not acting Smith also fronts the metal band Wicked Wisdom, which she founded in 2002. The band has opened for Brittany Spears and has appeared at OzzFest. She is of African-American, West Indian, Creole and Portugese-Jewish descent. The combination adds up to a package that is still fine in her forties.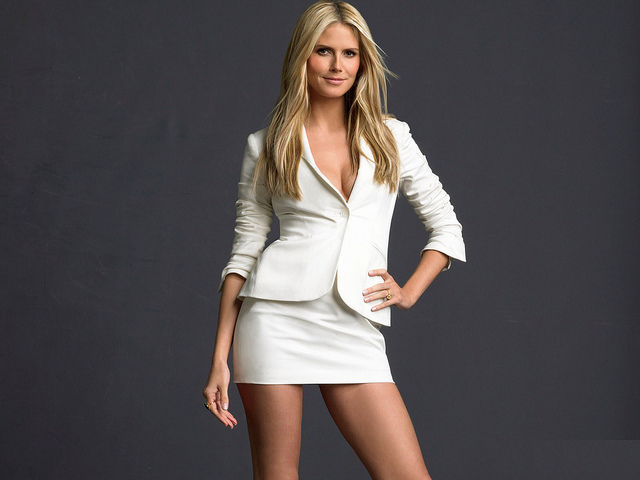 Photo by drcliffordchoi
2. Heidi Klum
Appearing on the cover of Sports Illustrated was just the beginning for this German bombshell, who was discovered when she won a modeling contest in 1992. Klum showed off her bodacious body in a long run as a Victoria's Secret Angel. She served as host of the lingerie company's annual fashion show four times. She still models these days, but makes most of her money via a variety of business interests.
Recently, she released her own lingerie line, and has also designed clothes, shoes and fragrances. Those ventures add approximately $20 million to her portfolio annually. She won an Emmy award in 2013 for Outstanding Host on her reality TV show Project Runway. A mother of four and twice divorced, Klum recently has been linked with art dealer and independent curator Vito Schnabel.

Photo by monicabrunicelli
3. Salma Hayek
This petite, yet busty Mexican-American sweetheart could stop traffic on a freeway. After getting her start in daytime dramas on Mexican television, Hayek, 48, has remained busy on both sides of the camera, working as an actor, director and producer. The Emmy winner's first name is Arabic and means "peace or calm." She was the executive producer and guest star on the American television series "Ugly Betty" and has been the Avon cosmetics spokesperson since 2004.
With more than 40 films to her credit, Hayek is a familiar face with a terrific figure. She's been married to French billionaire Francois-Henri Pinault since 2008 and recently took his last name. The couple had a daughter, Valentina Paloma, in 2007.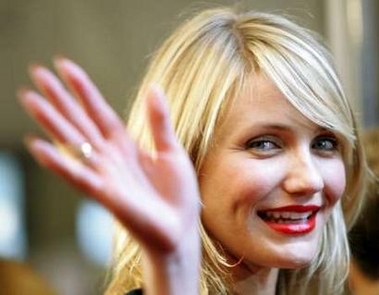 Photo by GabboT
4. Cameron Diaz
A native of Southern California, she's a blonde-haired, blue-eyed megastar of American film. She got her start as a model and exploded onto the acting scene in the mid 1990s, starring in box office hits such as The Mask, My Best Friend's Wedding, and a unforgettable title role in There's Something About Mary.
The highest-paid actress in her 40s, Forbes magazine cited her as one of the top 100 richest celebrities. She's been nominated for four Golden Globe awards during her prolific career. She's dated an array of fellow stars, from musician Justin Timberlake to baseball player Alex Rodriguez, but married musician Benji Madden early in 2015. Diaz is 42 years old but thanks to good genes and healthy living, she's as hot as ever.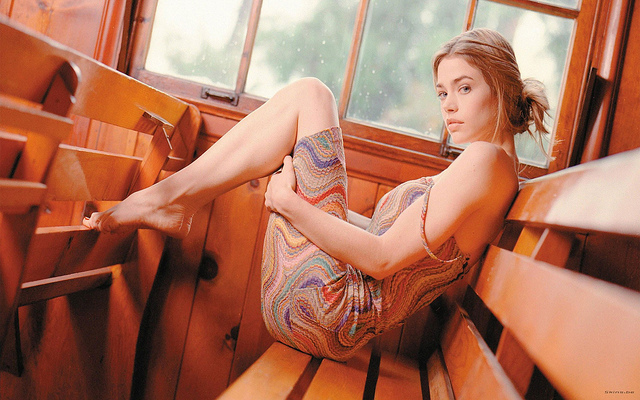 Photo by FromFranceDavid
5. Denise Richards
This sultry sexpot has posed nude in Playboy, been married to Charlie Sheen and delivered a delectable performance in the 1998 film, Wild Things. She's appeared in dozens of television shows and movies since breaking into show business in the mid-1990s. Men's Health magazine named her in 2011 as one of the "100 Hottest Women of All-Time." Her reality TV show, Denise Richards: It's Complicated provided an inside look at her life.
But she does have a softer side. Her tumultuous marriage to Sheen produced two daughters, and she later adopted a third daughter. She's also been an ardent animal rights activist, adopting a puppy from a Long Island, NY shelter as she worked on Hurricane Sandy relief efforts. She's 44 years old and looks as good as ever.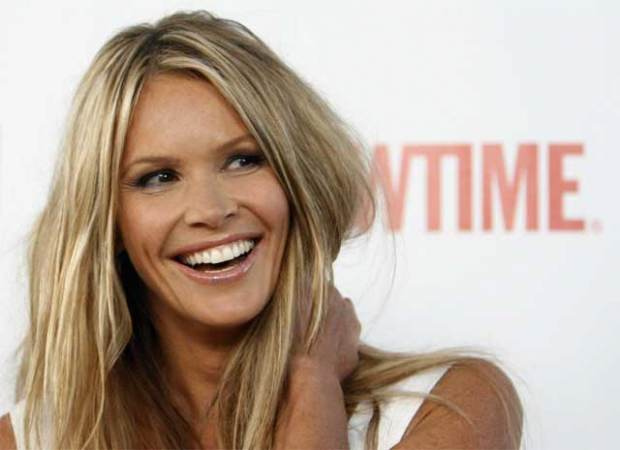 Photo by Bernard Bujold 2015
6. Elle MacPherson
Who knew 50 years old could look so good? The leggy Australian became the object of every man's desire back in the 1980s with the first of her record five appearances on the cover of the Sports Illustrated swimsuit edition. Her nickname is "The Body" and she put on display every gorgeous inch of it in the May 1994 issue of Playboy magazine. Around that time she started her own modeling company, which serves as the foundation for her many business interests today.
MacPherson married billionaire Jeffrey Soffer in July 2013. She had a previous marriage and a longtime relationship with French financier Arpad Busson, which produced two sons. The Body shows no signs of slowing down or fading. Tall, tanned and terrific.

Photo by rectingo
7. Jennifer Aniston
Maybe it's the Transcendental Meditation or yoga she practices that keeps her body so fit and fine. Perhaps it's just great genes. Whatever the reason, there's no denying that Aniston looks amazing at 46. Everyone came to love her as Rachel Green in the blockbuster TV show "Friends" from 1994-2004. From there she's gone on to star in dozens of films. And, yeah, there was that seven-year relationship with Brad Pitt.
People Magazine named her its "Most Beautiful Woman" in 2004 and she's still in the running. She was also pegged as GQ Magazine's first "Woman of the Year" in 2005. Men's Health went even further in 2011, naming her the hottest woman of all time. In 2014, Forbes magazine ranked her as the third highest paid actress, raking in $31 million per year. Beautiful face, toned body and millions in the bank. That's about as close to perfect as it gets.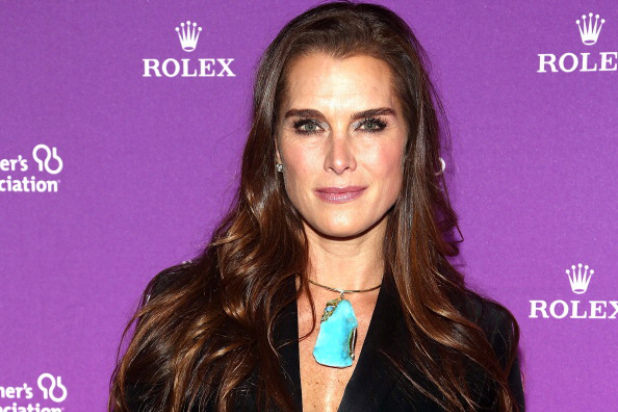 Photo by crunchize
8. Brooke Shields
Groomed for to be a superstar literally since birth, this pretty face has been modeling and acting for more than three decades. A staple of television and film, she gained attention in the early 1980s for racy roles in Endless Love and the Blue Lagoon. The classic brunette beauty, with high cheekbones and an angular face, she's of Italian French descent.
She's been paired with a number of famous suitors over the years, including John Travolta, John F. Kennedy, Jr. and Liam Neeson. Her first marriage to the tennis superstar Andre Agassi lasted two years, but she's been married to television writer Chris Henchy since 2001. They have two children.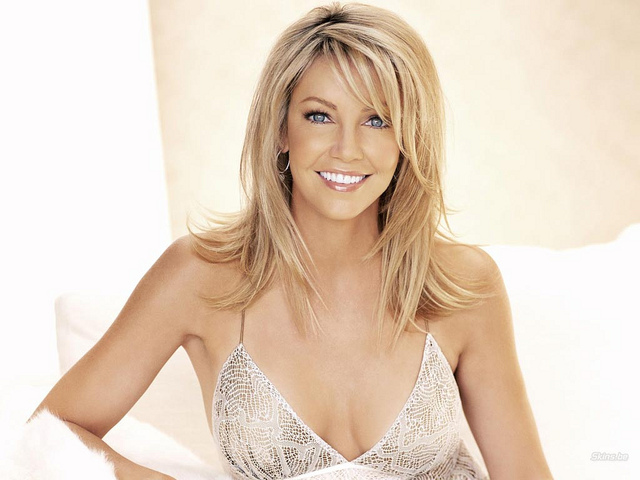 Photo by Jolly Hollywood
9. Heather Locklear
It's easy to argue that this 53-year-old blonde has been hotter longer than anyone. She's been a mainstay on television for three decades, first in dramas like Dynasty, T.J. Hooker, and her famous role as Amanda on Melrose Place. She also had a nice run on the hit sitcom Spin City. In between there have been high profile marriages to rockers Richie Sambora and Tommy Lee, and Locklear's face and body have remained perfect through it all.
She still looks like she walked right off a beach in Southern California, crediting a good diet, regular exercise and good genetics for her ageless beauty. She's been nominated for six Golden Globe awards. TV Guide & Entertainment Weekly magazine named her one of 100 American Television icons, easy on the eyes for all these years.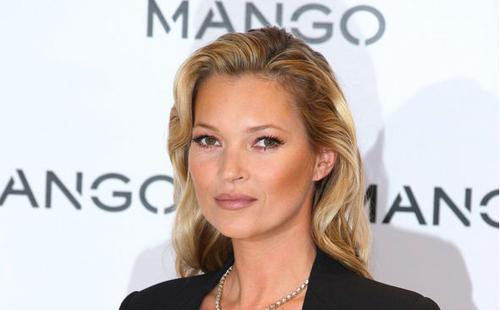 Photo by diamonda_bullington
10. Kate Moss
This English waif was discovered at JFK Airport when she was 14 years old and quickly became one of the hottest faces in modeling. She bared it all for the 60th Anniversary issue of Playboy in 2013, and today at 41 years old she's maintained her thin figure and distinct, gorgeous face.
She's appeared on more than 300 magazine covers, defining the look known as "heroin chic" in the 1990s. She's also appeared in several music videos over the years and a handful of small film roles. Romantically linked to megastars like Johnny Depp and Leonardo DiCaprio in her youth, her career has been tainted by allegations of drug use. She's also vehemently denied that she's anorexic. She has a daughter, born in 2002, during her relationship with film editor Jonathan Hack.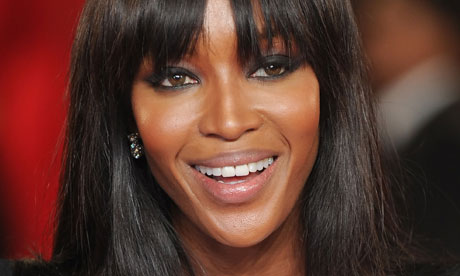 Photo by celepop
11. Naomi Campbell
One of the six Supermodels of the late 1980s and early 1990s, Campbell looks as good at 44 as she did then. She's a wild child, who has dealt with numerous legal issues including several assault charges. Regardless, her body and face are timeless and she remains active in modeling.
Humanitarian issues have always been important to this English hottie. She founded Fashion for Relief, an organization that uses fashion shows to raise money for distressed areas affected by natural disasters. Campbell has never been married although she's been inked with several famous paramours, such as boxer Mike Tyson, rocker Adam Clayton and actor Robert DeNiro. She was also engaged to the Formula One driver Flavio Briatore.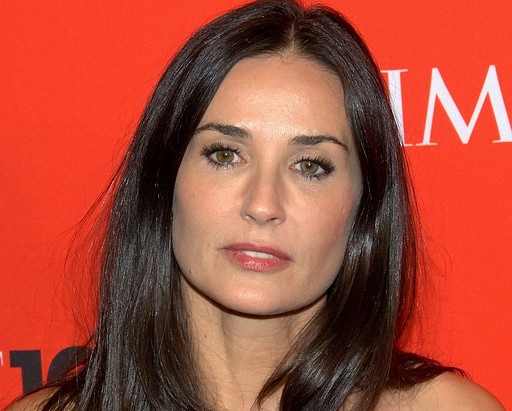 Photo by david_shankbone
12. Demi Moore
A star of more than 40 films, the luscious brunette is still stunning at age 52. She emerged as a star actress in the 1990s with a string of successful films such as Ghost, A Few Good Men and Indecent Proposal. While she's had a hard time matching that run, she's remained visible in recent years with high profile marriages to actors Bruce Willis and Ashton Kutcher, who is 15 years younger.
Since making her film acting debut in "Blame it On Rio" in 1984, she's been nominated for two Golden Globe awards, and most recently played a supporting role in the 2014 film, Very Good Girls. Blessed with a sultry voice and girl next door looks, Moore keeps herself fit by practicing yoga. She showed off all of her body in the 1996 release, Striptease.

Photo by globzer
13. Halle Berry
Much more than just a spectacular body and gorgeous face, this 2002 Academy Award winner just gets finer with age. Now 48, she was named Best Actress for her role in Monster's Ball, which included a intense love scene with Billy Bob Thornton. Altogether, she's made more than 30 films, including a sexy take on Catwoman and is one of the highest paid female actresses in the world.
Esquire magazine named Berry the Sexiest Woman Alive in 2008, at age 42. People magazine ranked her No. 1 on its list of Most Beautiful People in the World in 2003. She is also spokeswoman for Revlon and has served as producer on some of the movies she's starred in. She married Olivier Martinez in 2013. It's her third marriage.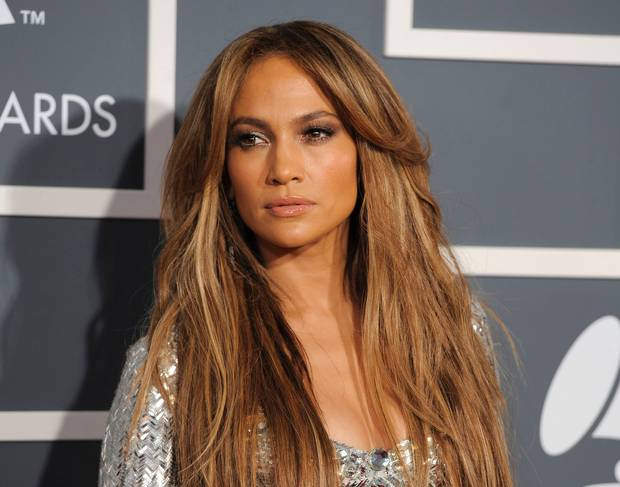 Photo by postcelebrity
14. Jennifer Lopez
J Lo is known for her beautiful skin, classic features and bodacious booty. This multi-talented superstar may be 45 years old, but she's redefined what it means to dominate the entertainment industry. In 2001, her second studio album and the movie she starred in, The Wedding Planner, were No. 1 at the same time. It was the first time that's ever occurred, but she's always been at the top of many men's list.
Singer, actress, author, dancer, this native of the Bronx has an estimated net worth of $400 million.
She's been less successful in love with three failed marriages and several other high profile relationships (looking at you Ben Affleck) that went up in flames in the public eye. Still, there's no denying her outrageously good looks. She's come a long way from the Castle Hill neighborhood and looked smoking every single step.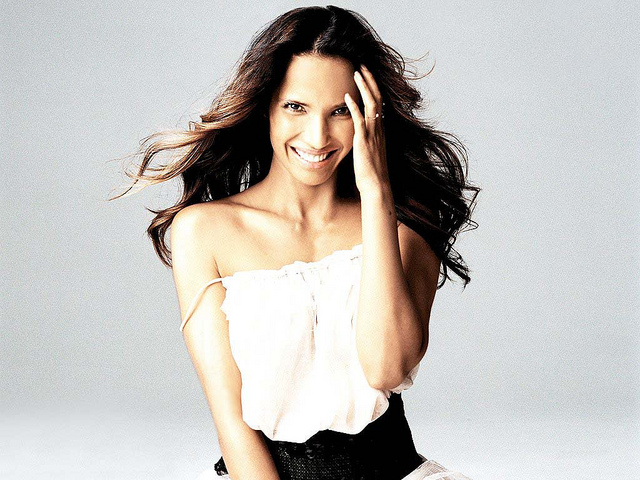 Photo by Jolly Hollywood
15. Padma Lakshmi
This Indian goddess is a knockout. She's been the host of the American reality TV show Top Chef since 2006, and has been nominated for a Emmy as best reality host. She's also written award winning cookbooks, but nothing she puts on the stove or in the oven is as hot as she is. She was the first Indian model to be featured in New York City, Milan and Paris
In addition to her work on Top Chef, she's appeared in numerous television shows, had small film roles and appeared on the talk show The View. Tall, lithe and curvy, she sizzles on any stage. Formerly married to the author Salman Rushdie, she and venture capitalist Adam Dell have one daughter.